DWTS' Artem Chigvintsev Holds Son in a Sweet Pic as He Praises Fiancée Nikki Bella's Parenting
Professional dancer Artem Chigvintsev became a father to a son this year with his fiancée Nikki Bella. The star recently took to social media to praise the former wrestler for her mothering skills.
Artem Chigvintsev and Nikki Bella first met in 2017 when they were partnered up on season 25 of "Dancing with the Stars (DWTS)." The pair dated behind the scenes and played coy about their relationship for a while.
However, in March 2019, Bella, 36, finally confirmed that she and Chigvintsev were dating during an episode of her show, "Total Bellas." The next day, the couple went Instagram official by sharing a post.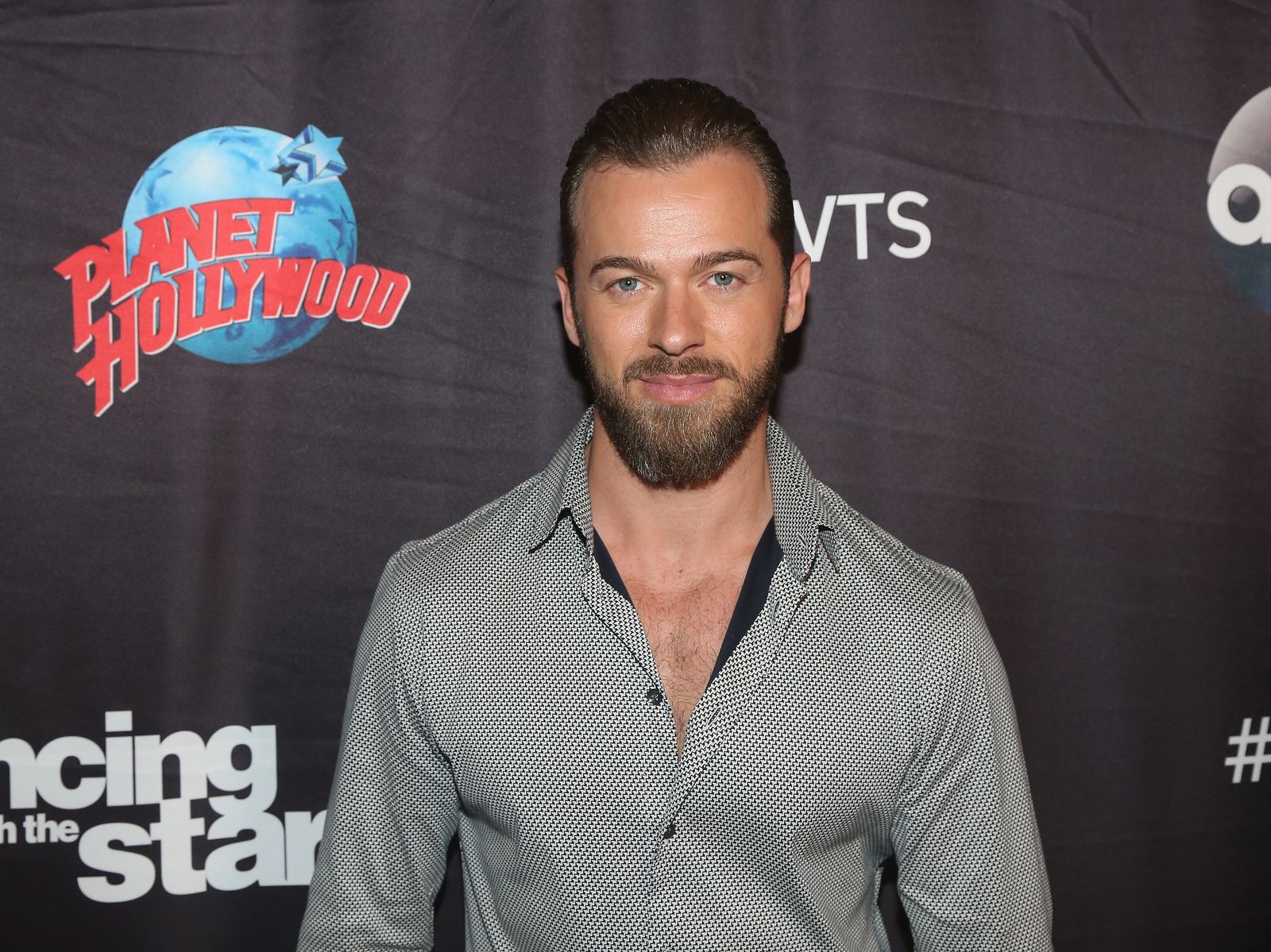 In the image, the pair was photographed while Bella kissed the professional dancer on the cheek. The former wrestler captioned the post promising to talk about her relationship with Chigvintsev on her upcoming show.
At the time, DWTS had finally wrapped up the season. During that same finale, Bella openly discussed her relationship with the dancer while she was recorded as she joined him on the back of his motorcycle.
The podcast show host confessed that she felt like she was a free spirit with her new boyfriend. She also explained how they were having a lot of fun together and that she was finally able to focus on herself.
However, Artem Chigvintsev noted the downside of having a newborn.
Bella also shared her surprise at having a lot in common with a Russian man. Chigvintsev, 38, proposed to his girlfriend last November in France and she confirmed it in January 2020 on her podcast.
Bella and Chigvintsev welcomed their first child together, a son named Matteo Artemovich Chigvintsev, on July 31, 2020. They announced the little boy's arrival via Instagram with a close-up photo of the parent's hands and the newborn's one.
A month after the boy's birth, the dancer made an appearance on "Good Morning America." There he discussed his return on the 29th season of DWTS and also opened up about how his son was doing.
He revealed to the hosts that he and Bella were obsessed with the boy and that he didn't know how he had so much love to give. However, the star noted the downside of having a newborn.
Chigvintsev revealed how his fiancée had to wake up every hour and a half to feed the little boy. He also joked about sleep being a myth for parents with newborns and shared his sympathies for Bella.
On Monday, the DWTS dancer shared an image of himself holding his little son. In the image, the two of them faced the camera while the star smiled slightly and held his son's head lovingly against his cheek.
Chigvintsev captioned the post by revealing that the picture was taken that morning just before he left. He confessed that he just couldn't get enough of his newborn son, who is a couple of months old now, and praised his fiancée adding:
"Nicole you have been so amazing with him every single day honestly so proud of you how natural you are as a mom."
The professional dancer, who hasn't been able to help his fiancée much with Matteo because of his work on DWTS, concluded his post by declaring his love for both his son and Bella. The former wrestler took to her own Instagram account with the same photo and wrote:
"Lucky girl I am."