DWTS Fans Criticize Tyra Banks' Couture Dress on the Show's 'Villains Night' — See Reactions
Fans of "Dancing With The Stars" were treated to an exciting "Villians Night Show." While the episode was exciting to watch, there were complaints about Tyra Banks's dress for the night.
Fans and lovers of "Dancing With the Stars" got to watch the contestants perform on the "Villians Night Show" in preparation for Halloween, and while they enjoyed the show, they criticized host Tyra Banks choice of dress for the night.
Tyra posted an image of the dress she wore for the "Villian Night Show" on her Instagram account, and while some loved it, others complained about the outfit.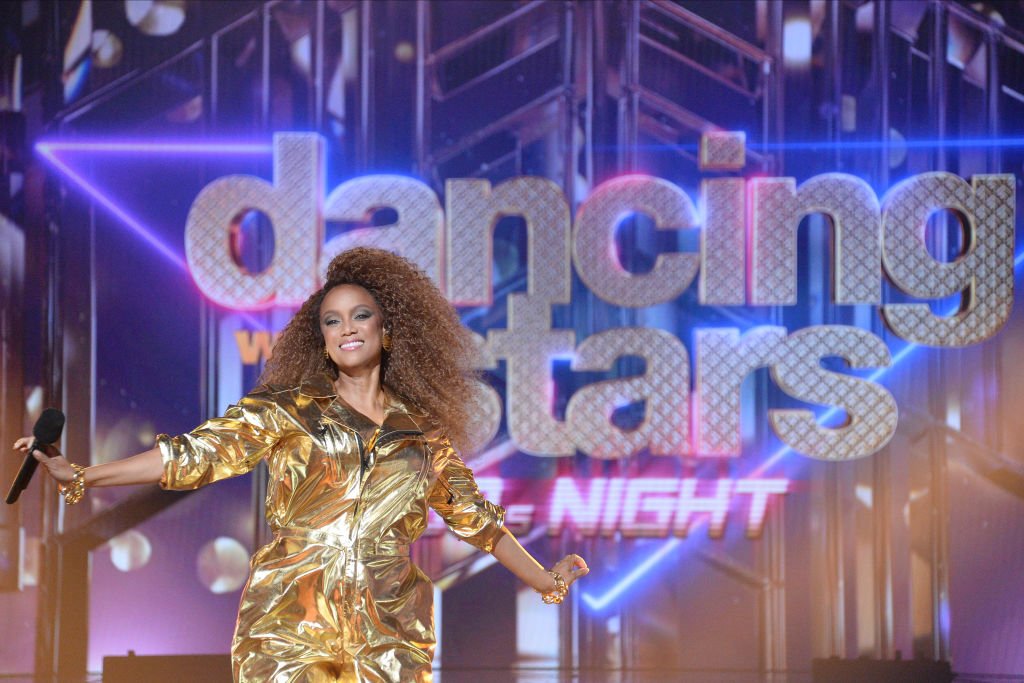 In the shot she shared, Banks wore an all-black ensemble that consisted of a corset. The outfit had a tight fit and had an amazing avante garde feel to it.
With large ruffles lining the arm area and a corset clinching her waist, the dress fell in a tight clasp fit to her hips and had a ball gown finish from the knees down. One of the fans of the show criticized the outfit, saying:
"I'm sorry, but I can't with Tyra's costume. She looks like she caught in the middle of a broken umbrella #DWTS."
While this fan did not find the outfit amazing enough, other fans expressed that they loved the way Banks rocked the outfit and that it was quite suiting for the Villian theme of the night.
Others expressed that although the outfit was not all that amazing, the way and manner in which Banks rocked it made it look appealing to the eyes. Another fan hyping Banks and the outfit called her "the mysterious queen of beauty."
Banks has intimated that she personally does not care much for fashion. 
The "Dancing With The Stars" Show is known for its high fashion and sometimes outrageous costumes, which has been a delight for fans and lovers over the years.
Tyra Banks seems not to care about fashion that much, but her stylist, Brendon Alexander, on the other hand does. Speaking on how she works with Alexander, Banks stated that the stylist's mind is "bananas," and she sometimes have to slow him down.
While the show's costume and fashion statement is needed and a part of it, Banks has intimated that she personally does not care much for fashion when it comes to her private life.
Interestingly, working with Alexander has seen Banks rock certain outfits that have had fans swooning since the beginning of Season 29 of "DWTS." Viewers of the show have been treated to 80's themed costumes and contemporary outfits that have been inspiring.
With the "Villians Nigth Show" out of the way, there are nine teams left in the race to win the grand prize as "Cheer's" Monica Aldama and her partner Val Chmerkovskiy were eliminated from the show.