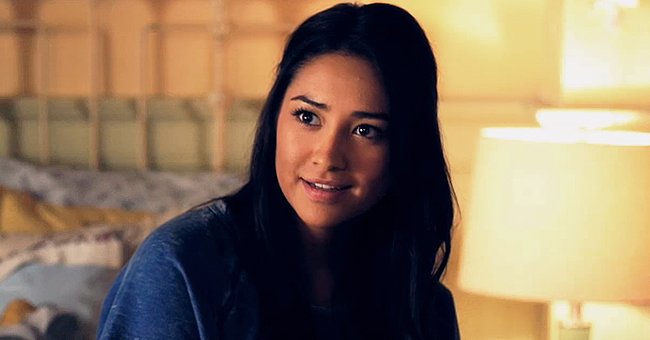 YouTube/sascha vos
'Pretty Little Liars' Star Shay Mitchell Poses with Baby Atlas Noa in Stroller with a Pacifier
In a recent post on her Instagram feed, Canadian actress, model, and entrepreneur Shay Mitchell showed off her adorable daughter in a stroller as they posed for a picture during a walk.
Canadian actress and model Shay Mitchell posted an adorable photo on her Instagram account that showed her and her cute little girl Atlas posing during their mother-daughter stroll.
In the picture, the 33-year-old was seen standing with her daughter in an empty alley with graffiti all over the walls. She was clad in a stylish puffed-up army-green jacket and grey sweatpants.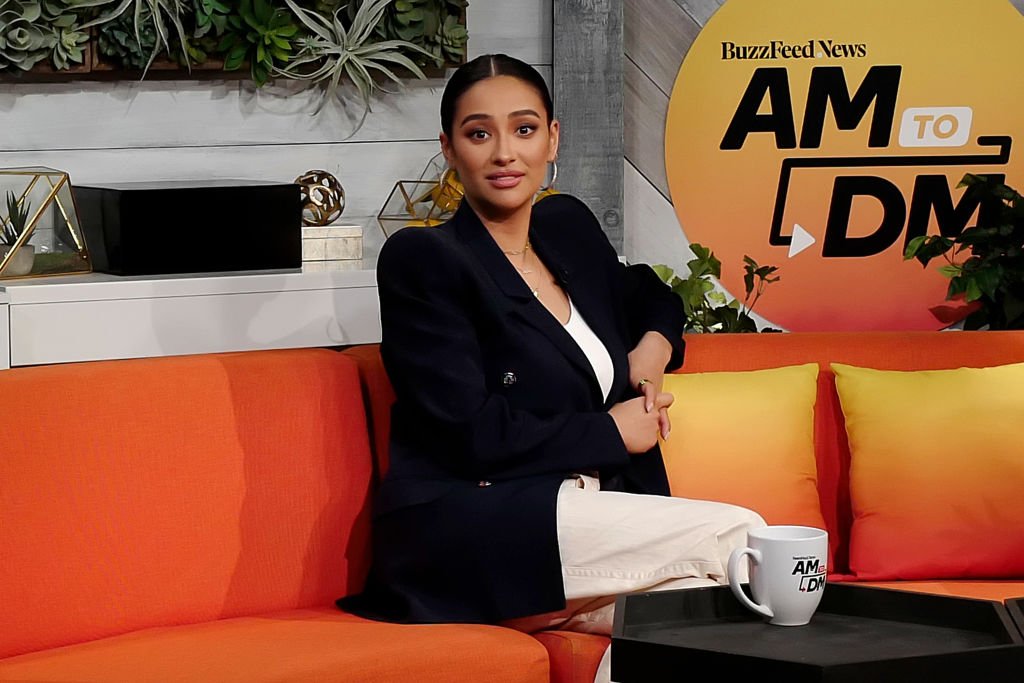 Shay Mitchell at BuzzFeed's "AM To DM" on February 19, 2020. | Photo: Getty Images
With her hair casually packed up in a bun, the star finished the look with a white pair of sneakers, black sunshades, and a cool black nose mask.
Atlas was comfortably strapped into a black baby stroller. She was dressed in a light pink hoodie, black tights, and an adorable pair of designer sneakers. Her dark hair was hidden inside a grey beanie and she had a pacifier in her mouth. Mitchell captioned:
"They see us strollin'..."
The actress welcomed her little girl in late October last year with her longtime partner, black Canadian actor Matte Babel. After her pregnancy, she kept her life a little private and refused to share pictures of the baby or even reveal her name.
However, in November, through a touching Instagram post, she gave her fans a befitting view of the little angel. In the picture, Mitchell was seen cradling the bundle of joy against her chest as she stared into the camera.
Mitchell spoke about her experience raising a biracial child in the middle of the Black Lives Matter movement.
She was dressed in an oversized cream-colored top with long sleeves while baby Atlas wore a tiny grey sweater and had an adorable grey scarf wrapped around her head as she slept.
In a long heartfelt message, the proud mother revealed her little girl's name was Atlas Noa. She spoke about her indescribable love for her and added that she would always be her biggest supporter in whatever she chooses to do in life.
In an interview, Mitchell spoke candidly about her new motherhood journey. She revealed that she had to reprioritize her work schedule to be available for her daughter and added that it had been an interesting experience.
She also revealed that there was a lot of stress and anxiety to be a perfect mother, but she often took time out to enjoy herself. The actress added that her friends helped her with sound advice, especially since they all had children of their own.
In June, Mitchell spoke about her experience raising a biracial child in the middle of the Black Lives Matter movement. She revealed that she and Babel were educating Atlas at a young age by reading books to teach her to know her worth despite her skin color.
The actress has also shown the world she is proud of her roots. Earlier this month, with a huge smile on her face, she was spotted proudly waving her Canadian flag on the set of her filming project in Los Angeles.
Please fill in your e-mail so we can share with you our top stories!