Melanie Griffith, 63, Mourns Her Late Stepmother in Heartfelt Post with Throwback Family Photos
Melanie Griffith recently took to social media to mourn her late stepmother, Nanita Greene, with an emotional post that featured a series of throwback photos that captured the late woman's beauty. 
Melanie Griffith's stepmother recently passed away, and she took to her Instagram page to share a heartwarming tribute to the woman who was partially responsible for raising her after her parent's split. Melanie shared a series of old photos to honor her late stepmom. She captioned the post: 
"Thank you for bringing my sister Tracy and my brother Clay into this world. I would not be whole if it weren't for them. Thank you for the love you gave me."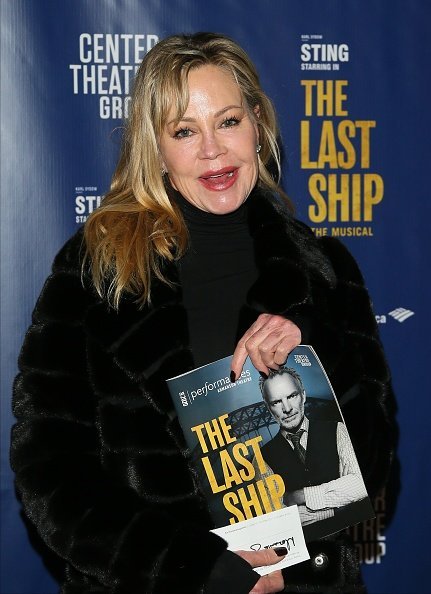 One featured the late woman wearing full makeup while the others captured her with Melanie and the kids she had with the actresses' father, Peter Griffith. 
Melanie's mother, Tippi Hedren, and Peter Griffith were married until 1959 when they decided to go their separate ways. Melanie was 2 years-old at the time. 
Their divorce was finalized in 1961, and by 1965, Peter tied the knot with actress Nanita. The pair had two kids, Tracy and Clay, before their divorce in 1974. 
Tippi Hedren is an animal lover, and even at 90, she still lives with her animals
Though she had a great relationship with Nanita, Melanie never forgot her mother. She would often divide her time between her father's family in New York and her mother, who resided at her Shambala Preserve outside LA. 
The famous actress still maintains a happy relationship with her mother and has been known to post photos of her on social media now and again. 
In July, the mother of three took to Instagram with a throwback photo of her young self and her mother, Tippi, as they longed next to a swimming pool. According to her caption, the shot was taken in 1962. 
Tippi Hedren is an animal lover, and even at 90, she still lives with her animals, most of which are big wild cats. Though the animals are no longer as many as they used to be, Tippi has refused to live without them. 
She reportedly started rescuing big cats in 1971 before finally going on to create the Roar foundation in 1983. The foundation aims to sensitize members of the public on the hazards of privately owning exotic animals. 
Melanie's father passed away in August 1997 after succumbing to health complications from an illness called emphysema.