Watch Porsha Williams' Cute Daughter Pilar Spell Her Name with Colorful Letters in Sweet Video
In an adorable video on Instagram, Pilar, daughter of American television personality and actress Porsha Williams, was seen spending time with her mother. The little girl spelled her name with an array of colorful letters. 
American television personality and actress Porsha Williams posted a wholesome video of her and her daughter Pilar having an educational time together. The little girl spelled out her name with a set of colorful letters. 
In the 2-minute video, the mother and daughter were seen sitting on the ground, concentrating on the activity at hand. Williams was guiding the little girl to fill out empty slots from a wooden board that spelled out her name.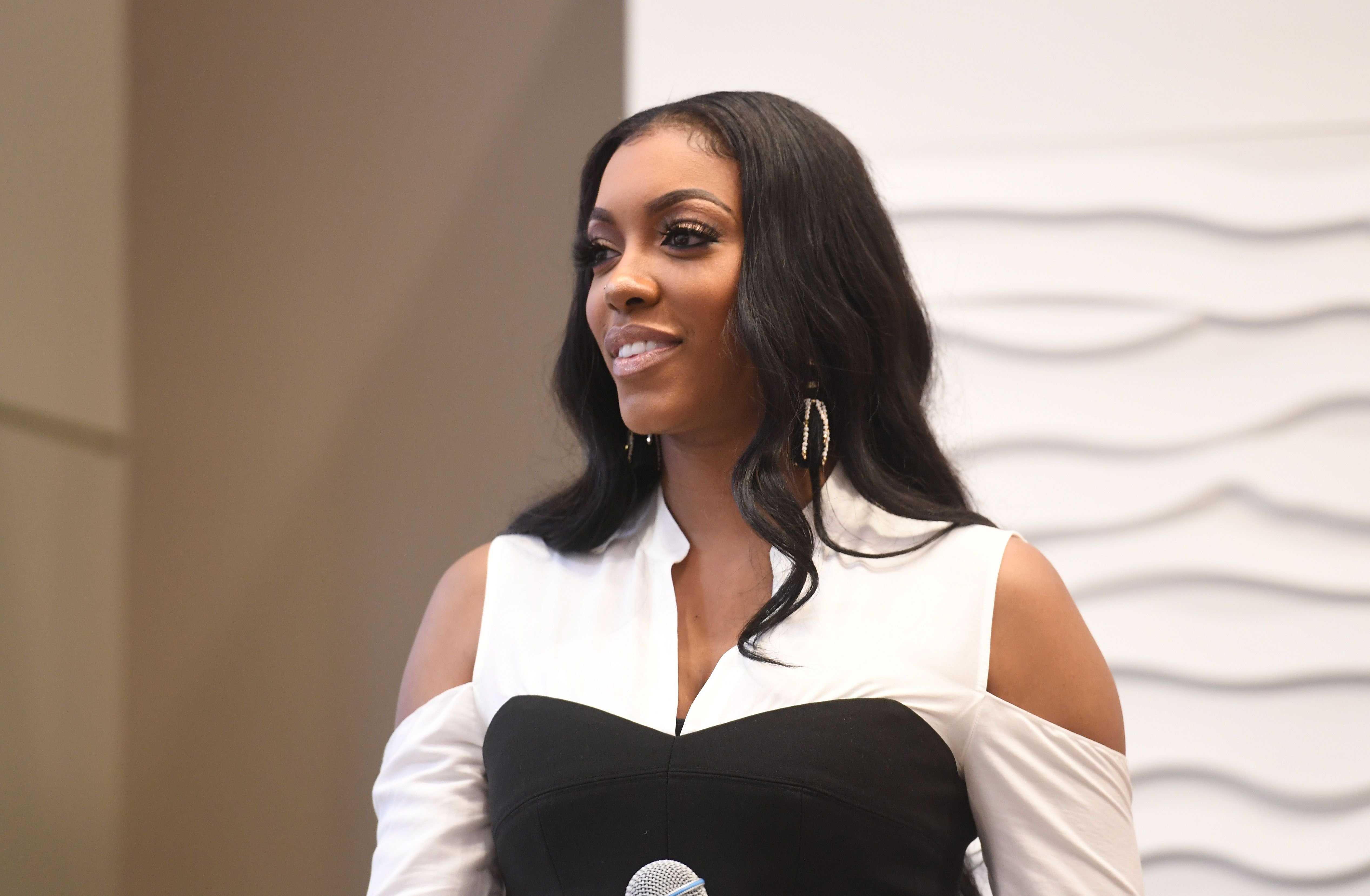 Step by step, she taught the adorable child to correctly fill in the spaces with the right letters. Pilar, with a listening ear, followed her mother's direction and completed the task in a proud moment of triumph. 
The star was casually dressed in a matching tie-dye sweatshirt and pants and had on a colorful head bonnet. Pilar, on the other hand, was clad in a white long-sleeved shirt, floral print pants, and cute pink rubber boots. 
It is evident the proud mother is enjoying her time with her little angel during the quarantine. Earlier this year, Williams posted a sweet picture of Pilar stylishly dressed in a designer outfit. 
The toddler wore a white Gucci T-shirt with matching white pants and stylish beige boots. To complete the look, the little angel had a huge bright red bow on her head and comfortably sat inside a toy Range Rover. 
She also added that in the future, she hoped the world was a kinder and safer place for Blacks. 
A few days ago, Williams' celebrity sister Lauren took to her social media and posted a photo of her own daughter Baleigh and Pilar sharing a sweet moment. They were both clad in lovely dresses, had bows in their hair, and held on to each other as they laughed. 
In the second slide of photos, Lauren also posted a wholesome picture of her and Williams laughing together and holding on to themselves in a similar position as the little girls. Just like their mothers, the daughters also share a tight bond. 
Pilar is being raised by Williams and her longtime fiancé, Dennis McKinley. Earlier this year, she revealed that their relationship got stronger over the months as they took up their parental roles together.
Regarding when she was going to finally tie the knot with McKinley, Williams explained that there was no rush. She added that since both of them lived together, she was focusing on making sure their love was solid and strong. 
Besides being a loving partner and a fantastic mother, Williams has also shown the world that activism runs in her blood. In June, during the Black Lives Matter Movement, the star was one of the millions that lent their voices. 
When speaking about her passionate support for the protest, Williams revealed that she was doing it so her daughter and many other young people could have a better future. She also added that in the future, she hoped the world was a kinder and safer place for Blacks.