See the Characters Mike Epps and His Grown-up Daughter Bria Acted Out in a Hilarious New Video
Mike Epps and his oldest daughter Bria hilariously acted as weed dealers in a new video shared on his Instagram, and it is safe to say the duo nailed their performance.
Mike Epps recently shared a video of himself and his daughter Bria Epps doing some acting, and fans could not help gushing over the hilarious clip.
In the video, Mike was seen sitting on a grey couch wearing a checkered coat with a fur neckline. He accessorized with a hat and a pair of sunglasses that gave him a badass look.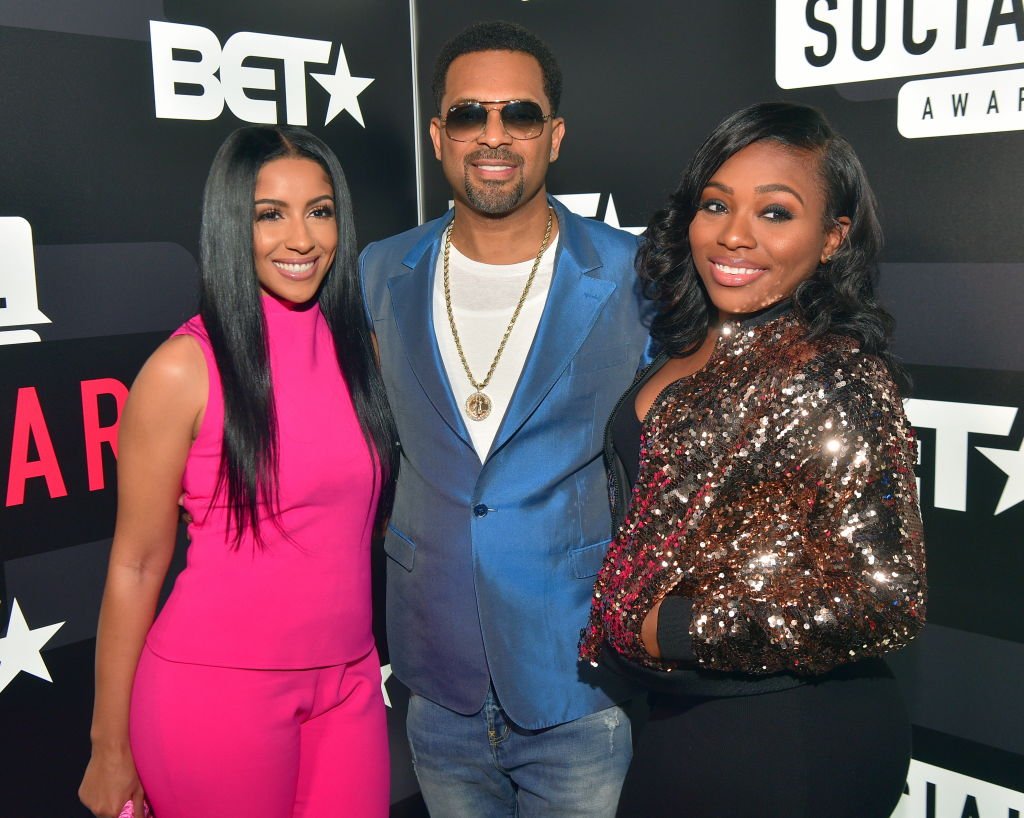 Sitting next to him was Bria, who donned a pair of jeans and a white fur coat. She wore her hair in a ponytail, and like her dad, she also accessorized with sunglasses.
The video opened with Mike counting some dollar bills while Bria picked up a call and described herself as the weed man's daughter. She then turned to her father to ask him if they were in business for the day, to which he said no.
Mike accompanied the clip with a caption where he explained that he was acting as a weed man while Bria was the weed man's daughter who made all the deals happen. He ended the caption by noting that the day was Sunday, so they were not in business.
In another separate post, Mike shared a picture of himself and Bria donning the same outfits from the video and striking badass poses. 
Mike welcomed Bria in 1993, and as his oldest child, it is no surprise that the two have a close relationship.
While Bria sported a straight face with a cell phone held up against her ear, Mike simply looked away from the camera with a few dollar bills in hand. He captioned the snapshot, "Put a name with a face" while adding some hashtags.
As expected, the hilarious post garnered attention from fans and followers who took to the comments section to leave their thoughts about the duo's acting.
Mike welcomed Bria in 1993, and as his oldest child, it is no surprise that the two have a close relationship. In addition to her, he is also father to three other girls, Makayla, born in 1999, Madison, born in 2007, and Moriah, who was born in 2005. 
Speaking in 2016, Mike opened up about what it felt to be a father to four girls. He explained that he felt lucky to be their dad and noted that he loved them all equally.
Though the comedian revealed that he wished for a son, he admitted that he remained grateful for his girls. Going by his latest video, there is no doubt that Mike truly enjoys being a girl dad.