Check Out Part of Derek Hough's Costume for Upcoming Episode of DWTS as He Gives Fans a Preview
The "Nashville" star and dancing competition show judge joined the rest of the judges and remaining contesters of this season in celebrating one of America's favorite holidays.
35-year-old dancer, singer, and actor Derek Hough is best known for his role as a judge on the dancing competition series "Dancing with the Stars," and he recently got himself in the Halloween spirit for a thematic episode of the show.
Taking to social media ahead of the recording of the episode, focused on the most famous villains from the history of cinema, Hough gave his fans a preview of his Halloween costume for the occasion.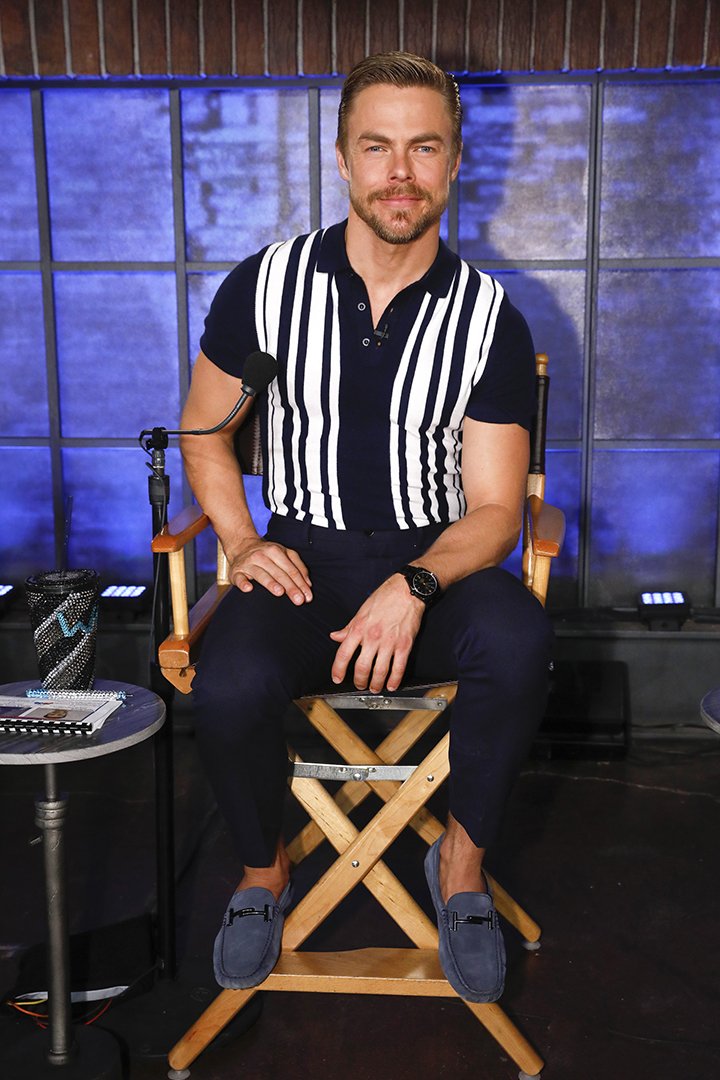 On October 26, 2020, Hough posted a split image on his Instagram feed, picturing both sides of his face, one with his regular appearance, and the other wearing makeup to turn him into the evil "Mr. Hyde," captioning it:
"I hope Dr. Jekyll can keep his cool so Mr. Hyde doesn't take over"
In the caption, Hough also added the hashtags "#niceJudge" and "#strictJudge," to further referencing the duality expressed in the character he is going to be portraying for the episode.
Hough's numerous fans and followers reacted to the post massively, giving it more than 35,000 likes in the first 24 hours and taking to the comments section of the post to share their impressions of the Halloween costume.
"Yikes!!! Can't wait for tonight's show," wrote a user. "Dang! Great makeup job!" a second person wrote, while a third user recognized the effort on Hough's (and his makeup team's) part but added, "You are too cute for this, try harder!"/
A DANCING COUPLE
A six-time "DWTS" winner and a judge in both "DWTS" and "World of Dance," Hough is a ballroom dancing veteran already, and he didn't have to look far to find love, since he has spent the last five years dating another dancer.
Hough met his girlfriend, also 35-year-old dancer Hayley Erbert met while competing (separately first) in "DWTS" in 2015, and they soon developed a romantic relationship that continues going strong to these days.
As early as 2017, when Derek's sister Julianne married, he discussed his desire to wait for the right time before taking the step to propose Erbert to marry him, since he wants to marry only once.
And as much as they look like a dream couple after five years together, having even launched a YouTube channel that documents their life together recently, Derek hasn't still convinced himself to pop the question.
The living picture of domestic bliss that Derek and Erbert incarnate is complete with a cat and a dog that the celebrity couple keep in their pet-loving household, as they regularly keep their fans updated on social media.