Heidi Klum's Daughter Leni Doesn't Show Her Face on Instagram — What to Know about Her 4 Kids
Supermodel Heidi Klum's oldest daughter Leni is now 16 and has just got her driver's license, but she is camera shy and won't show her pretty face on Instagram.
A new generation of celebrity children is growing up, and stunning Heidi Klum's oldest daughter, born Helene Boshoven Samuel, better known as Leni, is one of them.
Many of the new celebrities are all too happy to revel in the attention, but Leni, as it turns out, is not eager to be a public figure, and though she has an Instagram account, she never shows her face.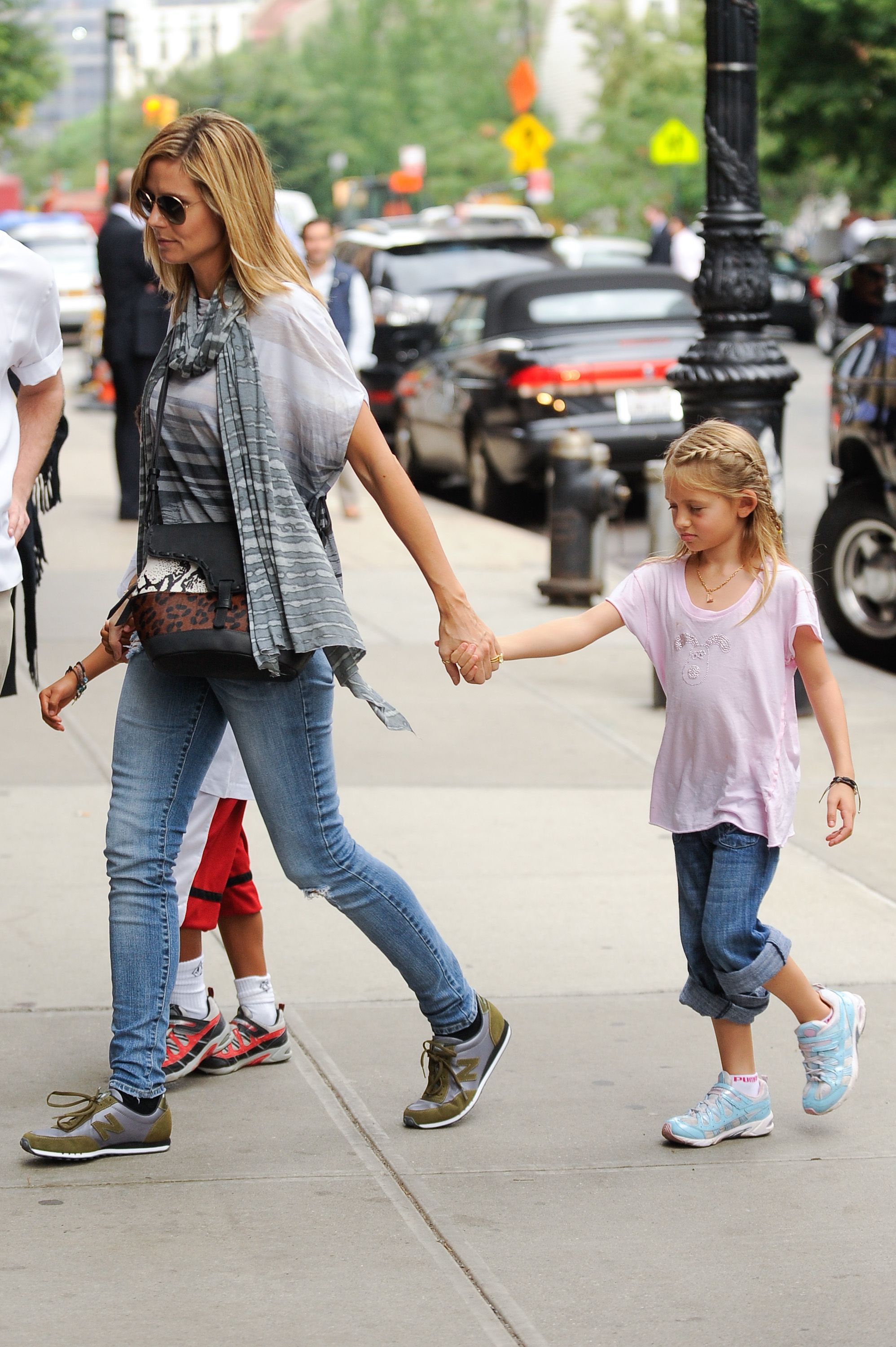 SWEET SIXTEEN
Everything we know about Leni is glimpsed through whatever her mother lets slip on her social media, and recently it came out that the 16-year-old has her driver's license.
Klum shared a selfie on Instagram stories in which she is sitting next to her daughter, who is at the wheel of a car. The former model announced that Leni can now drive.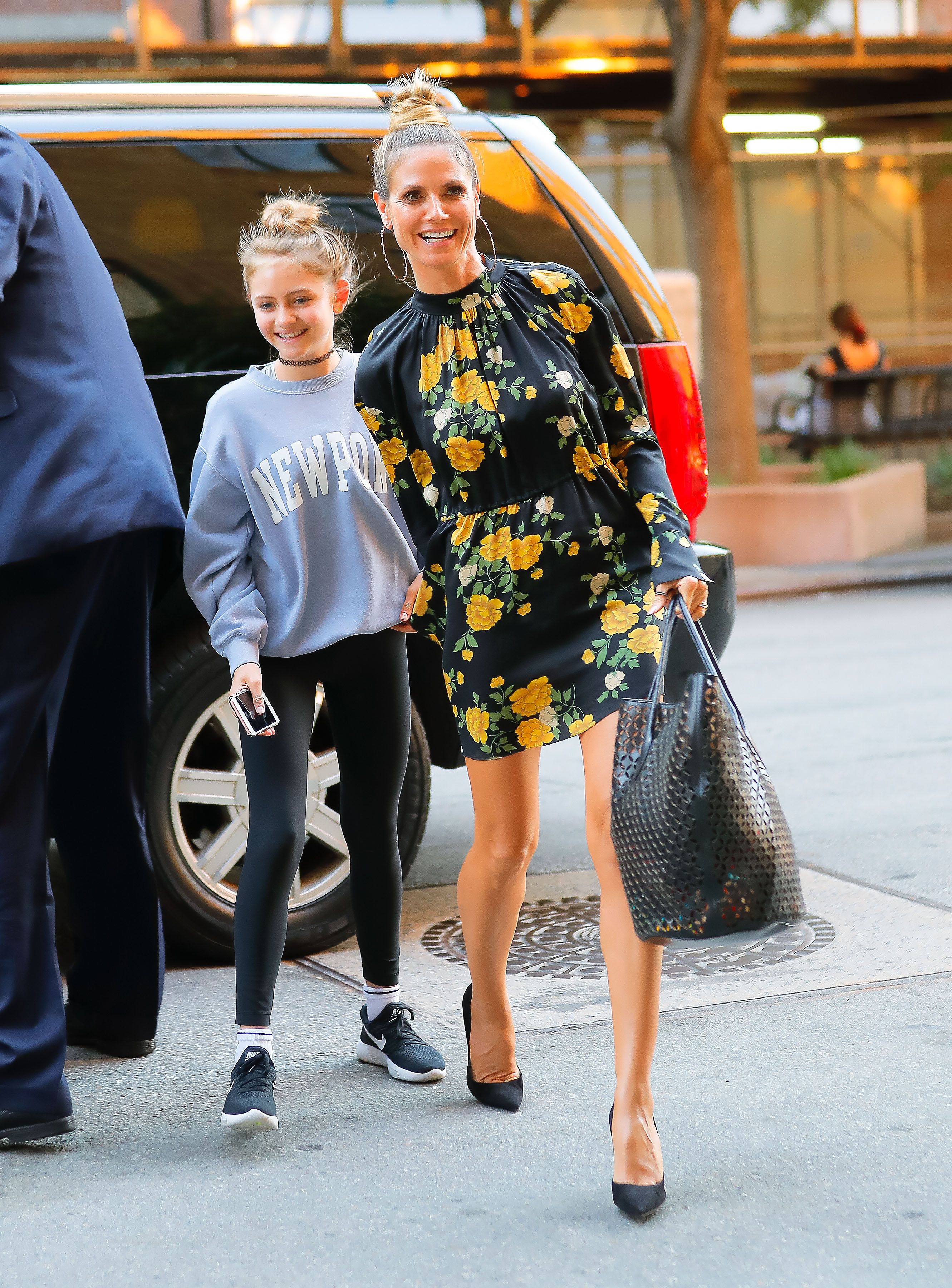 MAJOR MILESTONE
For any teen, getting that driver's license is a major milestone, and Klum was justly proud, but she did make a point of keeping her daughter's face out of focus in her selfie.
Nevertheless, it is easy to see that Leni is tall, blond, and lovely, just like her mom, and from her baby pictures, we know she has enormous, beautiful blue eyes.
Growing up with famous parents isn't easy, but Seal and Klum have protected their children from the scrutiny of the press, and given them space to grow up as normal teens
Funnily enough, it seems that the camera-shy Leni is the only one of Klum's four children interested in modeling, fashion, and showbusiness and wants to follow in her footsteps. Klum said:
"The only one so far who wants to step in my footsteps is my oldest daughter, Leni."
A BIG FAMILY
Klum has four children: Leni from a relationship with Italian businessman Flavio Briatore; sons Henry, 15, and Johan, 13, as well as daughter Lou from her marriage to British singer Seal.
Klum's relationship with Briatore ended shortly after she announced her pregnancy, and that was when she met Seal. Even though Briatore has met Leni, Klum stated that he has no involvement in her daughter's life and that her father is Seal.
In 2009, the singer adopted Leni, and she now has the same surname as her brothers and sisters. Sadly, Klum's marriage to Seal ended in 2014, but the model has moved on and is now happily remarried to Tokio Hotel singer Tom Kaulitz.
Leni's brothers Henry and Johan may be younger, but they are taller than she is and looking very grown-up -- and for that matter, so is her baby sister Lou. Klum stunned fans when she shared a video clip that shows her dancing with her two girls.
Not only is Leni almost as tall as her mom, but so is Lou, who is, after all, only 11 years old. Klum and Seal share custody of the four children, but the process has been far from painless.
In a recent clash, the singer had not wanted to allow Klum to take the four children with her to Germany to film a segment of  "Germany's Next Topmodel" out of fear they might be exposed to COVID-19.
Leni pleaded her case to the court, explaining that since she and her siblings spent most of their time with their mother, it would be traumatic for them to spend months away from Klum. Klum stated:
"I am well aware of all of the necessary precautions associated with the COVID-19 virus, and would never put our children at risk — I have taken all the precautions for Germany the same way I do in the United States."
Seal relented, and the children have traveled to Germany with their mother and will be back in Los Angeles in December. The four Samuel kids will then, as per their agreement, spend extra time with Seal.
Growing up with famous parents isn't easy, but Seal and Klum have protected their children from the scrutiny of the press and given them space to grow up as normal teens.