Arnold Schwarzenegger Was Born with a Valve Defect — Look Back at His Heart Problems
Despite legendary actor Arnold Schwarzenegger's action-packed movie roles, he has been living with a heart condition all his life. Here is a look back at his heart problems.
Iconic actor Arnold Schwarzenegger is a Hollywood action film icon, best known for his all-action title role in the "Terminator" franchise — where he portrayed an almost indestructible alien assassin robot.
Even though he has an impressive frame in real life, the former professional bodybuilder is just as human as anybody else and was born with heart valve disease.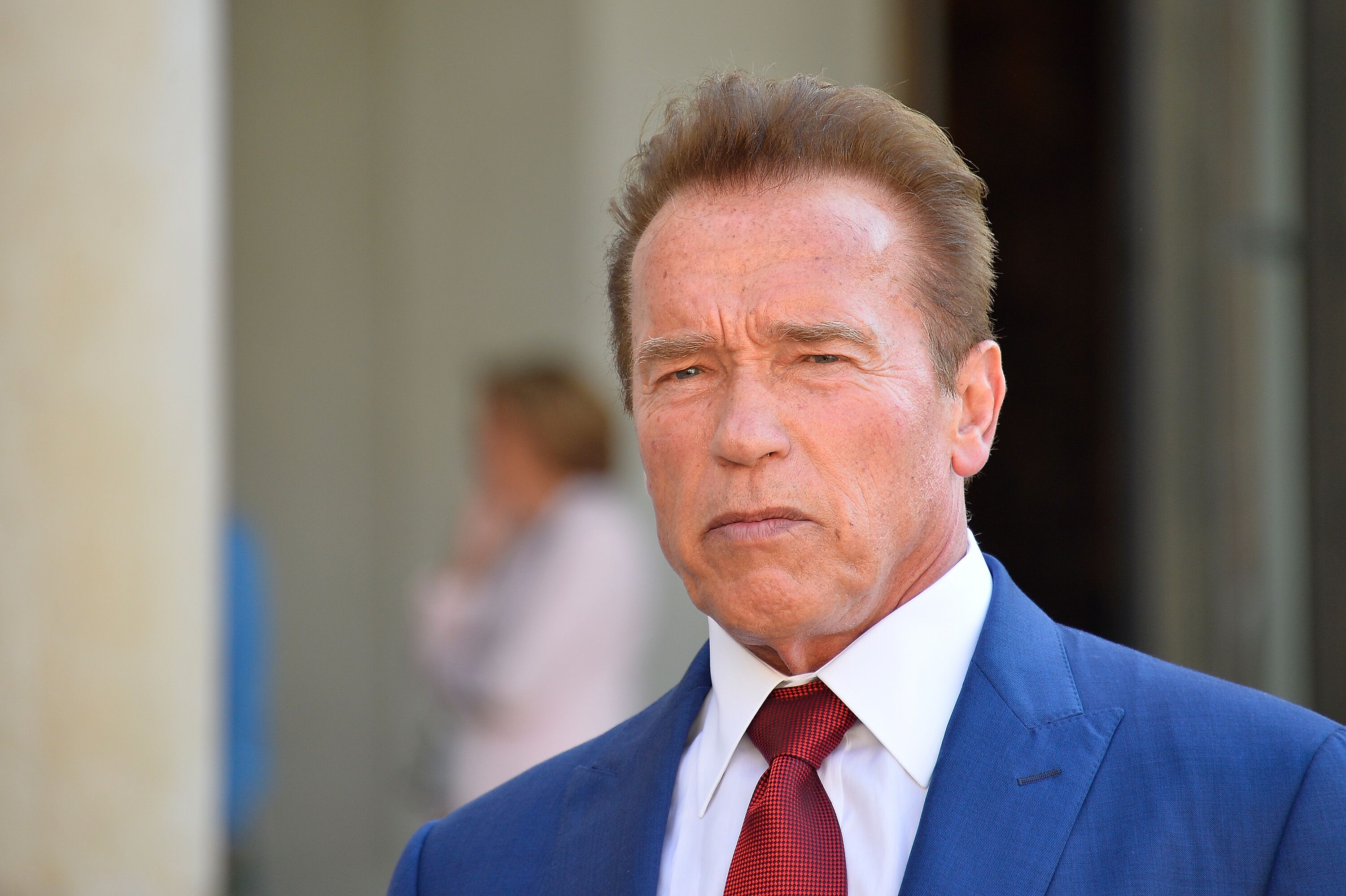 Despite his heart condition, he has been able to keep a very active lifestyle with a career in bodybuilding and as a movie icon. However, he has undergone multiple procedures in a bid to correct the condition.
WHAT IS HEART VALVE DISEASE?
An average human heart has four valves that all function to keep blood circulating in the body correctly. But when a person has heart valve disease, one or more of those valves do not function properly, and this may disrupt the circulation of blood from the heart to the body.
Treatment of the condition depends on the heart valve affected and the severity of the heart valve disease. Sometimes a patient may need to undergo surgery to repair or replace the damaged valve.
ARNOLD SCHWARZENEGGER'S HEART CONDITION
Arnold Schwarzenegger was born with a bicuspid aortic valve, in which the aortic valve has only two leaflets, instead of the typical three.
In 1997, Schwarzenegger underwent heart valve surgery to correct his heart defect. The surgery involved a replacement heart valve made from a transplanted tissue sourced from his pulmonic valve. His pulmonic valve was then replaced using a cadaveric pulmonic valve known as the Ross procedure.
The procedure is a temporary solution as his valve would progressively degenerate. Following his 1997 procedure, doctors predicted that the veteran actor would require another heart valve replacement surgery.
Schwarzenegger had the option of a more permanent solution by using a mechanical valve. Still, he opted against it because it would have remarkably limited his ability to engage in physical activities or exercise.
At the time of his surgery, rumors began making the rounds that his heart condition may be linked to his use of steroids during his bodybuilding days. His spokeswoman quickly moved to squash those rumors, saying:
"Steroids have nothing to do with this. . . . This is a congenital condition that's existed in his family. We expect a very short recovery period."
SECOND HEART PROCEDURE
In 2018, Schwarzenegger had an emergency open-heart surgery to replace his pulmonic valve, after exceeding the eight years that medical experts had predicted he would require replacement surgery.
More recently, the former Republican governor of California revealed he had undergone heart surgery for the third time at the Cleveland Clinic medical center in Ohio. While sharing a picture of himself on his hospital bed, Schwarzenegger wrote:
"Thanks to the team at the Cleveland Clinic, I have a new aortic valve to go along with my new pulmonary valve from my last surgery."
The 73-year-old actor claimed that he felt "fantastic" after his surgery and shared several other pictures that showed him back on his feet, touring Cleveland's streets and enjoying the great sites, especially the statutes.
Meanwhile, the "Terminator" star is not the only member of his family who suffered from a heart condition. In 1998, the actor lost his mom, Aurelia Schwarzenegger, at 76 after she suffered a heart attack while visiting her late husband's burial site.
His mom's death was a massive blow to the action star, who shared a very close bond with her. She passed away barely four days after her 76th birthday.
ARNOLD SCHWARZENEGGER'S PERSONAL LIFE 
Schwarzenegger met his ex-wife, television journalist Maria Shriver in 1977, at the Robert F. Kennedy Tennis Tournament. Arnold Schwarzenegger's wife is the niece of President John F. Kennedy.
On April 26, 1986, Schwarzenegger and Shriver tied the knot at St. Francis Xavier Catholic Church in Hyannis, Massachusetts. They share four children, Katherine Eunice Schwarzenegger, 30, Christina Maria Aurelia Schwarzenegger, 29, Patrick Arnold Shriver Schwarzenegger, 27, and Christopher Sargent Shriver Schwarzenegger, 23.
In 1997, Schwarzenegger fathered an illegitimate child, son Joseph, with their housemaid Mildred Patricia "Patty" Baena. She was employed by the family and worked there for two decades before retiring in 2011.
Shriver and Schwarzenegger split in 2011 after 25 years of marriage. The former couple shared custody of their last two children as they were still regarded as minors legally. 
Apart from his love child, Schwarzenegger also kept many secrets from his wife during their 25-year marriage, including his major heart surgery and decision to run for governor. He details all this in his memoir "Total Recall: My Unbelievably True Life Story."
Meanwhile, Arnold Schwarzenegger's children are all grown now, and they are mostly pursuing careers that keep them in the spotlight with the full support of their dad. 
ARNOLD SCHWARZENEGGER'S BODYBUILDING CAREER
Arnold Schwarzenegger was born on July 30, 1947, near Graz, Austria. He first gained prominence as a professional bodybuilder and quickly became the world's top bodybuilder, regularly appearing on the cover of fitness and health magazines.
During his bodybuilding career, Schwarzenegger won the Mr. Universe title an unprecedented five times and was also crowned Mr. Olympia a record-breaking six times.
Even at 73, the father of five remains an avid follower of bodybuilding and uses his fame to promote bodybuilding events. Despite his surgeries, Schwarzenegger still maintains a strict workout routine. While speaking about his routine, he said:
"It's cardiovascular combined with weight training. We ride the bike to the gym, which takes 20 minutes, and we work out for 45 minutes to an hour with the weights, and then we ride the bike back, and then eat."
Schwarzenegger is a living bodybuilding legend, and his career serves as an inspiration to the next generation of fitness enthusiasts. It is the hope of many that he can live out the rest of his life in good health.
ⓘ The information in this article is not intended or implied to be a substitute for professional medical advice, diagnosis or treatment. All content, including text, and images contained on, or available through this NEWS.AMOMAMA.COM is for general information purposes only. NEWS.AMOMAMA.COM does not take responsibility for any action taken as a result of reading this article. Before undertaking any course of treatment please consult with your healthcare provider.