People: Lori Loughlin Is Apprehensive about Her Jail Sentence, but Is Determined to Do Her Time
Last March, the country was shaken when the college admissions scandal went public with the arrests of some celebrities like Lori Loughlin. Now that she's been sentenced, the actress allegedly dreads serving time.
Lori Loughlin, 56, and her husband Mossimo Giannulli, 57, are set to start serving their prison time this year. On May 22, 2020, the "Full House" actress pleaded guilty to one count of conspiracy to commit wire and mail fraud.
Her husband also owned up to a single count of honest services wire and mail fraud and another count of conspiracy to commit wire and mail fraud. Their court appearances were linked to their involvement in the college admissions scandal.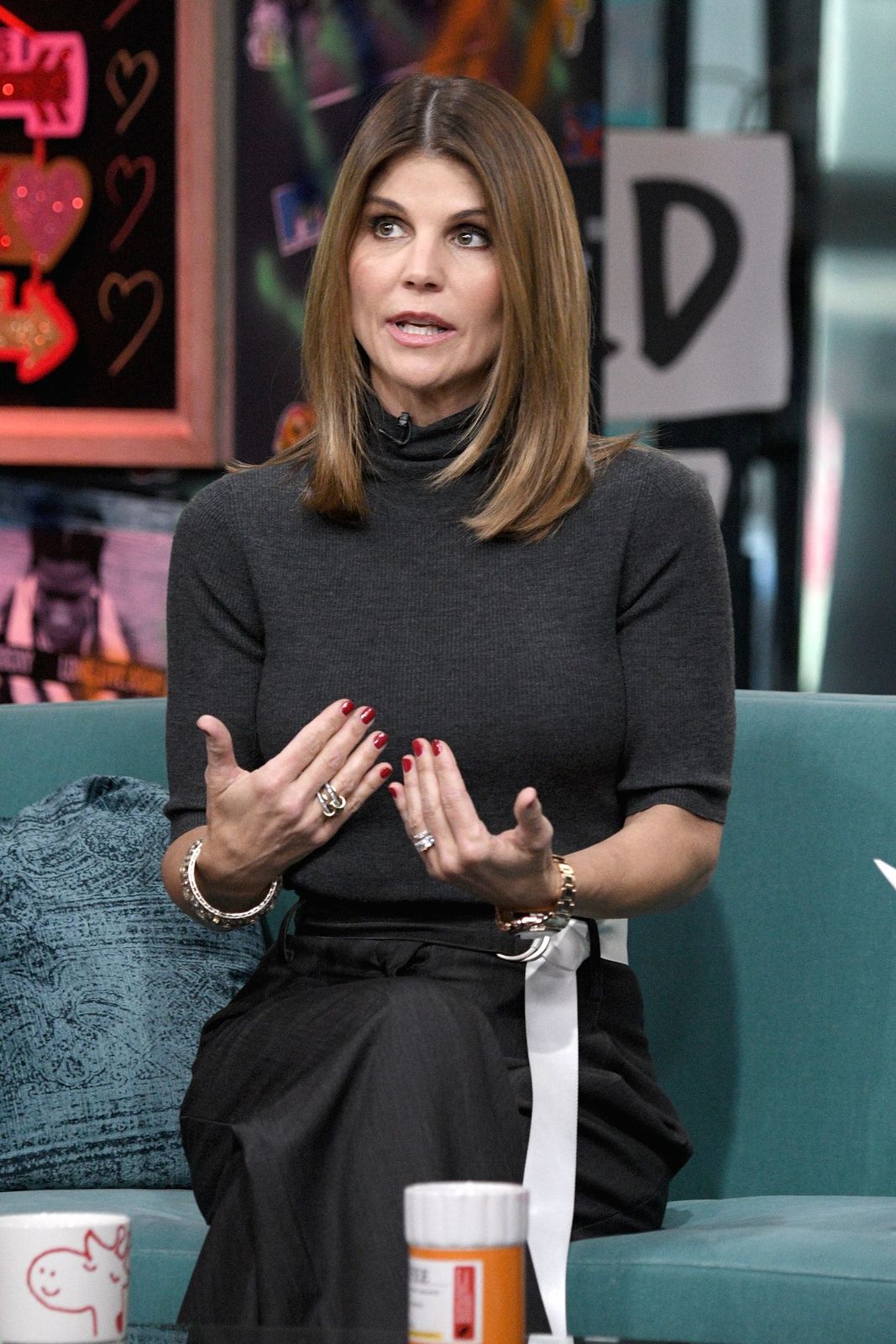 The famous couple was accused of paying the scandal's leader, Rick Singer, and the Key Worldwide Foundation $500,000, according to the criminal complaint. The payment was made in order to secure their daughter's entry to the University of Southern California (USC).
Isabella Rose, 21, and Olivia Jade Giannulli, 20, were falsely designated as recruits to USC's crew team. Neither one of the two women had actually taken part in the sport in their whole entire lives.
On August 21, 2020, a judge finally approved Loughlin and Giannulli's plea deals. The "Fuller House" actress was then sentenced to 2 months in prison, had to pay a $150,000 fine, and fulfill 150 hours of community service.
Lori Loughlin intends on learning from this experience and hopes to become a better person in the future.
Her fashion designer husband will pay a $250,000 fine, and he was given a sentence of 5 months in jail, and 250 hours of community service. The couple is set to start serving their individual sentences in less than a month.
A source close to the actress spoke to "People" magazine about how she was handling the looming jail time. According to the insider, the star was already preparing mentally for her time in prison.
Her focus is to go in, serve her time, and get out. Loughlin also has another wish regarding her prison time to help make it as smooth as possible for her, according to the source:
"She wants it to be as uneventful as possible, and she wants this to be a distant memory by 2021."
The publication's source also revealed that the actress was dreading her prison time. However, she's more focused on getting it done so that she can move on with her life, with the insider stating:
"She is going to set her jaw and do her time."
The informant also claimed that Loughlin now had some humility that people hadn't seen before. She intends on learning from this experience and hopes to become a better person in the future.
The actress and her husband will be expected to surrender to the US Bureau of Prisons by 14:00 p.m. on November 19, 2020. The couple won't, however, be able to completely forget about the scandal or prison as they will have two years of supervised release.