Ciara Looks Unforgettable Showing Her Fit Figure in a Dress While Surrounded by Red Roses
Ciara recently turned many virtual heads when she took to social media with a hot photo that showcased her trim figure as she struck a pose surrounded by red roses. 
Ciara recently turned 35, and she took to Instagram to celebrate with a photo of herself dressed in a gorgeous green number. For the shot, the famous singer sat surrounded by red roses on all sides. She wore an exotic, green snakeskin coat that fell just above her firm thighs. 
The coat was loosely held together with a belt she tied at the middle, and it had a plunging neckline that flaunted her cleavage. The beautiful singer topped the look off with black alligator-print boots that almost reached her knees.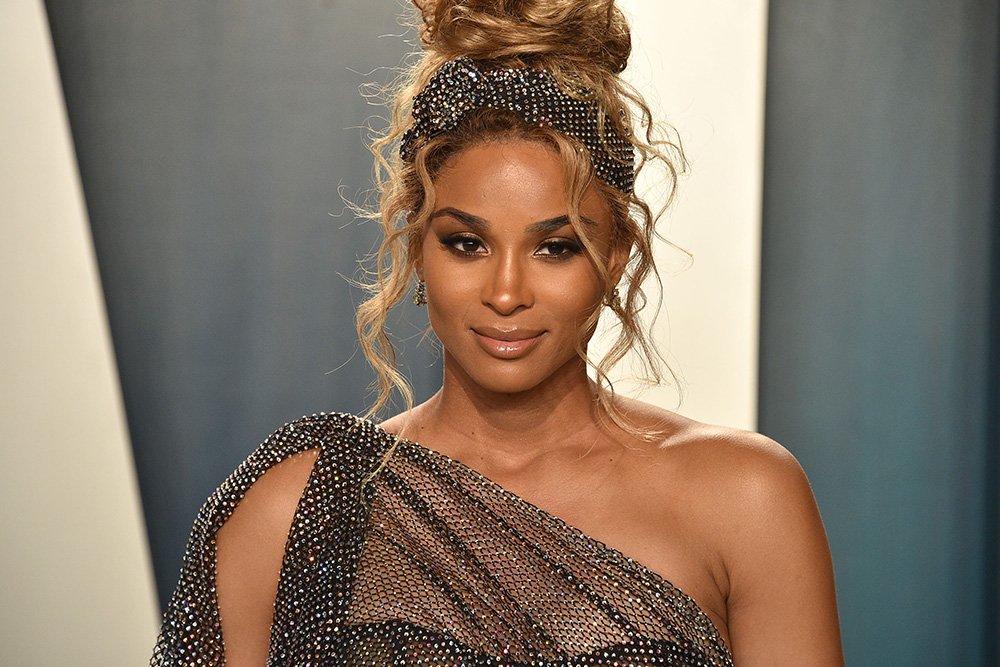 She opted for a gold-plated neckpiece and a couple of rings for accessories, which she wore on both fingers. Ciara captioned the post: 
"35 Years Feels Great! Feeling my youngest with a heart full of gratitude. A mind and soul full of wisdom..."
In the comments section, fans wished the singer a happy birthday while complimenting her on the gorgeous outfit. They all thought she looked splendid and they made sure to let her know. Some declared their love for Ciara, while others expressed themselves with emojis. 
Her husband, Russell Wilson, also took to his Instagram page to celebrate his wife's 35th birthday. He shared a couple of photos that featured Ciara, their kids, and himself. 
One featured a crouching Ciara receiving hugs from her two kids, while another captured her with Wilson holding their daughter. He captioned the post,
"My Queen. You are everything a man, husband, lover, friend, dad, a family, and our kids could ever ask for..."
Wilson mentioned many of her lovely attributes and noted how she has positively affected people of all generations with her music and work. He ended the write up with a declaration of love for his "baby love."
At 35, Ciara has a lot to be proud of. Not only is she a prominent singer, but she is also an established model, an experienced actress, a successful entrepreneur, and a doting mother to three gorgeous kids. 
Aside from the two kids, Sienna and Win, she shares with her husband, Ciara is also mother to a son named Future Zahir Wilburn. He is a product of her previous relationship with rapper Future.  
Sienna was born on April 28, 2017, while Win was welcomed on July 23, 2020. Since his birth, the singer has been trying her best to get back in shape, and on Tuesday, she revealed that she had 35 more pounds to shed. 
This is a great achievement, and though it might seem unbelievable, it is true. Given a couple of more weeks, there's little doubt Ciara will have achieved her post-partum body goals.