Gloria Govan & Her Twin Sons Make a Beautiful Trio While Chilling Together in This New Photo
"Basketball Wives" star Gloria Govan showed off her natural glow and striking resemblance to her twin sons in a recent picture of the trio posing together.
Gloria Govan is the ex-wife of the former NBA star, Matt Barnes, and star of the reality TV show "Basketball Wives." The 35-year-old recently uploaded a photo of herself with her twin sons on Instagram and their uncanny resemblance was easily noticed.
The photo Govan shared captured the mother-of-two and her sons posing for the camera with matching smiles and casual outfits. The twins made the peace sign and the interior of their kitchen could be seen in the background.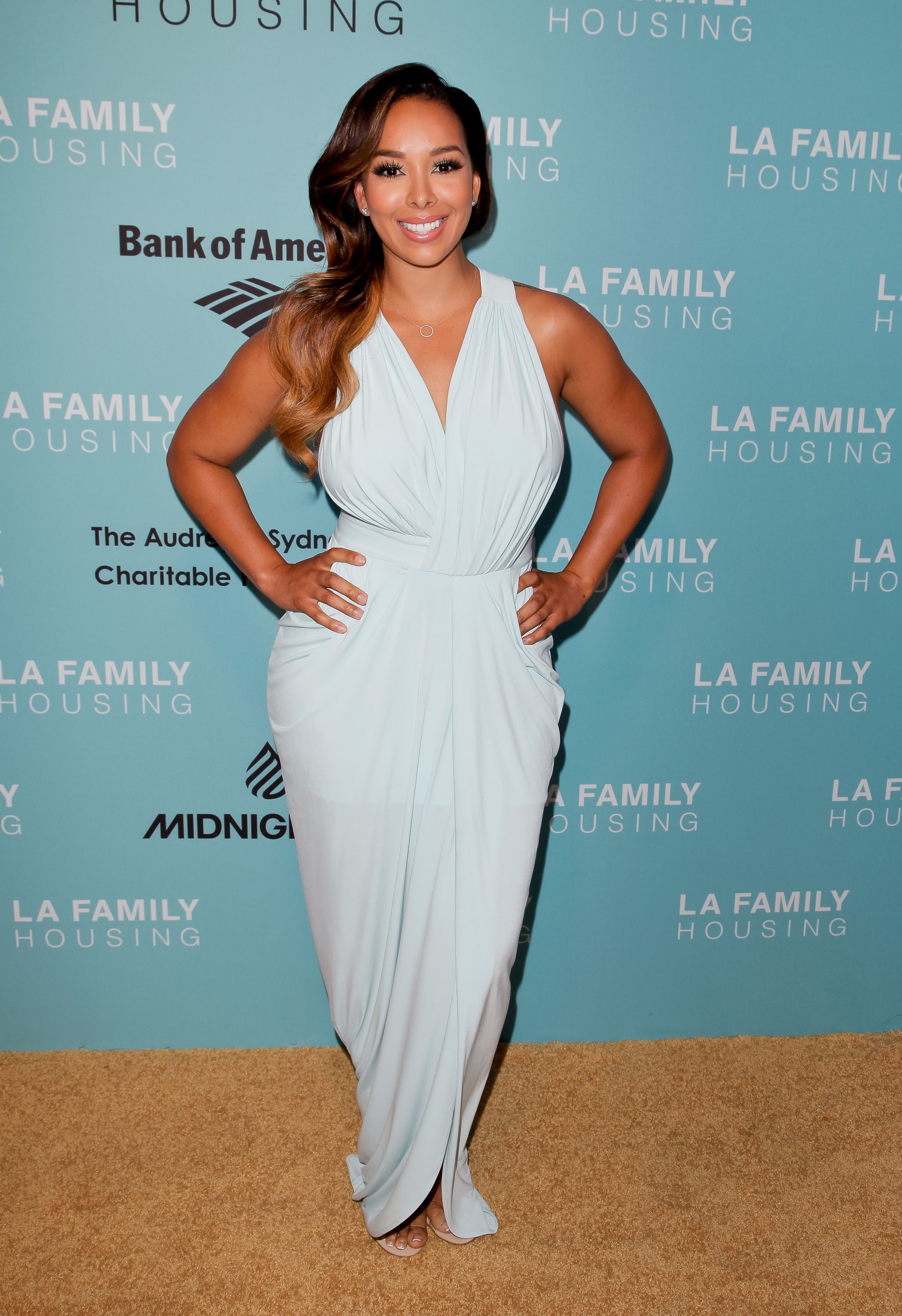 Fans were quick to share their thoughts about the post and many left comments indicating that the twins looked like their mother while others thought they resembled their father. The TV star captioned the post with the words: 
"Chillin with my minis."
In 2018, Barnes won his request for lower child support fees as he could no longer afford the exuberant $20,000 monthly his ex-wife demanded after he retired as a professional athlete.
[Govan and Barnes'] relationship has been strained over the years especially with the presence of Derek Fisher.
He requested the monthly child support costs be reduced to $7,500, which meant he would be paying $3,750 per child. The presiding judge on the case ruled in his favor.
Earlier that same year, the former athlete filed a restraining order against his ex-wife after the 35-year-old was arrested for child endangerment by reportedly using her car to stop her ex-husband from picking up their children at school.
The court ordered Govan to be at least 100 yards away from her sons and she could only be with them in the presence of a professional monitor. The mom was restricted from traveling outside LA without receiving permission from Barnes.
The former couple's relationship has been strained over the years especially with the presence of Derek Fisher. In 2016, Barnes put aside their differences to wish his ex-wife a happy Mother's Day on Instagram.
However, Govan's new man Fisher stirred up trouble by doing the same thing. Naturally, fans were displeased and criticized him for the Instagram post when he didn't extend his wishes to his ex-wife Candace.
In April 2018, the former NBA star proposed to Govan after dating for about three years since their relationship began in 2015. Not long after, Fisher's former teammate, Barnes, announced that his feud with the 46-year-old was over.
The pair allegedly got into a fight at Govan's home in October 2015 when Barnes came over to see his sons. Although no charges were filed, Barnes received a two-game suspension.