Man Shows off His Workout and Has an Unexpected Moment in This Funny Video
An Instagram user shared a funny video of himself pushing dumbbells outdoors until one of the weight bars malfunctioned, falling on his face. 
Ziggy, an Instagram user from Long Beach, California, shared a now-viral video of his workout session with his over 1,000 followers in July. 
In the video, Ziggy, who wore a navy blue T-shirt and brown pants, sat on a workout bench outdoors and pushed two dumbbells on either arm.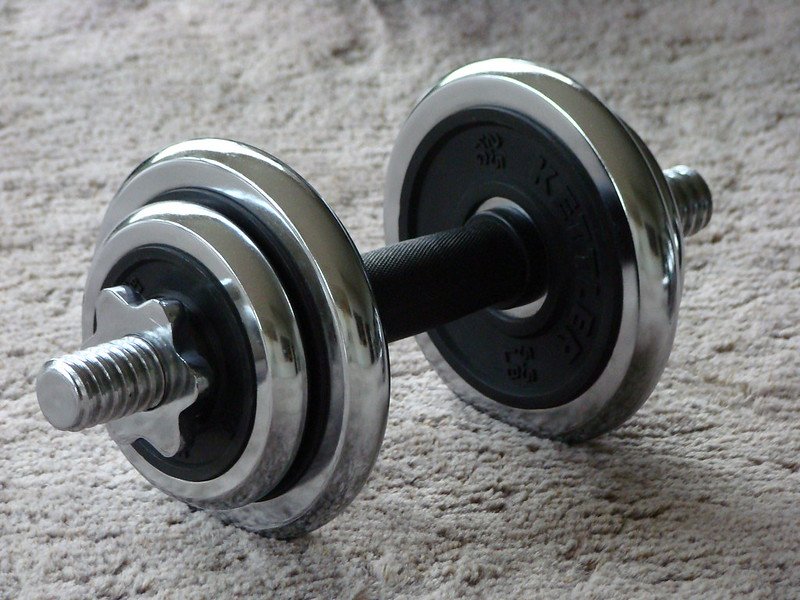 His workout routine was going perfectly okay until the dumbbell on his right hand gave way, with the weights falling on his head and face. 
Ziggy adjusted himself quickly and dropped the dumbbells. He sat up and felt his face to check for bleeding. Luckily for him, there was nothing much to worry about, and he found the funny side of the workout malfunction as shown by his caption to the post, which read: 
"All I wanted to do was workout ?? make this go viral lmaoo."
Some of Ziggy's followers commented on the post and found it hilarious. One person said they could not stop laughing after watching the clip, while another person said they had previously experienced a similar occurrence. 
The second person advised Ziggy to get better dumbbells, adding that he felt the pain the latter must have experienced and that such an occurrence could ruin one's whole day. 
[Chris] Hemsworth owns a wellness app called "Centrfit" and recently promoted the app by sharing a hilarious video of himself sitting shirtless underwater.
Ziggy can take solace in the humorous side of things and the fact that he was not severely wounded by the weights that fell on his face. 
However, if he ever considers a different workout routine, he can try the viral roller-skating routines seen by some people as the feel-good workout routine everyone needs. 
With the COVID-19 pandemic causing many to stay indoors for a long time, many people embraced workouts and have continued with it even after the relaxation of some lockdown guidelines. 
Some celebrities also enjoy working out and share some of their routines with their fans. Recently, actress Lacey Turner, despite being pregnant, joined her mini-me daughter, Dusty, for a home workout while clad in her pajamas, showing that just about anyone can exercise. 
Popular actor Chris Hemsworth, known for his role as Thor in Marvel's "Avengers," loves to work out, but his wife, Elsa Pataky, showed she could give him a run for his money when it comes to going all out at the gym. 
Hemsworth shared a video of his wife's intense workout, showing that she bossed her way through sets of heavyweights. She also showcased some impressive press-ups, among other tough routines.
Hemsworth owns a wellness app called "Centrfit" and recently promoted the app by sharing a hilarious video of himself sitting shirtless underwater, showing off his impressive physique as he meditated, before one of his six-year-old twin sons continuously interrupted him. 
Working out is fun to do, and with dedication and commitment, one is sure to get the results they wish for. However, be careful not to get hit by a malfunctioning dumbbell. Oh! Sorry, Ziggy!