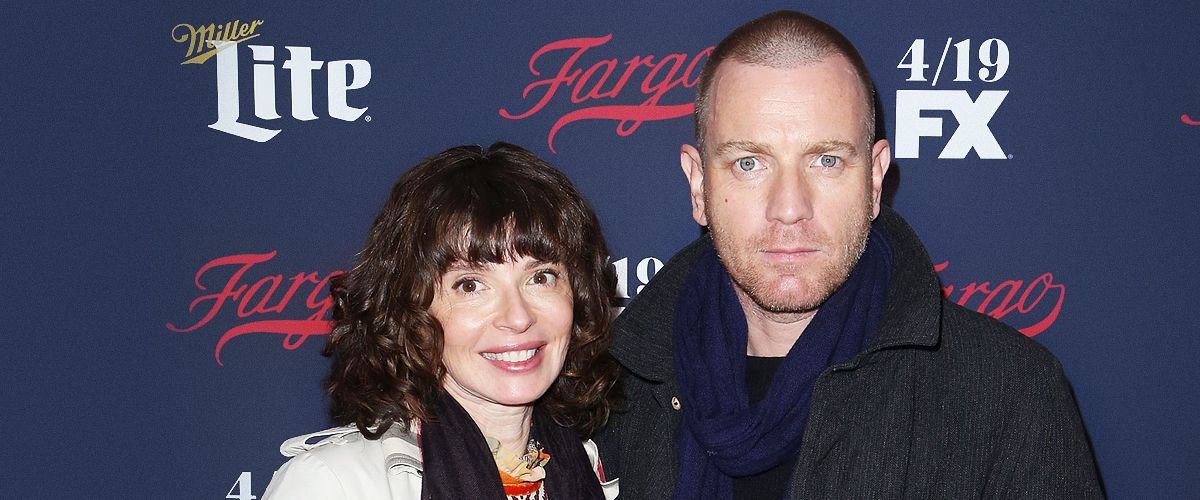 Getty Images
Eve Mavrakis Was Ewan McGregor's Wife of 22 Years — Facts about Her and Their Marriage
"Star Wars" actor Ewan McGregor was married for 22 years to Eve Mavrakis, a production designer he met in 1995 on the set of the UK series "Kavanagh QC."
Being married to a movie star like Ewan McGregor and living life in the limelight has its perks, like lovely date nights on the red carpet and beautiful photos of romantic moments.
The flip side, of course, is that when things fall apart after 22 years of marriage because your husband is seen kissing a co-star in a London café, it's all distressingly public -- and crushingly humiliating. That was production designer Eve Mavrakis' nightmare.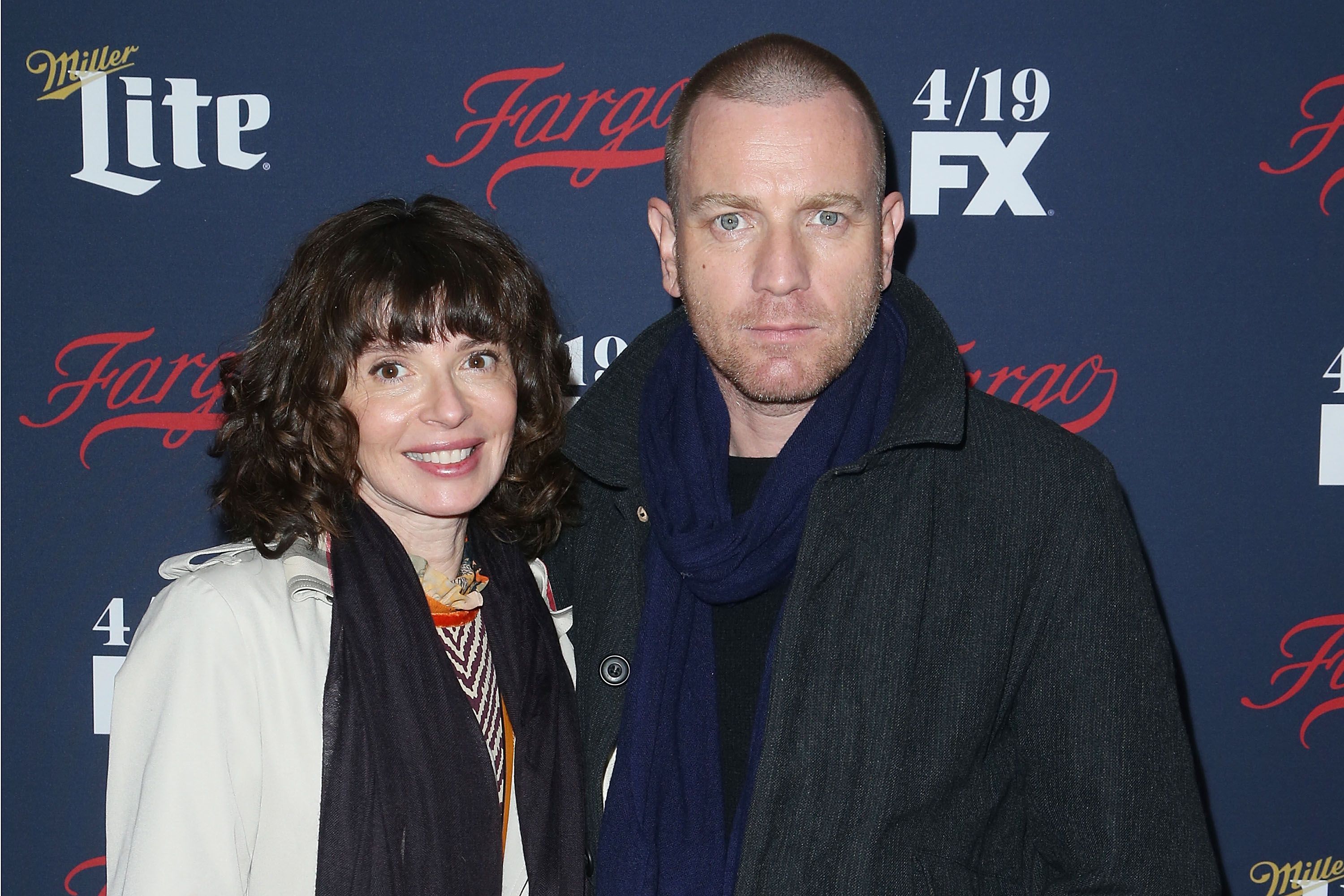 Eve Mavrakis and Ewan McGregor at the SVA Theater in 2017 in New York City | Source: Getty Images
FALLING IN LOVE
Mavrakis and McGregor first met in 1995, when he was a young up-and-coming Scottish actor, and she was a successful production designer, five years his senior. The attraction was immediate.
The couple embarked on a whirlwind romance, and by July of the same year, the couple tied the knot. McGregor was just 24, and the next year he had his breakthrough with the film "Trainspotting."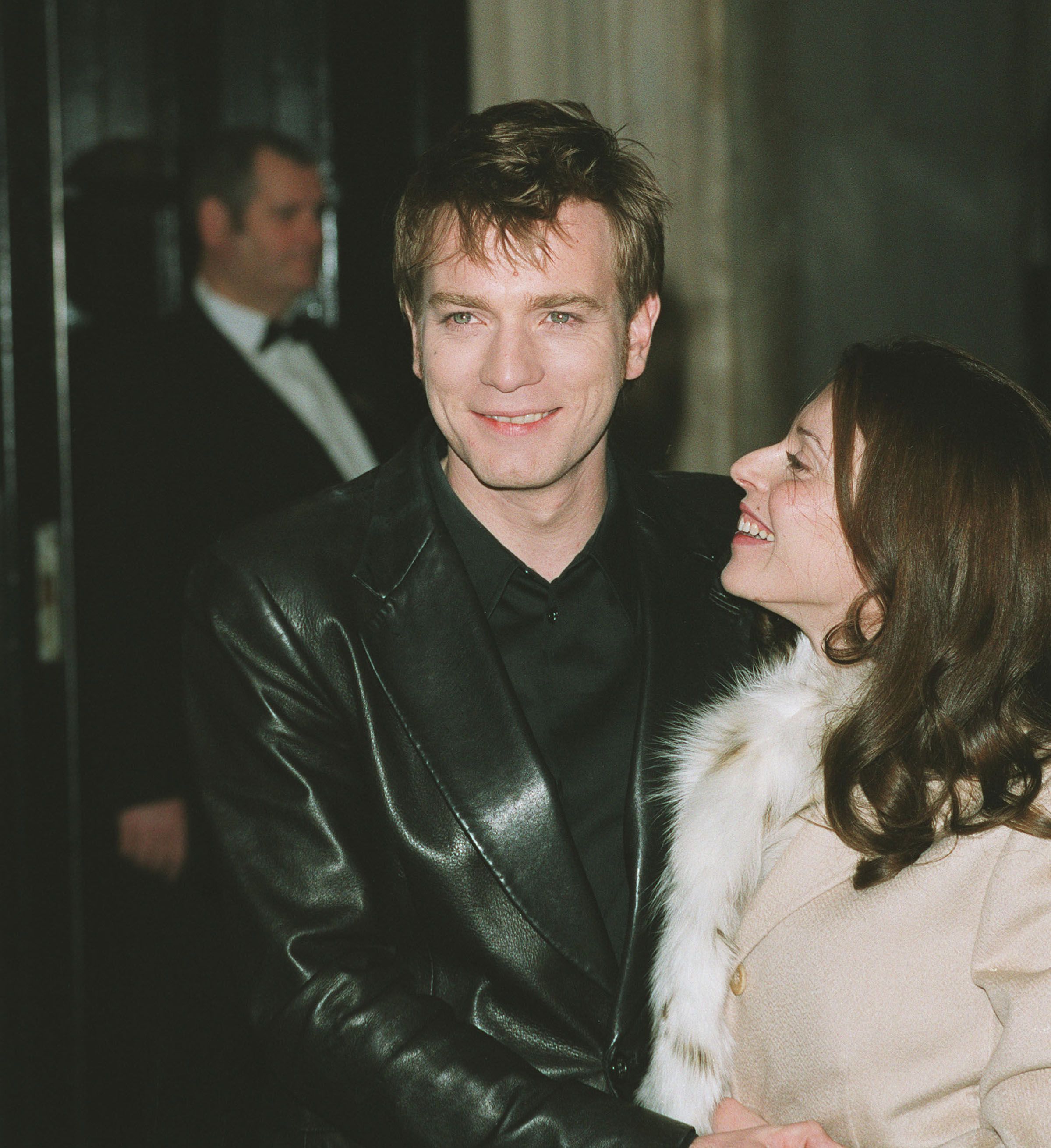 Ewan McGregor and Eve Mavrakis at the "Evening Standard" Film Awards in London UK | Source: Getty Images
THE RIGHT CHOICE
1996 was also the year the couple welcomed their first child together, Clara. McGregor's professional life was booming, and he was on his way to becoming one of the greatest actors of his generation. McGregor said of Mavrakis at that time:
"I knew right then that I really wanted to be with her and I knew I wanted to be with her in a different way to all the other many, many, many women I had been with up until that point. And I wasn't wrong. I made the right choice."
McGregor was garnering accolades and movie roles like Obie Wan Kanobi in the "Star Wars" franchise, the romantic "Moulin Rouge," the sci-fi thriller "The Island" -- the list is endless.
And even though he starred opposite beautiful women, there was never a hint that he was anything but happy in his marriage. By 2017, the family had grown to include four daughters.
Mavrakis had welcomed Winstead into her home as her husband's friend and co-worker
LOVE FALLS APART
Aside from Clara, McGregor and Mavrakis had Jamyan, whom they had adopted, and two more daughters Esther and Anouk, the youngest of whom was only six years old at the time.
It was in 2017 that McGregor started working on the hit TV series "Fargo," costarring with actress Mary Elizabeth Winstead. It was later discovered that McGregor and Winstead had fallen in love on set and initiated an affair.
DIVORCE
The very public discovery of the affair was devastating to McGregor's family, especially since Mavrakis had welcomed Winstead into her home as her husband's friend and co-worker.
Shortly after the scandal erupted, McGregor initiated divorce proceedings, intending to ask for joint custody of his children, but the girls were unwilling. Clara and Esther were particularly bitter about their father's behavior.
DIVIDED HOUSE
Esther wrote a song about how her father's actions had hurt her, ironically titled "Made You A Man," in which she frankly states that she doesn't know if she can forgive him.
Clara's anger was more vocal, and she came out and outright called Winstead "trash." She also implied that her father was not much better and unworthy of her mother.
Three years later, the divorce is now final, and Mavrakis and McGregor have agreed to share legal and physical custody of their only minor child, nine-year-old Anouk.
Clara, Jamyan, and Esther are now 24, 19, and 18, respectively. McGregor has been ordered by the courts to pay $14,934 per month in child support and $35,868 per month in spousal support.
In addition, McGregor has to pay Mavrakis half of his earnings for all the films he made during their marriage, including "Trainspotting," "Big Fish," Moulin Rouge," and the "Stars Wars" franchise.
Mavrakis is also entitled to half of the future royalties from the films made during their marriage. Also, she was attributed 50% of McGregor's earnings from "Christopher Robin," a hefty $4.2 million.
McGregor and Winstead's romance continues, and his daughters seem to have come to reluctant terms with his new love, and Clara even apologized for having called her father's girlfriend "trash."
As for Mavrakis, she seems to be quietly carrying on with her life and raising her daughters. Clara is a talented photographer, and Esther is a gifted actress. Mavrakis has an Instagram account filled with snaps of her children in which she curiously still titles herself as Eve McGregor.
Please fill in your e-mail so we can share with you our top stories!