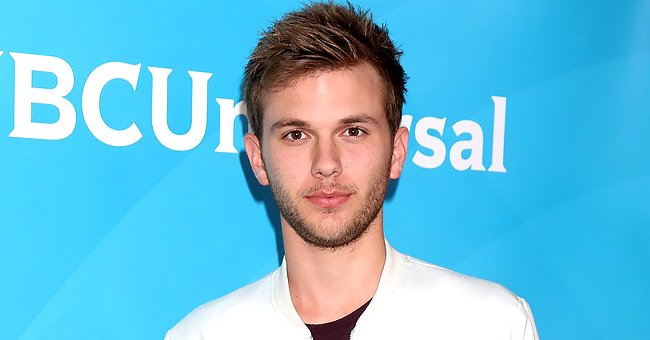 Shutterstock.com
Chase Chrisley Shows New Short Haircut in a Bonus Scene from 'Chrisley Knows Best'
Chase Chrisley has a new short haircut, and he revealed the new look in a bonus scene from the famous reality TV show that centers around his southern family.
Chase Chrisley recently had his hair cut short. He appeared on a bonus scene of his family's reality TV show, "Chrisley Knows Best," but his parent's reaction was not what he expected.
A hilarious video scene from the show that captured the Chrisleys discussing Chase's new haircut was shared on its official Instagram page. The video began with Chase's father and star of the show, Todd Chrisley, asking him why he "did that to his head."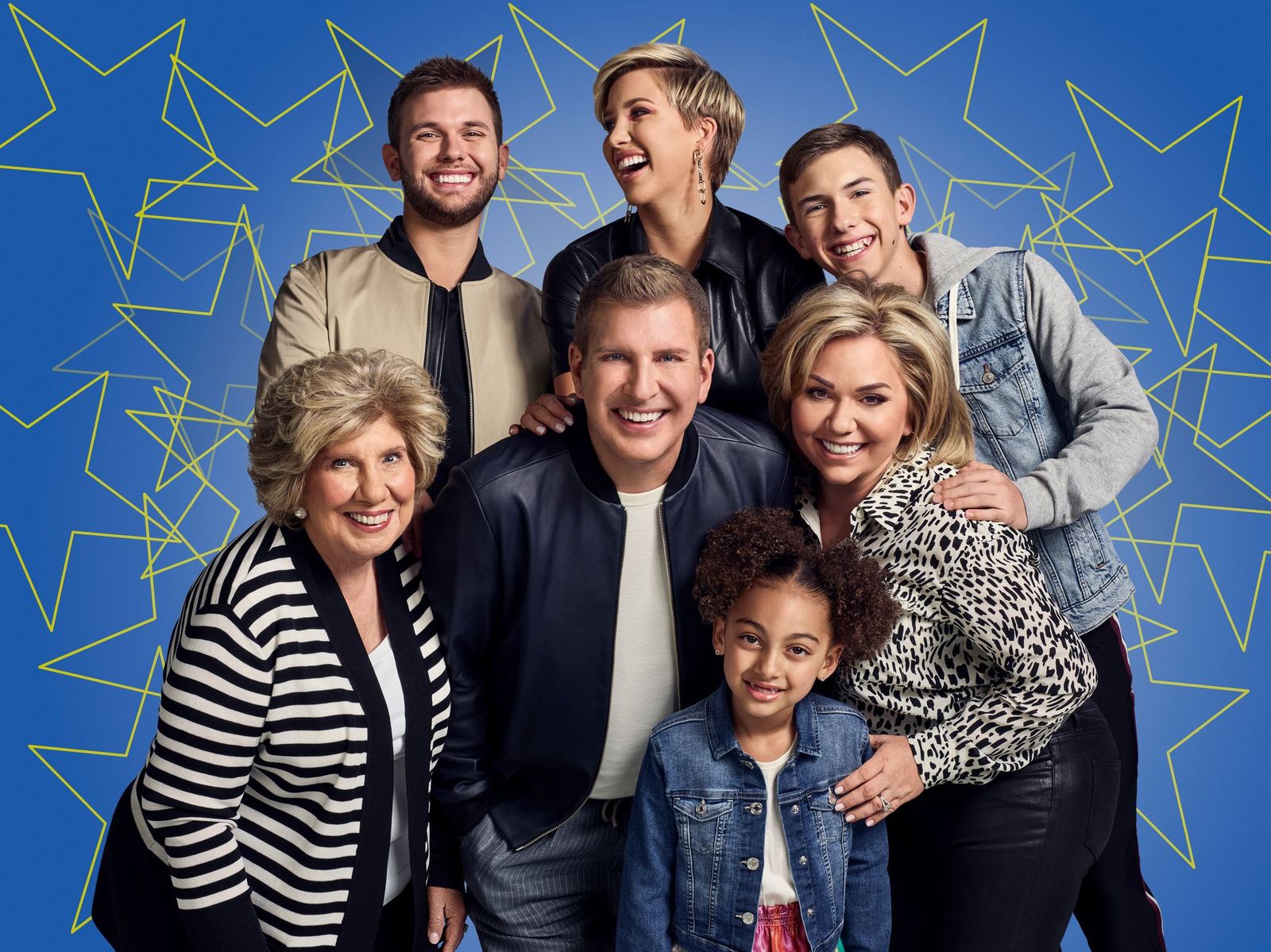 Faye, Chase, Todd, Savannah, Chloe, Julie, and Grayson Chrisley on the Season 8 of "Chrisley Knows Best." | Photo: Getty Images
The 24-year-old tells his dad that he thinks the hair is better, and Todd, who obviously thought it wasn't, just replied with a "kay." Chase wasn't having any of that, and he bit back with a retort, advising Todd to start dressing his age.
Brushing the comment aside, Todd asked Chase and his mother what they thought about the decoration in the kitchen they stood in. Chase replies saying: "I think it looks good," and his mother echoed the sentiment, saying she loved it.
Chase then tells his parents that he appreciates the "updates to his future home," but Todd and his wife both disagreed, saying it wasn't happening.
Unperturbed by their joint refusal to acknowledge the house as his, Chase forged on, telling them how he wasn't sure about the color which he pronounced as "maive" instead of "mauve."
His father seemed shocked as he corrected him, after which he abruptly returned to the topic of his shared head. Giving a final jab at it, Todd mentioned how Samson in the bible lost his strength after his hair was cut.
He insisted that one did not have to get married before getting laid.
Chase immediately answered, saying he was "dumb" before he cut his hair. That brought a smile to his parent's faces, and the footage ended with texts that announced that the new episodes of the show would be available on November 12 at 10/9c.
Fans of the show can't wait for the new season, and with good reason. A couple of teasers dropped on the show's official Instagram page, and it promises a lot of hilarious moments like the one documented in the bonus scene.
In one teaser, "Nanny Faye" could be seen seated while Savannah worked on her hair. When she asks her granddaughter how it's going, she gets an "oops"– an almost certain cause for panic.
While Savannah was tasked with getting her grandma's hair in order, Chase has reportedly been helping set up a dating profile since she expressed a desire to dip her toes in the dating pool.
However, setting up an account requires answers to some personal, intimate questions that Nanny Faye had no interest in answering. The questions were necessary, though, so Chase kept pushing for her to answer.
When it came to her sexual preference, Nanny Faye quickly reminded him she was single, and she seemed to think having premarital sex was wrong, but Chase did not share her opinion.
He insisted that one did not have to get married before getting laid. Nanny Faye had been a bit uncomfortable with Chase's answer, but she acknowledged the truth in his statement even though she reiterated that people were supposed to wait until marriage to get laid.
That and many more are what fans have to look forward to in the new season. While Nanny Faye's antics will crack fans up, there are also many funny scenes and occurrences they can expect from the whole family.
Please fill in your e-mail so we can share with you our top stories!