Eve's Millionaire Husband Maximillion Proudly Shares Pic of Her Drinking Beer in Leopard Jacket
Gumball 3000 mogul Maximillion Cooper did not hold back on his heartfelt admiration as he celebrated his wife, Eve, in his latest media show off. Cooper posted a sweet photo of Eve rocking a chic outfit while chilling out.
Star rapper Eve looked relaxed as she enjoyed leisure time in a new post her millionaire spouse, Maximillion Cooper, shared on his Instagram page. 
Cooper, who was in awe of his partner, shared a congratulatory message regarding her latest milestone and podcast gig. In the photo, Eve not only rocked a chic outfit, but she also looked radiant.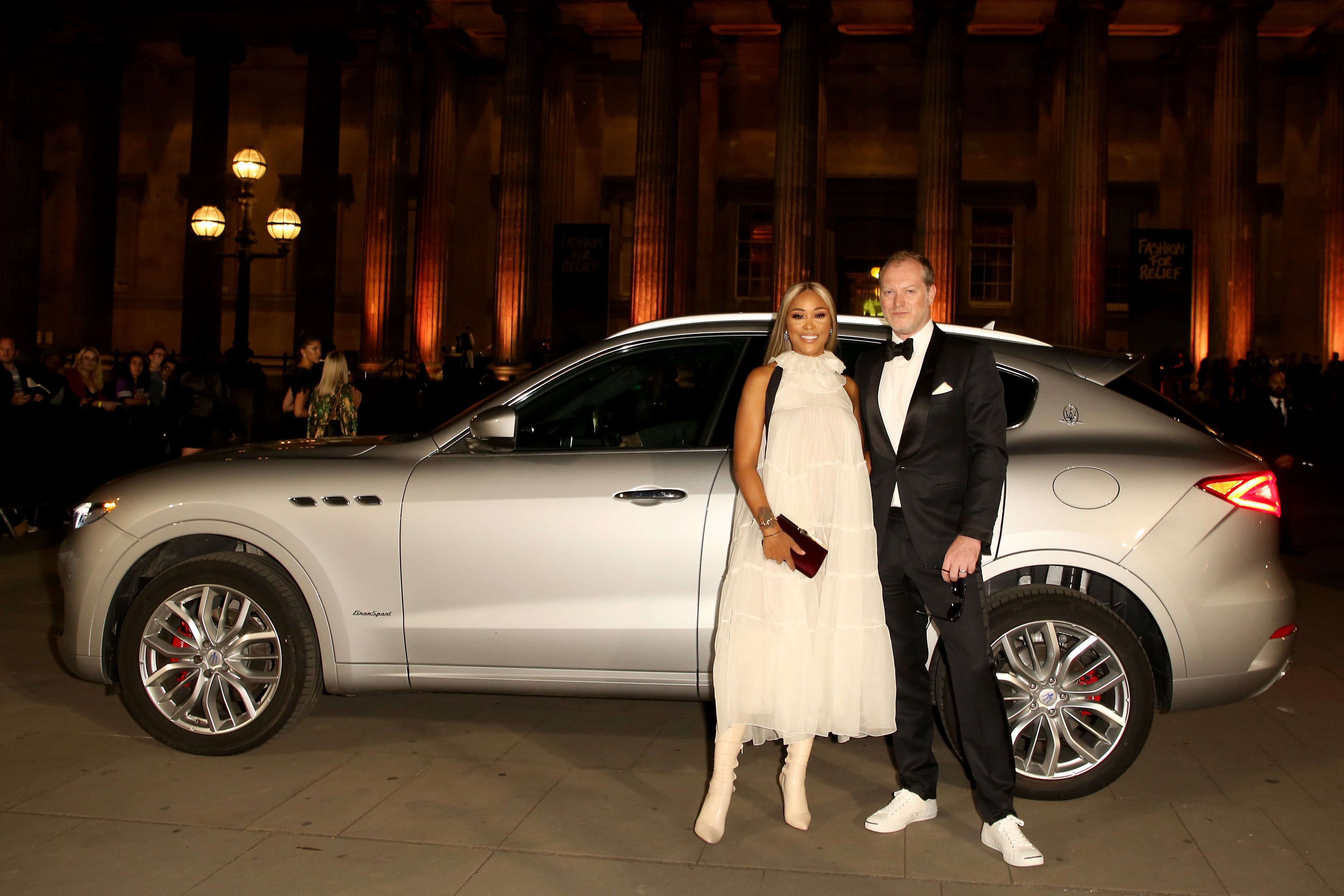 The "Who's That Girl?" crooner stepped out on a stately fashion as she rocked a leopard print jacket draped over a form-fitting dress. While her spotless skin glistened in contrast to her flashy outfit, she poured her curly hair down her back.
Eve, who seemed to have been photographed in the moment, donned a pair of dark shades while raising a big mug of beer. The '90s star completed her classy look with some knuckle rings, a black wristwatch, and bracelets. Cooper wrote in his caption:
"Cheers, Baby! Congratulations, Eve on your new @bbcsounds podcast, 'Constantly Evolving'…"
INTERRACIAL MARRIAGE
Being in an interracial marriage recently proved tricky for the lovebirds during the Black Lives Matter movement. In an episode of "The Talk," Eve, who is a co-host on the show, made it known that she had a difficult conversation with her spouse over the racial unrest going on.
Due to this, she did not own a bank account until she was signed to a music label at 18.
She explained that it was quite uncomfortable for her spouse, who showed apt interest and concern, but she emphasized that no matter how difficult the conversation was, it needed to be discussed. However, some critics did not see it that way.
Eve soon went under scrutiny as critics questioned why she not been discussing the racial issues with her spouse before the death of Geroge Floyd. The star later calmed them down by stating that such discussions come naturally when in an interracial relationship.
MAKING MUSIC AS A YOUNG STAR
When it comes to music, Eve is known for her flashy lifestyle and mainstream sounds, but it was not always this way as the rap icon had to live according to her mother's budget as a child.
The music star once recalled that she was not happy with not being able to purchase what she desired because of budgeting. She made up her mind to get a job as soon as possible, and after this happened, she realized frivolous spending was not ideal.
In fact, Eve noted that she used to be the type of person who got money and spent it on her wants and her loved ones without saving. Due to this, she did not own a bank account until she was signed to a music label at 18.