See Miranda Lambert & Husband Brendan McLoughlin's Special Cake as They Celebrated Their B-Days
Miranda Lambert and her husband, Brendan McLoughlin's birthdays, are so close together that they decided to get on board and celebrate it together, with some waving at the "backside of 30."
With Lambert's birthday next month, her husband Brendan McLoughlin just celebrated his, and with eight years difference in age between them, it's but a number blurred out by the stars they put in each other's eyes.
Going on two years of marriage, the pair are still very much in love. With much to celebrate, the couple shared the special way they decided to share their respective birthdays.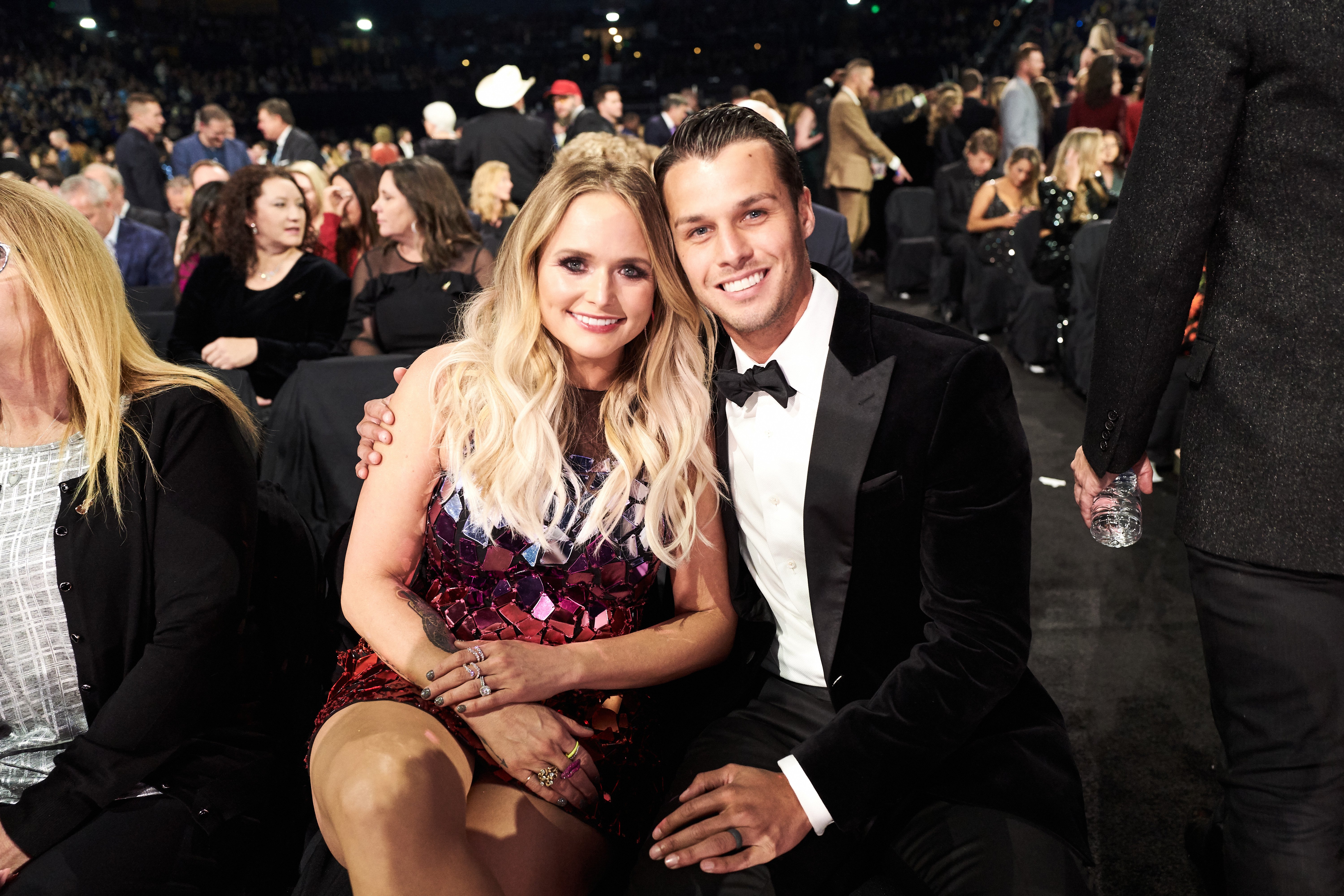 THEIR BIRTHDAY WISHES 
On Monday, October 14, McLoughlin turned 29, and Lambert commemorated the day with a sweet picture of them posted to social media, along with a romantic note that read: 
"Happy Birthday to my sweet husband.The man I love so much with the most contagious smile. Brendan, you are a light."
When McLoughlin celebrated his birthday last year, Lambert romantically called him the one that puts the stars in her eyes alongside a happy black-and-white snap taken of the couple.
THEIR LOVE STORY
However, Lambert and McLoughlin's marriage has almost been as long as the time they've known each other. They had the textbook definition of a whirlwind romance that resulted in them tying the knot after three months of dating.
They met while McLoughlin worked crowd control in his capacity as a police officer in New York City. Lambert performed at a "Good Morning America" show with her group, the Pistol Annies, and her path crossed with McLoughlin's. Three months later, on Valentine's Day 2019, the pair announced that they have wed.
THEIR 'MEANINGFUL' BIRTHDAY CAKE
Lambert and McLoughlin also share birthday proximity with a dear friend, who they joked is now seeing the "backside of 30," happy that they can finally spend time together after a difficult year of social distancing.
The lovebirds had an amazing cake made, and it ended up being meaningful to them because, for the first time in seven months, they could get on the bus together and celebrate while McLoughlin wrote:
"Birthday celebrations for the present, past and future. Thank you @csfranke for such a beautiful and meaningful cake @mirandalambert @db102681 back side of 30 ?."
THE LOSS OF A FRIEND
The celebrations also couldn't have come at a better time, as Miranda Lambert sadly said farewell to a dear friend of more than a decade, Waylon, earlier this month. He was one of her beloved four-legged companions, one she and her mom rescued as a puppy.
The country singer is known for her soft spot for animals, and she's taken in dogs in need of a forever home on many occasions. Waylon also had a sister when Lambert found them abandoned next to the road in 2008, and they both went home with the singer after getting treated by a veterinarian.