Getty Images
Late Rapper Notorious BIG's Daughter T'yanna Shows Long Eyelashes Posing in a Mask & Headband
T'yanna Dream Wallace recently shared new photos of herself donning a protective face mask and headband. The 27-year-old also showed off her long eyelashes in the snapshots.
T'yanna Dream Wallace is the daughter of late rapper, Christopher Wallace, popularly known as Notorious B.I.G, and if there's anything the young lady loves, it's sharing updates of her life with fans on Instagram.
Taking to her account recently, T'yanna shared new photos, showing off her long eyelashes. She wore a protective face mask in the picture and also sported a colorful headband tied in a bow.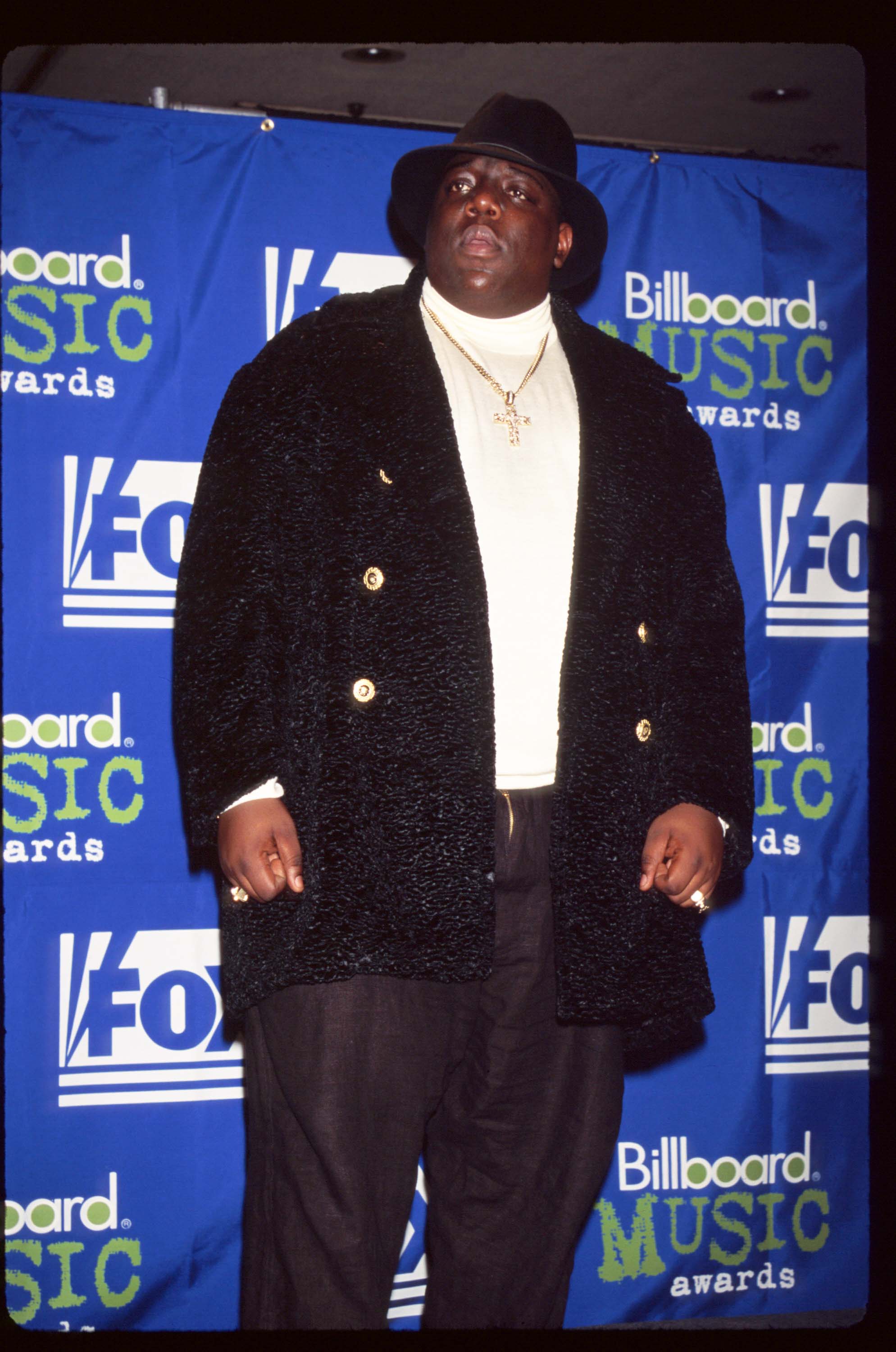 Notorious B.I.G. attends the 1995 Billboard Music Awards in New York on December 6, 1995. | Photo: Getty Images
The first image saw T'yanna posing for a selfie in what appeared to be a car. She donned a gold necklace and rocked pretty manicured nails.
The second snapshot was a screenshot from a facetime with her younger brother, Christoper Wallace Jr., also known as C.J. Wallace. She captioned the image writing:
"Me looking dumb when I miss my flight."
T'yanna was born to Notorious B.I.G. and his ex-girlfriend Jan Jackson in August 1993. When her father died in 1997, she was only three years old.
With a rap legend as their father, T'yanna and her brother C.J. have been saddled with the responsibility to keep B.I.G.'s legacy alive, and they have always tried to do this.
T'yanna reportedly called out Combs, accusing him of not being there for her family.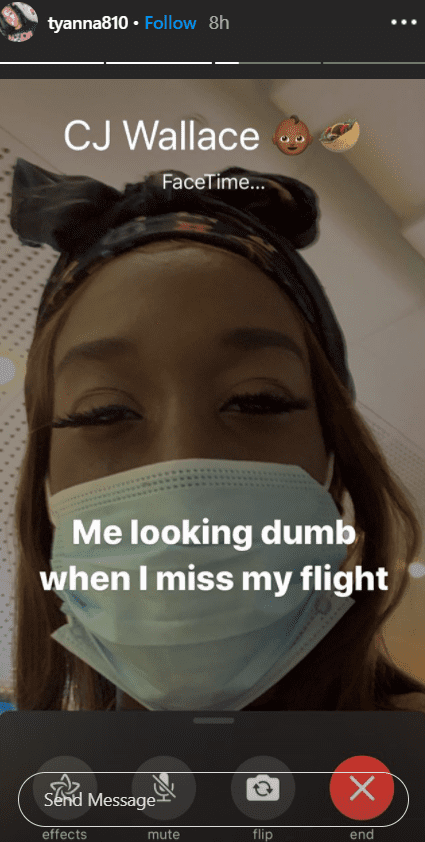 A photo of T'yanna Wallace trying to FaceTime with her brother C.J. Wallace. | Photo: Instagram/Tyanna810
In 2017, T'yanna launched the fashion store Notoriouss, which she revealed would specialize in street fashion in tribute to her father's music and legacy.
According to T'yanna, she always wanted to do something to honor her dad. However, since she was not into music and rap, she opted to go down the fashion industry route.
Though T'yanna has managed to stay out of drama over the years, she once had a public fall out with Sean "Diddy" Combs, who is often credited for discovering B.I.G.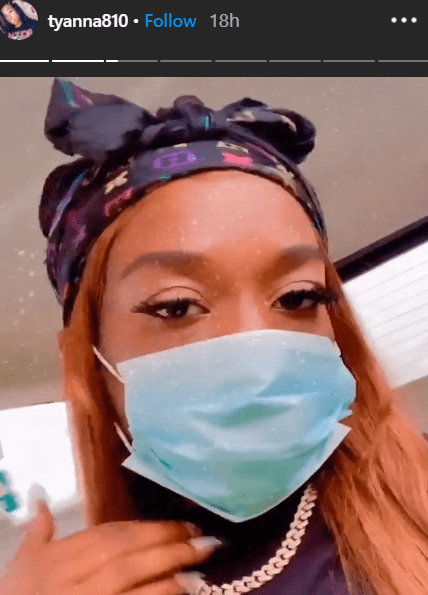 A selfie of T'yanna Wallace wearing a face mask and showing off her neck chain. | Photo: Instagram/Tyanna810
T'yanna reportedly called out Combs, accusing him of not being there for her family. However, the duo soon settled their scores and have maintained a cordial relationship since then.
While T'yanna is making waves in the fashion industry, her brother C.J. is also making a name for himself in entertainment as an actor.
C.J. has appeared in movies such as the 2009 biopic, "Notorious," where he acted as the younger version of his father. He also acted in the television version of the horror movie, "Scream."
Along with his acting career, C.J. has a knack for business and owns a cannabis company called Think Big, named after his famous father. He also has another brand named after B.I.G.'s alter ego, Frank White.
Like his sister, C.J. reportedly once said that even though he has no interest in music, he would love to keep his father's legacy alive. There's no doubt that they are doing just that!
Please fill in your e-mail so we can share with you our top stories!