People: Former Miss America Leanza Cornett's Friend Reflects on the Beauty Queen's Life
A friend of Leanza Cornett recently spoke to People Magazine, during which she recalled the life and times of the former beauty queen whom she described as amazing.
Leanza Cornett is most popular for winning the 1993 Miss America pageant, but according to her friend, Elizabeth Tobin Kurtz, the former beauty was more than what the public might know.
Speaking to PEOPLE, Kurtz described Cornett as a smart, talented woman who encompassed compassion and brought people together without judgment.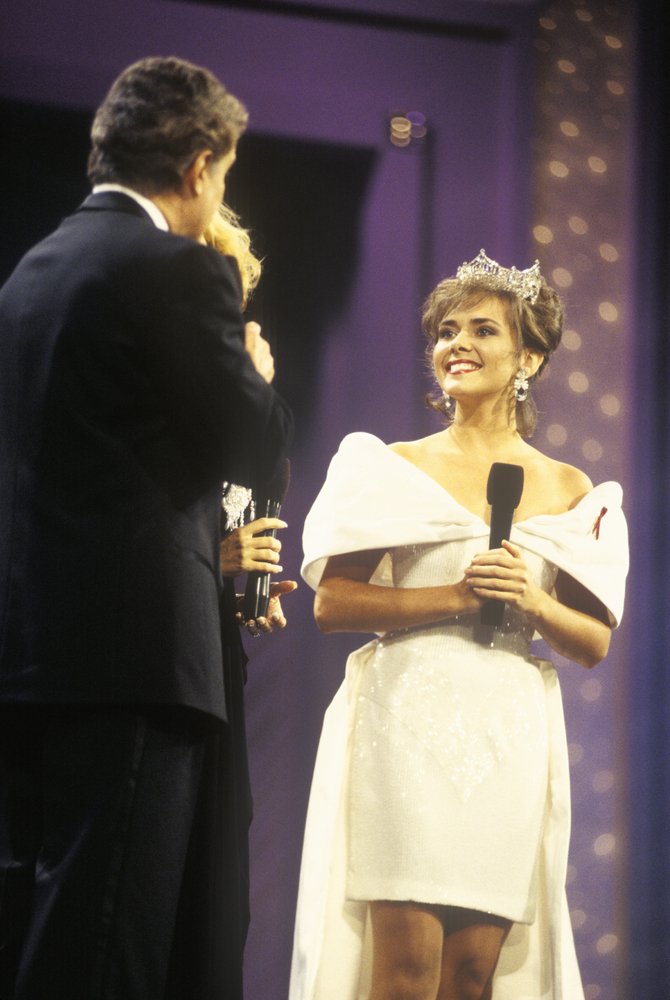 Kurtz recalled meeting Cornett in the late 1980s or early 90s while they both worked on a stage show at Disney's Hollywood Studios in Walt Disney World. 
The stage show titled "Voyage of the Little Mermaid" saw Cornett acting as Ariel, and according to Kurtz, the former beauty queen stood out among the rest of the cast. She said:
"There's a way that people can roar just by walking in a room, and I remember thinking that on the first day I met her."
REST IN PEACE | Leanza Cornett, a Jacksonville native who was crowned Miss America in 1993, has died after being hospitalized for a head injury, according to a post from the Miss America Organization. She was 49. https://t.co/X40w9TNZi1

— News4JAX (@wjxt4) October 29, 2020
Kurtz continued by describing how beautiful the set of the show was and how they all believed nothing could compare to its beauty until Cornett showed up. She explained that the beauty queen showed up on set and made the stage even more magical than it already was.
During their time working together, the two women developed a strong bond and shared several personal moments. One of such moment was the time Cornett gave Kurtz her clothes during an emergency on set.
Cornett passed away on Wednesday after being hospitalized for a head injury.
Former Miss America Leanza Cornett Dies at 49: She 'Had a Bright and Beautiful Spirit'​ https://t.co/zkDbhyyH4o

— People (@people) October 29, 2020
After winning the Miss Florida beauty pageant in 1992 and Miss America in 1993, Cornett used her platform to raise awareness about AIDS and other crises around the world.
Unknown to her, not only was she helping people, she was inspiring some others to be bolder in life. Speaking about this, Kurtz said:
"Leanza was amazing...She was able to help me grow, and I feel I'm not alone."
Kurtz explained that Cornett always focused on people individually and believed that they had a story to be told and something to offer.
Cornett passed away on Wednesday after being hospitalized for a head injury. She was aged 49 and is survived by her two children, Kai and Avery.
Because of her vibrant and spirited personality, Kurtz maintained that it was difficult for her and many others to process the loss.
However, while it might indeed be difficult, there is no doubt that Cornett will always be remembered as the beauty queen who always had a smile on her face and did her quota to change the world.