Former Miss America 1993 Leanza Cornett Passed Away Aged 49 — Look Through Her Life
On Wednesday, October 28, 2020, the tragic news came out revealing that former Miss America winner, Leanza Cornett, had passed away. The sad news about her death was confirmed by the Miss America Organization.
Leanza Cornett, well-known as the 1993 winner of the Miss America pageant, sadly passed away this week. The former star was 49-years-old when she died and her death was confirmed by the Miss America Organization and her ex-husband, Mark Steines.
The organization made its announcement on Facebook and honored Cornett by describing her as a beautiful and bright spirit who had an infectious laugh. They noted how the late star had meant a lot to them and other people.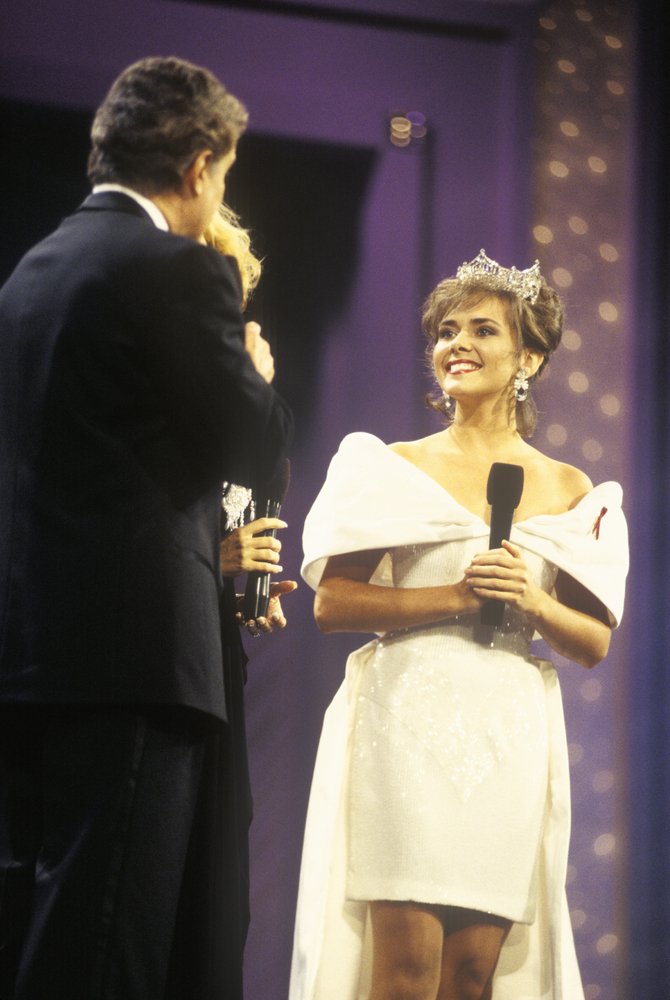 The organization also shared how devastated they were by the sudden loss. They continued their statement by sending their condolences to the former winner's family and her close friends.
The Miss America Organization concluded their post by sharing that funeral details weren't available as yet. They also humbly asked fans to give the family space and respect during this difficult time.
REST IN PEACE | Leanza Cornett, a Jacksonville native who was crowned Miss America in 1993, has died after being hospitalized for a head injury, according to a post from the Miss America Organization. She was 49. https://t.co/X40w9TNZi1

— News4JAX (@wjxt4) October 29, 2020
Steines also took to social media to pay tribute to his ex-wife alongside a throwback photo of her with their two sons, Avery and Kai. Cornett's ex-husband mourned her death noting how they would remember all the good times they'd had with her, adding:
"I find comfort knowing Kai and Avery will forever have the best guardian angel watching over them as they navigate life's path."
Former Miss America Leanza Cornett Dies at 49: She 'Had a Bright and Beautiful Spirit'​ https://t.co/zkDbhyyH4o

— People (@people) October 29, 2020
The pageant winner's ex concluded his heartfelt post by asking fans to keep their sons, Cornett's parents, and her family in their prayers. According to NBC News affiliate "News 4 Jax," the late star died after being hospitalized for a head injury.
Leanza Cornett allegedly got surgery for her injury to stop the bleeding in her brain.
A Facebook fan group called Circle of Love reported how she'd sustained the head injury on October 13, 2020. On October 18, 2020, the page claimed the late star's injury was at the back of her head.
The former Miss America allegedly got surgery for her injury to stop the bleeding in her brain. She was reportedly suffering from continued bleeding and also had some swelling, at the time, and had doctors who were taking care of her.
The page, however, never clarified how Cornett received the injury. Before she was crowned Miss America, the late star won the Miss Florida pageant a year prior, and previously before that, she appeared in the stage show, "Voyage of The Little Mermaid" as Ariel.
After winning Miss America, Cornett featured as an actress on several television shows including, "CSI: Crime Scene Investigation," "Saved by the Bell: The New Class," "Weeds," "The Tick," and "Grown Ups."
She and Steines, a former host of "Home and Family," were married in July 1995. The former couple sadly went their separate ways on January 25, 2013, after being married for 17 years.