Stephanie Mills Celebrates Melba Moore's Birthday — See Throwback Pic from Her Days on Broadway
Iconic singer Stephanie Mills recently shared a stunning throwback photo of veteran singer Melba Moore as she paid tribute to her on her birthday — referring to her as a "Broadway Queen."
Even though sources differ about the actual year of birth of Melba Moore, there are no doubts about her birthday. Yesterday, October 29, Moore celebrated her birthday, and several celebrities and fans took to social media to honor the legendary singer.
Award-winning singer and actress Stephanie Mills led the tributes as she took to her Instagram page to celebrate Moore while sharing a beautiful black and white throwback photo of the singer.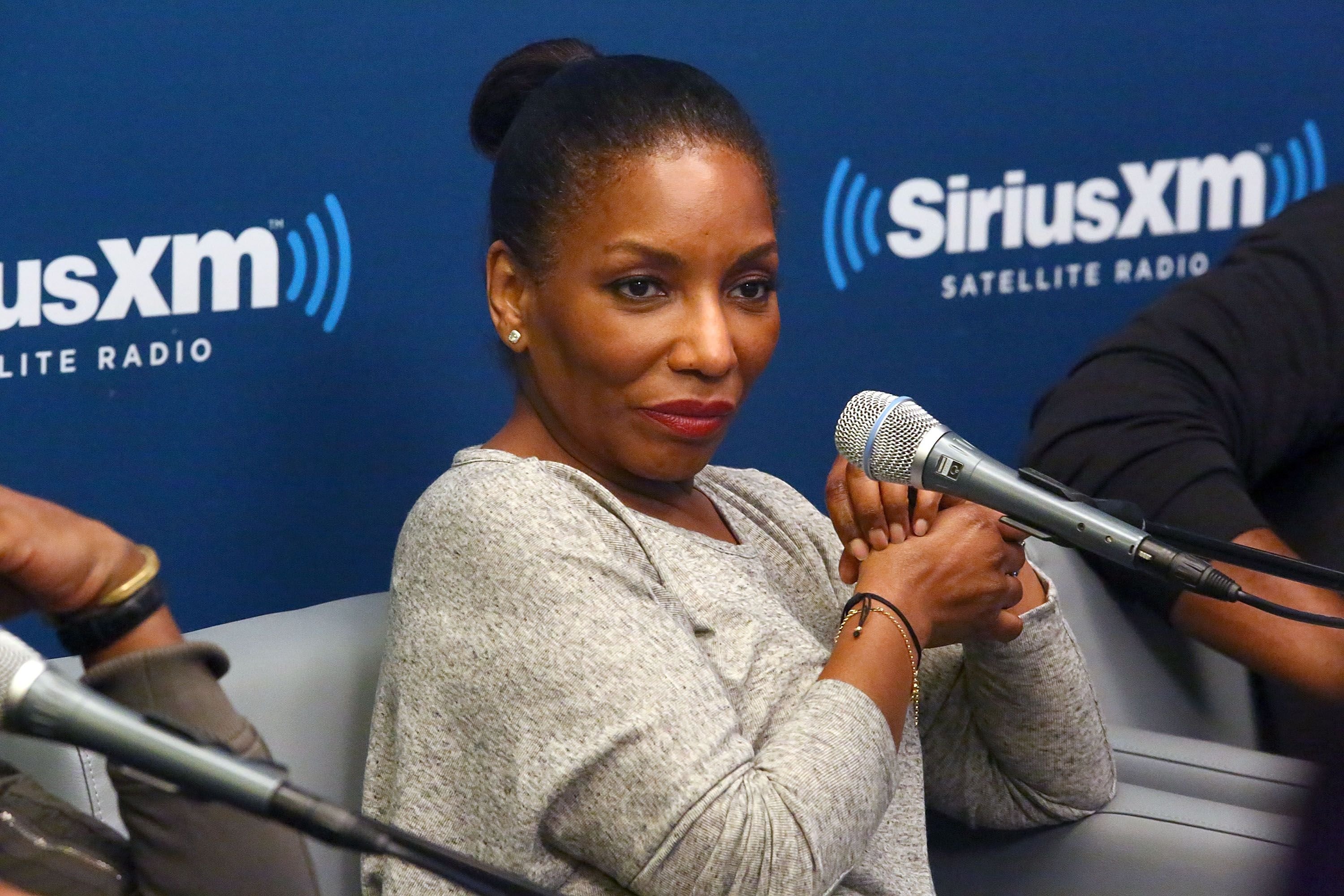 The photo captured Moore wearing a flashy outfit while looking into a mirror as she applied her lipstick. She had her hair in a low-cut and wore a feathered fascinator. 
Even though the picture was in black and white, Moore's make-up was flawless and brought out her unique facial features. Mills captioned the photo writing:  
"Happy Birthday to my fellow Broadway Queen #MelbaMoore This is a throwback from her broadway days 1978. She still out here slaying #BlackGirlMagic."
Mills, 63, is an accomplished Broadway star. She first gained widespread fame portraying Dorothy in the original multiple award-winning Broadway run of the musical, "The Wiz." 
The show ran from 1974 to 1979, and during that time, Mills scored several Number 1 US R&B hits, including the song "Home," which later became her signature song. 
Moore's ex-husband Charles Huggins was sentenced to 10 years in prison for a multi-million dollar investment scam.
In the late 1970s, she dated late singer Michael Jackson briefly. She later won a Grammy Award for Best Female R&B Vocal Performance for her song "Never Knew Love Like This Before" in 1981.
In recent years, Mills has developed a feisty reputation on social media. Last year, she received massive backlash after calling out Nicole Curran for leaning over Beyoncé to ask Jay-Z a question during an NBA game.
Beyoncé did not seem happy about it from the footage, but she did not make an issue out of it. Mills' followers felt she was out of line for her scathing words about Curran and slammed her for blowing things out of proportion.
Unlike Mills, Melba Moore has mostly steered clear of any controversies throughout her successful career spanning over five decades in the entertainment industry.
Moore is a four-time Grammy nominee and her performance as Lutiebelle in "Purlie" won her the 1970 Tony Award for Best Performance by a Featured Actress in a Musical.
Amongst her list of achievements during her long career, Moore was also the first Black actress to portray the character of Fantine in "Les Misérables."
Throughout her glittering career, Moore has displayed exemplary character and has been associated with no scandal. However, in 2015, Moore's ex-husband Charles Huggins was sentenced to 10 years in prison for a multi-million dollar investment scam.