See the Look on LeToya Luckett's Face While Hugging Curly-Haired Son Tysun in Heart-Melting Pic
The singer showed fans how smitten she was with her toddler son in a recent share on social media, as she was photographed soaking up the sweet feeling of motherhood.
LeToya Luckett was all sunny and smiling in her new Instagram post as she enjoyed some precious mom-son moments with her baby son. The happy mom was photographed in the sweet moment she was reveling in motherhood.
Luckett looked like the ideal glam mom as she rocked a hot look complete with perfect makeup. In her caption, the star singer could only gush of her love for the infant.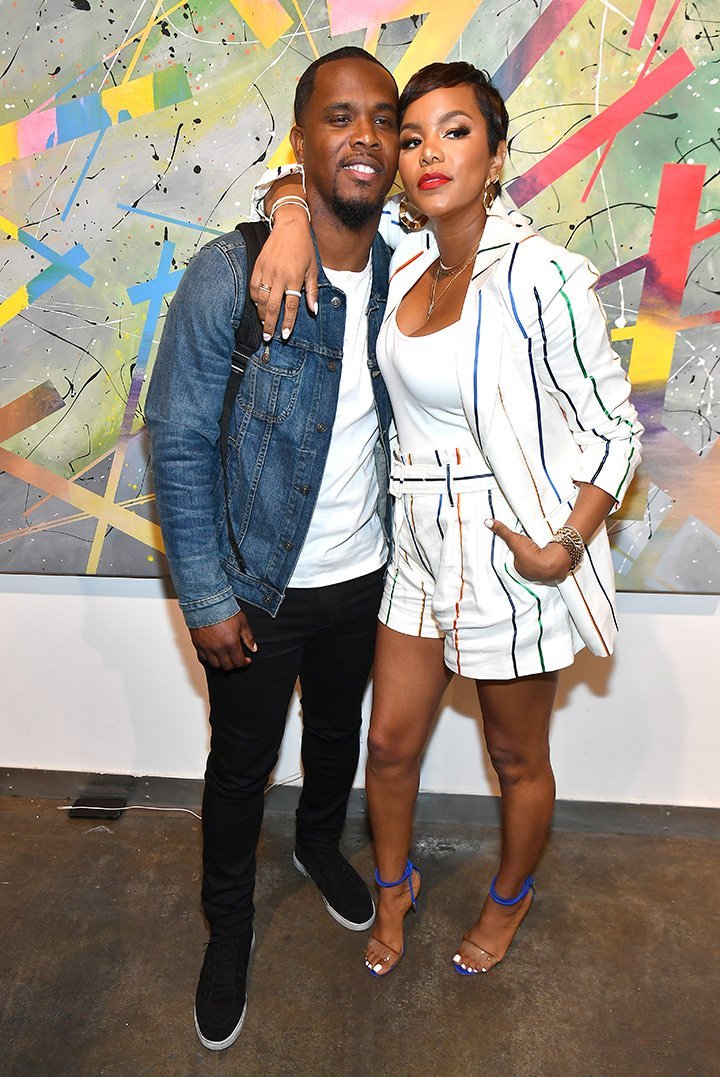 The former Destiny's Child star laid on comfy fur as she held her adorable son. She donned a black ensemble that matched her long dark tresses.  She accessorized with gold hoops and a matching bracelet while beaming at her tiny tot.
The next photo was even more animated as the "Single Ladies" actress showed a big smile and her perfect dentition. She wrote in her caption:
"My Love, Sweet love."
Many Instagram admirers could not get enough of her baby's angelic look and wasted no time in making their affection known. One psyched netizen noted that the tot looked like Luckett's dad, and many others shared the same sentiments.
The star mom also blended in with the "new normal" as she enjoyed a splendid virtual baby shower with her loved ones

Last month, the Hollywood star welcomed baby Tysun Wolf Walker with her spouse, Tommicus Walker. On social media, Luckett announced the birth of her newborn with an animated photo. The image presented the baby's miniature feet while the baby's moniker was written on the top part.
Little Tysun joined the family as the little brother of Luckett and Walker's first child, Gianna. The baby boy has another sister, Madison, from his dad's previous relationship.

Luckett's love story with Walker started in 2017, when designer Nikki Chu, their mutual friend, introduced them to each other. After four months of dating, Walker, an entrepreneur, knew he wanted to make the R&B star his wife.
Besides the instant connection they felt, the duo bonded on their faith and often shared scriptural teachings and prayed together. For their conjugal bliss, Luckett and Walker were celebrated in a lavish Texas wedding.
Being pregnant with her second child amid the pandemic did not faze Luckett, who chronicled her pregnancy journey on social media to her followers' delight. 
The star mom also blended in with the "new normal" as she enjoyed a splendid virtual baby shower with her loved ones. Luckett let her admirers know that that was the best virtual occasion she's ever attended.