Miranda Lambert Poses a Tight Mini Dress as She Enjoys a Cozy Picnic Sitting on Grass
Country singer Miranda Lambert recently stunned her fans on social media with photos taken on the set of a video shoot she did for her song, "Settling down."
Miranda Lambert recently shared a shot that captured her enjoying a picnic. The shot seems to have been taken on the set of the video shoot she put together for her song, "Settling down."
In the picture, Lambert showed some flesh in a tight mini dress as she fought back dehydration with a glass of wine she held in her right hand. Next to her was a picnic box propped open with a wine bottle that has been identified as the country singer's drink of choice during shooting — Love Letters Sangiovese.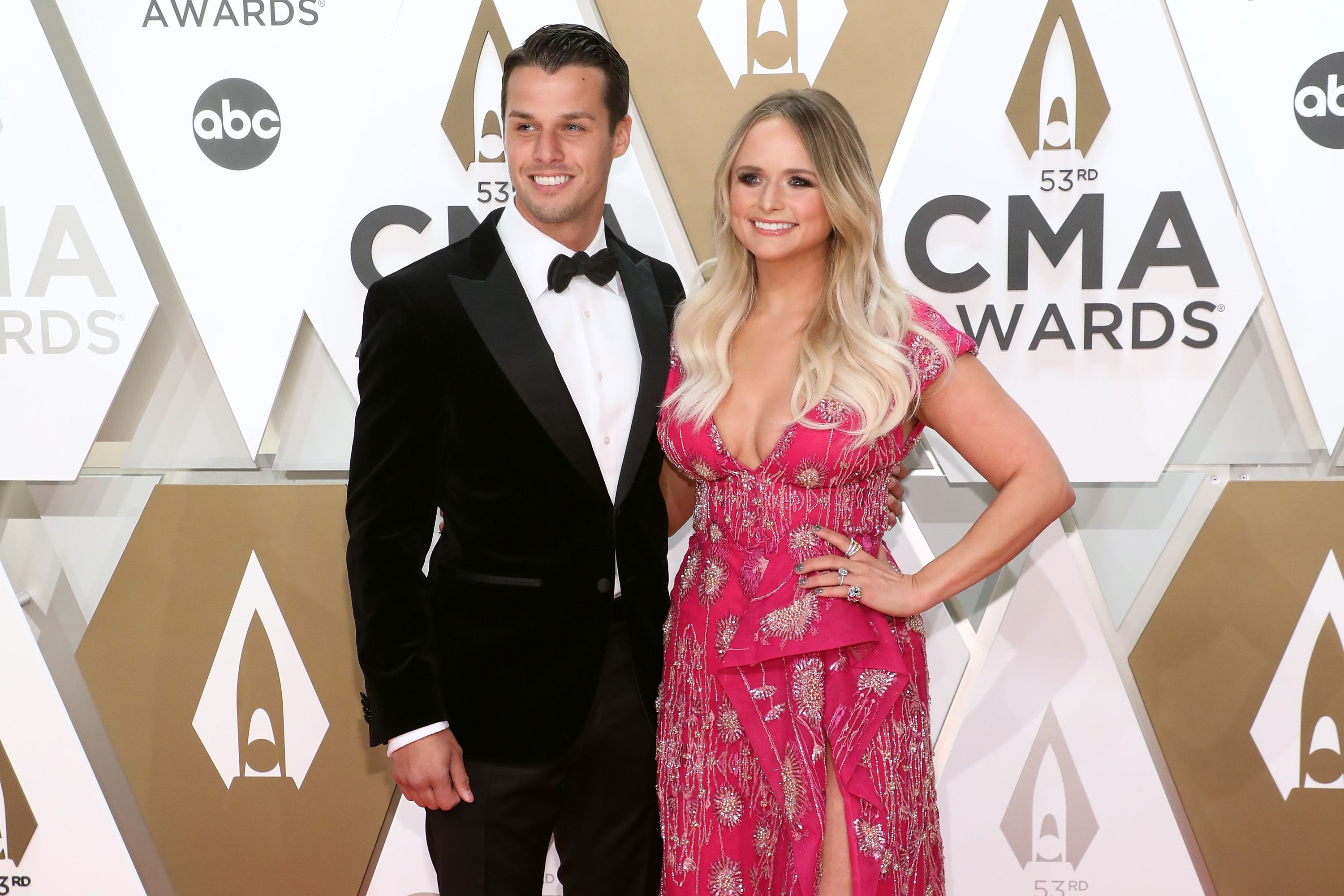 The bottle is reportedly from Red 55 winery — a winery she owns. In her captions, Lambert expressed gratitude to the wine label, thanking them for making sure everybody stayed hydrated while they filmed.  She wrote,
"Thanks to @red55winery for keeping us hydrated on the set of the #SettlingDown video shoot."
Wittingly or not, the shot has given Lambert's fans a close look at one of the outfits she will rock in the video. The outfit consisted of a tight white top with a plunging neckline worn under an overall denim minidress. 
The minidress was a mustard yellow, and it fit tightly around her waist, drawing attention to her stunning figure. It boasted of a gigantic front pocket located on the chest, adjustable shoulder straps with classic buckles and belt loops. 
Lambert spies McLoughlin fishing on a dock, and their gazes collide.
In the comments section, Lambert's fans had only sweet words to offer. One declared love for her and her music, while another commented with a barrage of heart-shaped emojis. 
The music video, in which she featured her husband, Brendan McLoughlin, is now available on Youtube. It begins with Lambert sitting by a lake, updating her journal with her guitar beside her. 
Lambert spies McLoughlin fishing on a dock, and their gazes collide. Afterward, the couple could be seen in a hammock, cuddling and then holding hands as they strolled through the woods. 
The music video is special for Lambert as it represents the first time she has ever made where she featured her love interest. It was made even more special because it's her husband. 
She loves the video and is proud of her husband's performance and the fact that it was shot at a place she believes to be a "safe place" to shoot. Lambert and her husband tied the knot in 2019, and judging by the chemistry they shared in the music video, they will remain together for a long, long time.