Here's How Will Smith Celebrated Daughter Willow's 20th Birthday
"Aladdin" star Will Smith felt sentimental on social media as Willow turned 20 on October 31. The proud father paid a touching tribute to his daughter on her special day.
Now that his children are all grown up, Will Smith could not help but feel nostalgic. The 52-year-old Hollywood actor has not let his successful career hinder him from making his family his top priority.
On November 1, Will took to Instagram to share a picture of his daughter, Willow, when she was a little girl, as well as snaps of the latter as a fine young lady.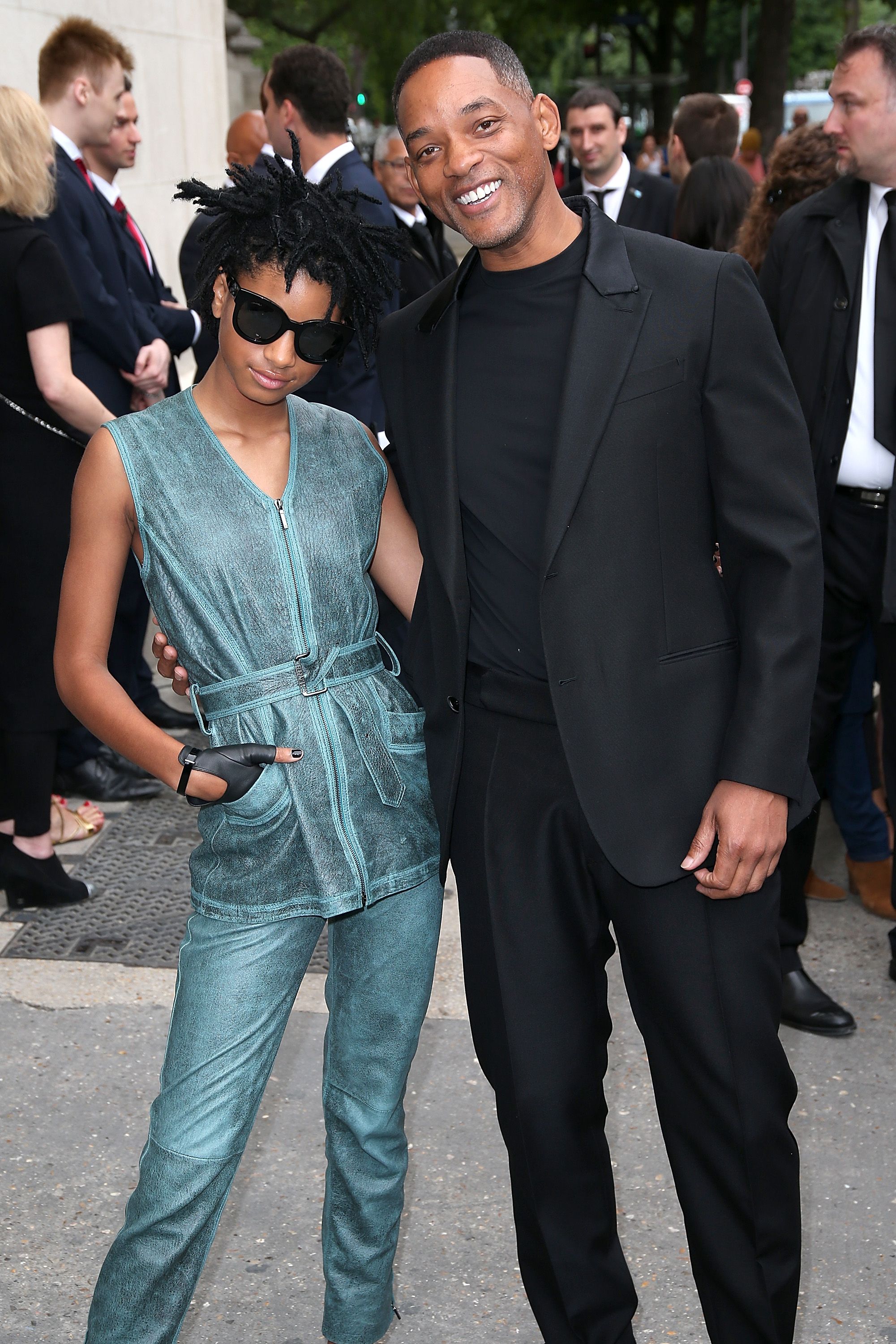 DADDY'S ADORABLE GIRL
Willow, who celebrated her birthday on October 31, was wearing a Halloween costume in the first picture. She wore a black shirt which she tucked in her orange skirt.
Though her adorable face was covered with a mask, she looked like a happy and playful child who loves to wear Halloween costumes.
Beside the picture, Will wrote about how he could not imagine that Willow, whom he called "My Bean," is now 20. He added that she had broken and rebuilt him, and that it was "unimaginable."
JADA'S 'SPOOKY GIRL'
In the next two pictures, Will marveled at Willow's beautiful transformation from being an adorable little girl to a woman of flair and substance. He wrote:
"It is my wildest pleasure to love & to serve you. Happy Birthday, to my Halloween Queen ❤️ @willowsmith"
Willow's mother, TV host Jada Pinkett-Smith, who was earlier mom-shamed in public, sent her daughter a special shoutout on Instagram to mark the occasion. She called her daughter in the post her favorite "Spooky Girl."
Willow's older brother, Jaden Smith, also joined his parents' public display of affection for his beloved sister. Jaden shared on Instagram sweet and cool snaps with his her.
Last year, Willow celebrated her lavish 19th birthday in full Halloween style. Will explained that it was a grand occasion because it was his daughter's last year as a teen.
In a recent "Red Table Talk" interview, [Willow] praised her mother's honesty about her affair outside her marriage early this year.
DIFFERENT TREATMENT
Feeling all the love from her family, Willow had earlier opened up on "Red Table Talk" about the double standards of parenting she experienced while growing up with Jaden. Jada admitted that she treats her children differently.
Despite the different upbringing between the siblings, Willow still loves her family as they were the ones who helped her to become a successful woman in the industry.
Though there may be controversies along Willow's path, the latter has remained unbothered. As long as her supportive family is on her side, the young singer is determined to soar high in her chosen career.
Willow has grown into a woman full of wisdom and understanding. In a recent "Red Table Talk" interview early this year, she praised her mother's honesty about her affair outside her marriage.
The young singer said that she was also proud of how her parents handled the touchy situation. Because of Jada's openness, Willow expressed full respect for her and her father.