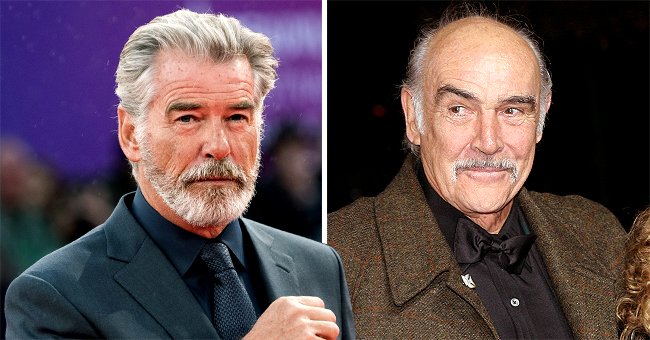 Getty Images
See Pierce Brosnan's Heartfelt Tribute to Late 'James Bond' Star Sir Sean Connery
Legendary star Sean Connery died over the weekend, and Pierce Brosnan, who followed in his "James Bond" footsteps, paid tribute to the "mighty" man loved by the world for his charisma and superb acting.
Pierce Brosnan, who played the super spy role of 007 himself, paid tribute to Sir Sean Connery after he passed on Saturday at the age of 90 in his home in the Bahamas.
Surrounded by his wife, Micheline Roquebrune, and their children, Connery passed peacefully in his sleep after dementia affected the quality of his life's last months.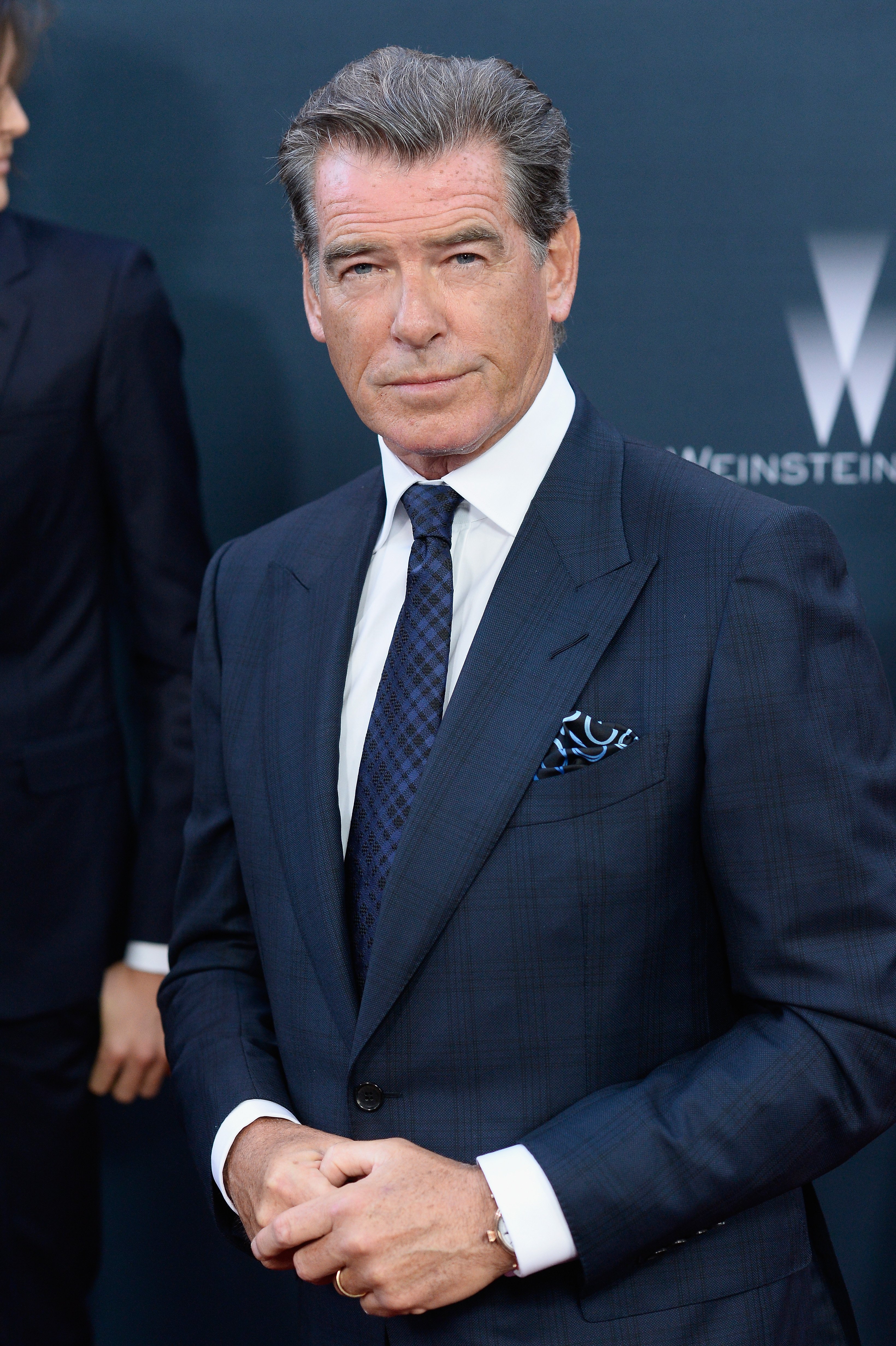 Pierce Brosnan arrives at The Premiere Of The Weinstein Company's "No Escape" on August 17, 2015, in Los Angeles, California. | Source: Getty Images.
BROSNAN'S TOUCHING MESSAGE
When news of Connery's passing broke, fellow actor Pierce Brosnan paid tribute to the one he revered as the "greatest James Bond" that had ever coveted the role.
Brosnan grew up watching Connery play the role of James Bond, and he later embodied the character himself after Connery set the bar high with his "cinematic splendor." Mourning the loss of a legend, Brosnan wrote alongside a black-and-white picture of Connery:
"You were mighty in every way, as an actor, and as a man, and will remain so till the end of time. You were loved by the world and will be missed. God bless, rest now, be at peace."
ANOTHER JAMES BOND PAID TRIBUTE
Connery became the first-ever James Bond, and he portrayed the role in seven different films from 1962 until 1983. Brosnan, on the other hand, became the fifth James Bond in four films from 1995 until 2002. The current James Bond, Daniel Craig, also shared a touching message on social media in his honor.
Alec Baldwin starred with Connery in the action thriller "The Hunt for Red October" in 1990, and he took a trip down memory lane.
To Craig, the late actor did more than influence film; he defined an entire era and a sense of style that perfectly complimented his charisma and "megawatt" presence onscreen. Giving a nod to Connery's love for golfing, Craig wrote:
"He will continue to influence actors and film-makers alike for years to come. My thoughts are with his family and loved ones. Wherever he is, I hope there is a golf course."
OTHER ACTORS REMEMBERED CONNERY
The late actor starred in a myriad of films during his career. Fellow actor Alec Baldwin starred with Connery in the action thriller "The Hunt for Red October" in 1990, and he took a trip down memory lane as he remembered what a "professional" Connery was on set, a warm and kind man.
His popularity showed in other ways as well. In comedian Darrell Hammond's tribute, he shared a clip of an impression he did of Connery in 1999, noting that it was "easily" his "most popular" impression ever.
HE WAS MARRIED FOR ALMOST HALF A DECADE
Sean Connery and his wife Micheline Roquebrune had a shared love for golf, and they even fell in love after meeting at a golf tournament in 1970. They tied the knot five years later and became a blended family of five.
Even though Roquebrune is devastated at losing her husband of the last 45 years, Roquebrune is grateful that he passed peacefully and "without any fuss" as he wanted.
Please fill in your e-mail so we can share with you our top stories!