Magic Johnson's Son EJ Channels His Inner Queen with Long Black Hair for Halloween — Photos Here
Magic Johnson's son EJ Johnson reawakened the "Queen of the Damned" with his Halloween outfit. He rocked long black hair to complete his stunning look. 
EJ Johnson, the son of Magic Johnson and Cookie Johnson, stole the show with his Halloween costume as he completed a total makeover to bring about his stunning look.
The 28-year-old shared pictures on his Instagram page, revealing his eyecatching "Queen of the Damned" outfit, complete with gold jewelry.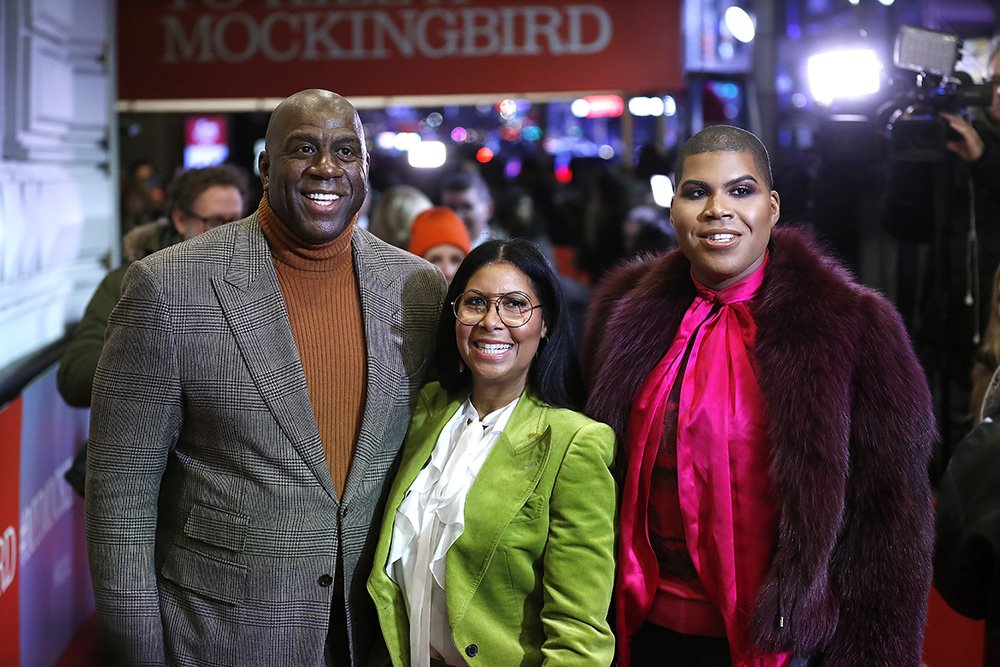 EJ also rocked long black hair and a tiara to complete his stylish appearance. In the first snapshot, he posed behind a burning fireplace, with his hands in akimbo. 
In the second snap, EJ sat on a pavement surrounding the fireplace, looking into it and saying some words as he did. The rest of the pictures were much similar to the second, with EJ looking as though he was conjuring spells. He captioned the post: 
"Awakened is the queen of the damned #teamthis."
Besides his stunning outfit, EJ's hairdo was also impressive, and he took his fans on a journey of the hair making process with two pictures on his Instagram Story. 
One picture showed the first phase of the process, revealing EJ seated at the salon. A second photo showed the second phase when his new hairdo was completed. 
Magic advised parents of LGBTQ kids to show support for their children and love them no matter who they are or what they decide to do
EJ celebrated his 28th birthday in June, and his famous father took the time to share a sweet post in his honor on Instagram. Magic shared a picture of himself and EJ on a boat. 
In the caption to the post, the basketball legend wished his amazing son a happy birthday, adding that he loved how the latter touched the world. Magic also advised EJ to continue to let his light shine.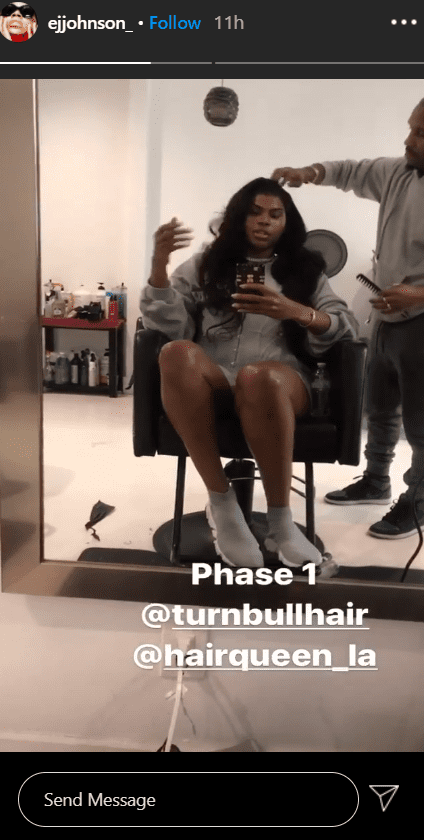 EJ came out to his parents as gay when he was a teenager. His mom, Cookie Johnson, revealed details of that moment, saying she noticed her son was different when he was three years old, and as he grew older, she had a discussion with him about it. 
However, it was tough for Magic to take in, with Cookie saying the former basketballer let all his feelings out. However, Magic later told his son that although he needed time to get used to him being gay, they would get through things together.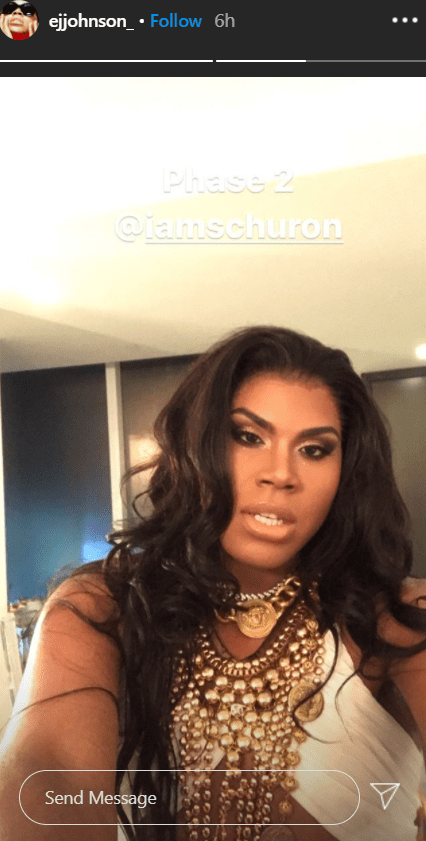 During a chat with Ellen DeGeneres on her show, Magic advised parents of LGBTQ kids to show support for their children and love them no matter who they are or what they decide to do. He added that he and Cookie were happy for EJ when he came out, and they continued to love him. 
Coming out as gay to his parents is one of the challenges EJ has faced in his life.  Another of those challenges was losing 180 pounds, which he successfully did in 2015, showing off his impressive weight loss at New York Fashion Week.
He has come through all of those challenges like a champion and is never shy to be himself, taking every opportunity he has to do so. An example of that came in February when he flaunted his legs in a black mini skirt at a film screening. 
Like others that have preceded it, EJ's Halloween post shows he is not shy about his identity, and knowing he has the love and support of his parents and loved ones means he has nothing to worry about.