Rebel Wilson Looks Terribly Gorgeous as She Celebrates Her 1st Halloween with Beau Jacob Busch
Rebel Wilson is looking amazing, and she showed off her curves this Halloween alongside her handsome millionaire boyfriend who happens to be 11 years her junior.
Rebel Wilson celebrated Halloween in style this year, alongside hunky Jacob Busch, the gorgeous Anheuser-Busch heir whose family is reported to be worth over $13 billion.
Wilson shared several snaps on Instagram showing off her outfit, and her to-die-for beau, both made up to resemble the traditional skulls of the Day of the Dead celebration.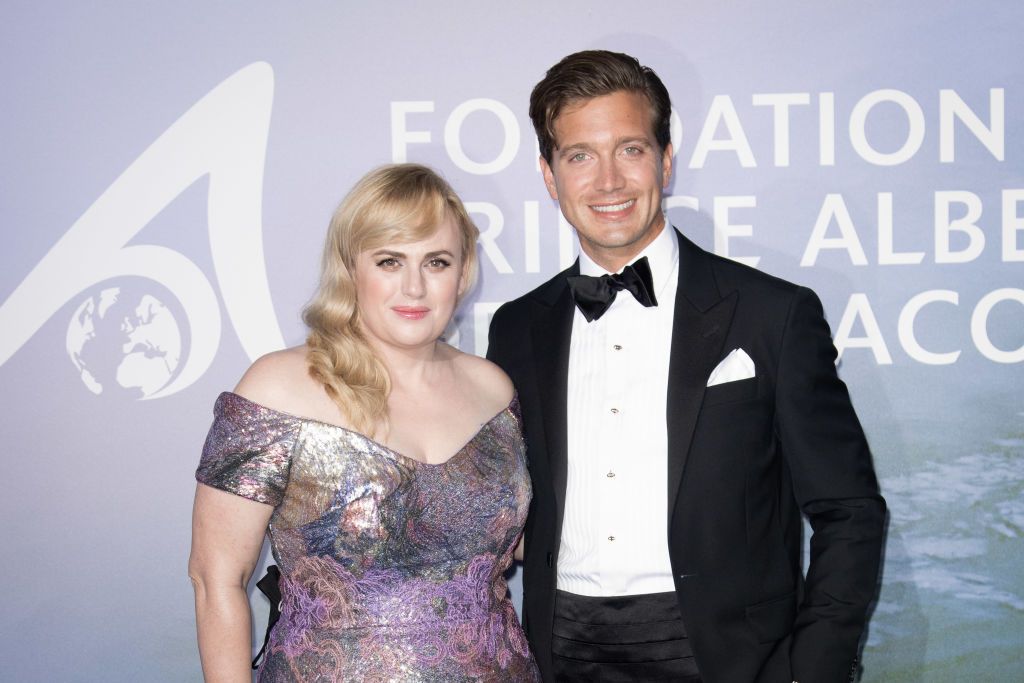 HOT HALLOWEEN
Wilson shared snaps from her Halloween celebration for which she wore an elegant black cocktail dress with a sheer tulle bodice and the aforementioned face paint, and Busch wore a tuxedo shirt, suspenders, and an untied bowtie slung casually around his neck.
The party the duo attended was apparently hosted by fellow Australian, Academy Award nominee, Margot Robbie. Robbie is tagged on one of the posts and Wilson and Busch can be seen alongside other guests.
In another Halloween post, Wilson can be seen dressed in a black and silver leotard alongside friends Marissa Montgomery, Meredith Richardson, and her sister Annachi Wilson.
The four ladies were depicted menacing a piñata shaped like the Coronavirus, and Richardson, who is a stunt woman, showed off some seriously cool moves. Wilson titled herself Rona, the Warrior Princess.
The 40-year-old "Isn't It Romantic" star has revealed that she is only 15 lb away from her target weight
THE OFFICIAL BOYFRIEND
Wilson and Busch have only recently come out as a serious couple since September 2020 when they attended the Monte-Carlo Gala for Planetary Health, and were introduced to Prince Albert Grimaldi.
The two started dating sometime in 2019, and throughout 2020, which Wilson has designated as her "health year," their relationship has deepened. Busch appears to be 100% supportive of Wilson's fight to get healthy and even exercises with her.
Wilson has lost an incredible amount of weight and is looking absolutely stunning. The 40-year-old "Isn't It Romantic" star has revealed that she is only 15 lb away from her target weight.
In October, Wilson and Busch slipped away together for a tropical getaway in Cabo San Lucas in Mexico and the actress shared some snaps on Instagram of their PDA on the beach.
It looks like Busch, who is 29 might be a keeper. According to Wilson's friends, he adores her and pampers the actress. He's also wealthy in his own right, apart from his family fortune, and founded his own brewery. Let's hope for a New Year's proposal from Mr. Busch.