Mariah Carey Is Done with Halloween, Says It's Time for Christmas in a Holiday-Themed Video
Mariah Carey excited fans with a holiday-themed video on Instagram announcing that it's time for Christmas. The clip, which was posted a day after Halloween, showed the singer in a cute pajama set.
The Queen of the holidays, Mariah Carey, has spoken, and it is officially the best time of the year— Christmas! A day after Halloween, Carey took over the internet with a lovely video announcing that it was time for the year of the end holiday.
The captivating clip began with a scary ghoul opening the front door in a bid to spook the five-time Grammy Award winner. The creature got to another cobweb laced entrance and turned the knob to reveal a thrilled Carey in a well-decorated room.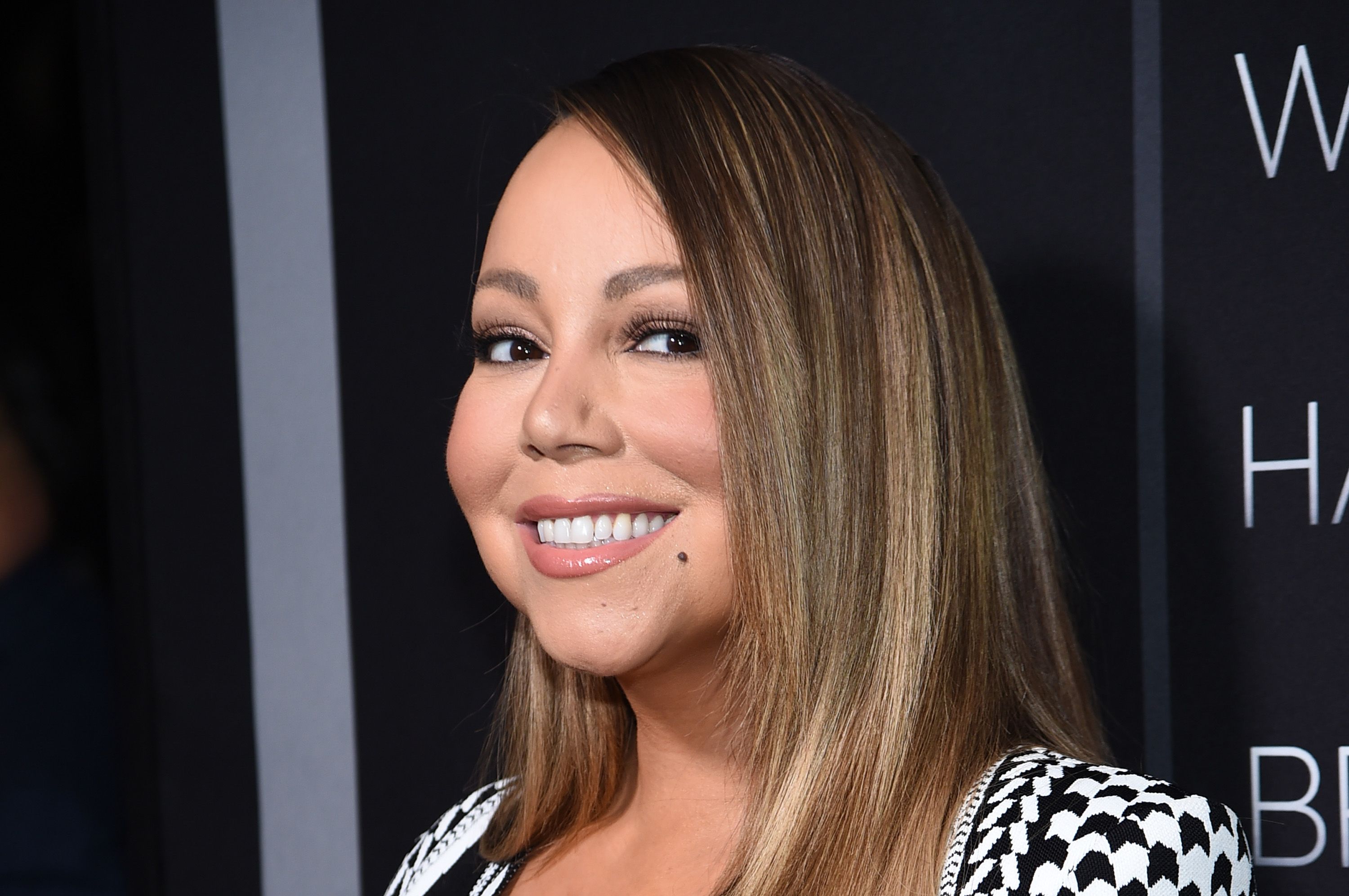 Carey looked gorgeous in a custom pajama onesie with cartoon prints of her face with a white sparkling Christmas tree behind her and two cute dogs sitting beside.  With a huge smile on her face, the 50-year-old looked down at her watch before excitedly saying, "it's time."
Asides from preparing for the holiday special, Carey has spent most of the quarantine with her twin kids, Monroe and Moroccan.
She then cheered and left the room, after which the screen showed a message that read, "It's Time! (But let's get through Thanksgiving first.)" The post, which was captioned, "guess what?" garnered several reactions from fans who expressed their joy at the upcoming holiday and said they couldn't wait for what she had in store.
Last year, the singer followed the same pattern of posting a video on Instagram a day after Halloween to announce the winter holiday's arrival. The holiday-themed video comes about a month after Carey teased fans about a possible collaboration with two renowned singers.
October 9, 2020
The "All I Want For Christmas" crooner shared a cryptic photo of three director chairs labeled with initials. In the middle was a chair with her intials, MC, while a chair with AG and JH flanked her chair by the side.
Fans speculated that the initials stood for Ariana Grande and Jennifer Hudson, but neither of them nor Carey confirmed that. In August, "The Meaning of Mariah Carey" author made headlines when it was announced that she would partner with Apple TV+ for a holiday special titled "Mariah Carey's Magical Christmas Special."
The production would reportedly be a mixture of music, animation, and dancing, to tell a unifying heartwarming story that promises to feature special guests. According to reports, the prospect of Grande and Carey collaborating thrills fans as the younger star has often been compared to the "We Belong Together" singer.
Asides from preparing for the holiday special, Carey has spent most of the quarantine with her twin kids, Monroe and Moroccan. Speaking about the experience during an interview with The Guardian, she said:  
"Honestly, I don't miss anyone outside, so I don't care about lockdown. But it's difficult for the kids because they're used to three-times-a-year Disney World moments and stuff like that."
She also spoke about her traumatic childhood, which she detailed in her memoir. The mother-of-two recalled being neglected when her parents split and how her older siblings treated her poorly.