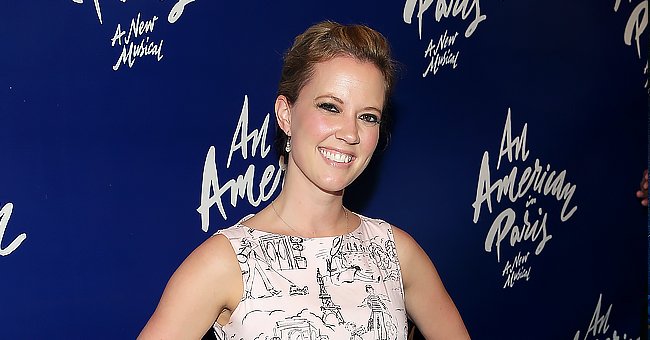 Getty Images
Patti Murin Opens up about 3-Month-Old Daughter's Open-Heart Surgery in an Emotional Instagram Post

Patti Murin, who had a recurring role as Dr. Nina Shore in the hit TV series "Chicago Med" from 2016 to 2019, took to Instagram to share about her baby girl Cecily Philips's open-heart surgery.
On October 30, Patti Murin disclosed to her more than 88,000 Instagram followers that her daughter Cecily Philips underwent surgery at only 10 months old.
As shown in the photo shared by Murin, Cecily was dressed as Captain Marvel for her first Halloween because for Murin, Cecily is a "real life, true superhero."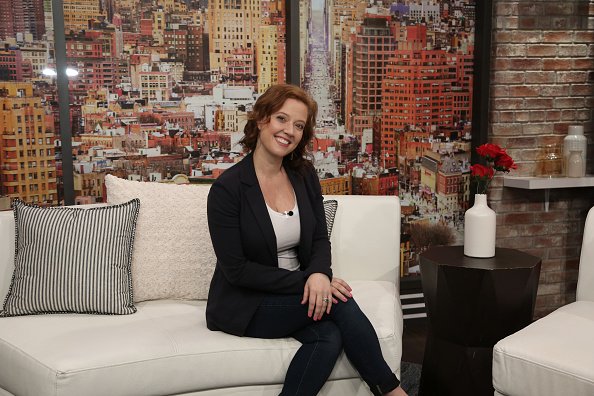 Patti Murin at PeopleTV Studios on March 3, 2020 in New York, United States. | Photo: Getty Images
THE HOLE IN HER HEART NEVER CLOSED
The adorable baby, now three months old, was born with a hole in her heart, and according to Murin, her daughter had open-heart surgery to repair the hole.
Murin, who starred as Princess Anna in "Frozen," the musical, clarified that numerous infants are brought into the world with the condition, but the hole closes on its own most of the time.
Sadly, the hole never closed for her daughter. Murin and her husband Colin Donnell, whom she married in 2015, had known about Cecily's condition for quite a while.
MOST HEROIC PERSON
The couple first found out about their daughter's condition when the actress was 22 weeks pregnant. Although Murin and Donnell had time to prepare for what might happen to their daughter, the star said it was still hard for them.
According to Murin, Cecily is doing very well. The actress called her baby the most heroic person she has ever known. When Cecily gets older, Murin said she would tell her daughter the stories about her bravery.
It was not the couple's first attempt at expanding their family.
SHE WILL CHANGE THE WORLD
Murin gave birth to Cecily in July. She and her husband previously told PEOPLE that they "are absolutely head over heels in love" with their bundle of joy.
Murin added that parenthood is the most wonderful thing that has ever happened to them. The actress added that Cecily will change the world.
Murin was playing Princess Anna in the Broadway stage adaptation of the award-winning musical "Frozen" when she first learned that she was expecting a child.
At the time, Murin and Donnell shared in an interview that they were excited about the happy news. It was not the couple's first attempt at expanding their family.
Three years earlier, Murin and Donnell learned she was pregnant while the entertainer was trying out for "Frozen." Unfortunately, Murin had a miscarriage at about two months.
Back in April, the Daily Mail reported that the celebrated actress revealed she probably had novel coronavirus disease but that she could not get tested.
The star came to the conclusion after listing out several COVID-19 symptoms. Nonetheless, Murin said that she could not get tested except if she began experiencing difficulty breathing.
Murin, who started her career in regional theater, then assured her avid fans that her pregnancy was working out positively and she had been healthy all through the process.
Please fill in your e-mail so we can share with you our top stories!