L&HH Star Apryl Jones and Omarion's Kids Cuddle up in Cute Halloween Costumes — See the Photo
"Love & Hip Hop" star Apryl Jones and rapper Omarion's adorable children all went cuddly with each other during Halloween. See how cute they were in their costumes.
Reality star Apryl Jones and ex-boyfriend Omarion's two children, Megaa and A'mei embodied the Halloween spirit as they dressed up for the spooky occasion. Jones could not help but adore her children's costumes.
She took to Instagram to share with her fans how her children celebrated Halloween. Just like any other family, the Jones household went for a trick-or-treat session around their neighborhood.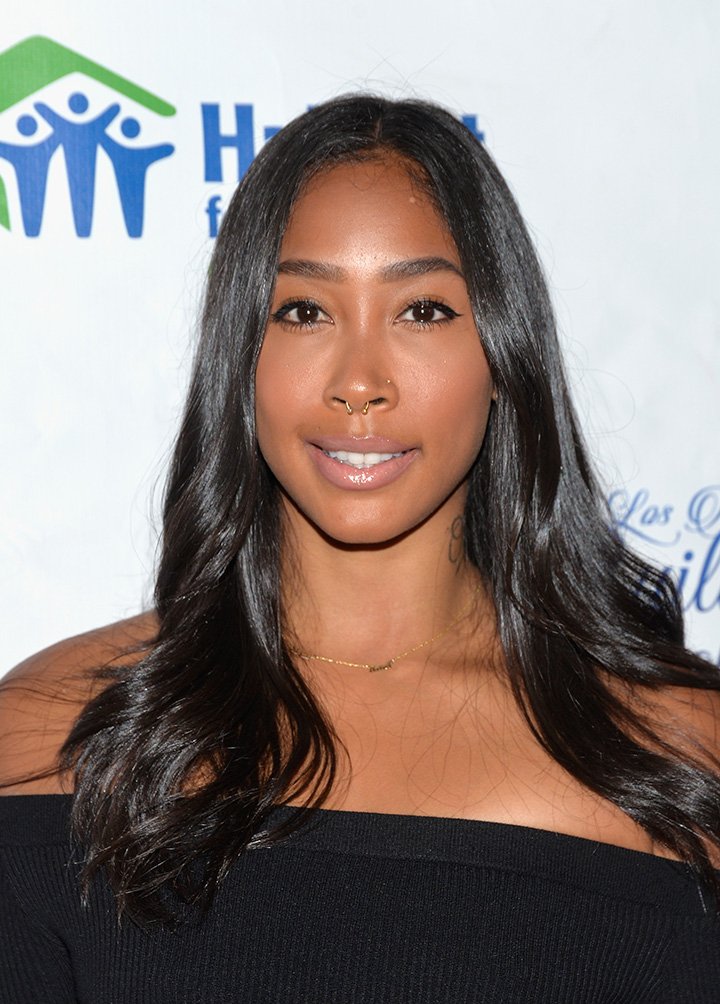 CUTE SIBLING BOND ON HALLOWEEN
Before her children went out of the house to do the annual Halloween activity, Jones took a snap of them in their adorable costumes by the main door as they shared a sweet embrace.
Six-year-old Megaa, who recently had his first haircut, was wearing a Batman-inspired costume. He donned a Bat-printed sweatshirt and black pants while holding a green pumpkin-shaped bucket.
For her part, four-year-old A'mei was dressed in a long-sleeved orange shirt and printed sweatpants. She topped her look with a sheer black skirt while carrying her pink pumpkin container. 
Many fans took to the comment section to adore the reality star's cute children, who seemed excited to collect various sweet treats around the neighborhood. 
One fan guessed the children's Halloween costume and wrote that A'mei was a pumpkin princess while Megaa was a batboy, a cute sister-brother outfit. Another fan, amused by the sibling's sweetness, wrote:
"They're too Cute ?."
HER TERRIBLE YEAR
Jones and Omarion continue to take turns in raising their children in a unique set-up, but the reality star earlier said that the 35-year-old rapper abandoned her in 2016, adding that she was in a "terrible space."
She alleged that he left without an explanation and she was forced to live on her own means. She also revealed that Omarion's mother was "nasty" while they were in a relationship.
It was also revealed that Omarion's frequent traveling took a toll on Jones.
HARD TIMES AND SACRIFICES
For his part, Omarion opened up in a 2015 interview that he was juggling fatherhood and career. He also dwelled on the thought of "taking some sacrifices."
Later that year, the former couple skipped the season 2 reunion special of "Love & Hip Hop: Hollywood" until they both quit the show before the show's third season. In 2016, the couple called it quits.
It was also revealed that Omarion's frequent traveling took a toll on Jones. As the former couple tries to patch things up between them, many fans hope that they will remain good parents to their children.
While recovering from a turbulent past, Jones feels lucky that she is journeying through life alongside her two children. Without them, she said she would not be where she is now. 
She recently took to Instagram to share a picture of herself enjoying a sweet moment with her daughter. A'mei was playing with makeup, and fans could not help but notice her daughter's beautiful face.