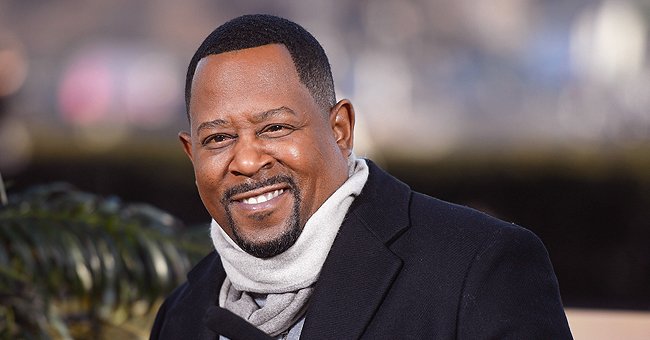 Getty Images
See Martin Lawrence's Daughters & Niece's Impersonations of the Characters from 'Girlfriends'

Martin Lawrence recently shared a post featuring his daughters and niece imitating characters from the "Girlfriends" show, and the ladies all looked incredibly gorgeous in their costumes.
Martin Lawrence is a father to three daughters, Iyanna, Jasmine, and Amara. Over the weekend, the actor proudly took to Instagram to give fans a glimpse of the trio's Halloween costumes.
Lawrence's post featured a clip of the siblings posing alongside their cousin Kylee. For their costume, the four girls impersonated the four main characters in the 2000 sitcom, "Girlfriends."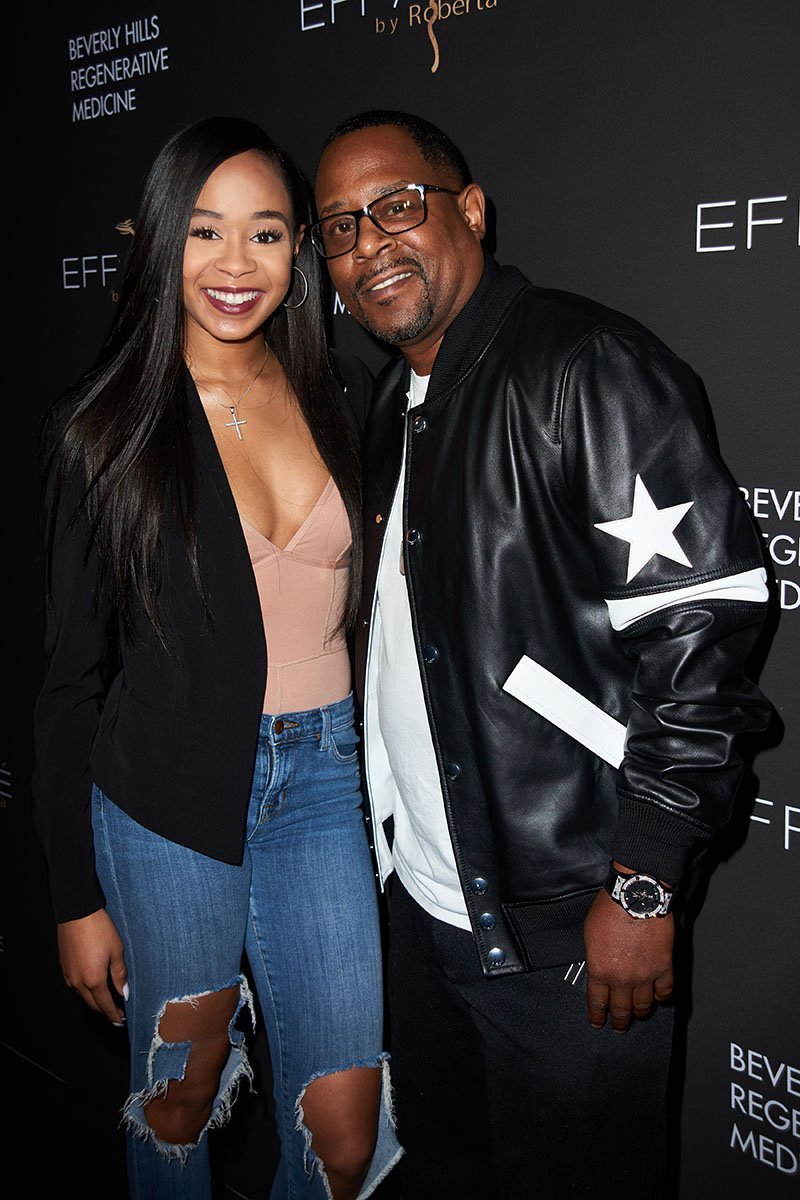 Martin Lawrence and his daughter Jasmine Paige at the grand opening of Roberta Moradfar's Efface Aesthetics at Efface By Roberta on December 12, 2019. | Photo: Getty Images
Iyanna, Jasmine, and Kylee donned white tank tops, which they paired with jeans. Though Amara also rocked a white tank top, she opted to pair hers with a colorful maxi skirt.
The four girls attempted to recreate the theme song video for "Girlfriends." In an attempt to do this, they strutted together as a group before individually taking turns to dance. Lawrence accompanied the clip with a caption that read:
"My baby girls and niece love Girlfriends! Check out their re-enactment of the theme song video. Lol, Love it."
The actor also included a Halloween caption to the post. Though he disabled comments, his post had garnered over fifty-eight thousand likes.
Lawrence's post also featured a picture of the four main characters from the show - Toni, Maya, Joan, and Lynn - rocking outfits similar to the ones his daughters and niece wore in the video.
Though Lawrence dotes on all of his kids, he particularly has a close relationship with Jasmine.
The last slide saw Iyanna, Jasmine, Amara, and Kylee imitating Toni, Maya, Joan, and Lynn's poses from the previous slide. In a separate post, Iyanna also shared the clip and photos that her father posted.
She accompanied it with a caption where she proudly explained that they were impersonating characters from "Girlfriends." She wrote:
"Dropped in to give y'all some Toni, Maya, Joan, and Lynn??‍♀️Happy Halloween✌?."
Though Lawrence's girls appear to have a close-knit relationship, the siblings do not share the same mother. The actor welcomed his oldest daughter, Jasmine, with Patricia Southhall in 1995.
In 2010, Lawrence tied the knot with Shamicka Gibbs, with whom he welcomed Iyanna and Amara. Although the actor has spent most of his life in the limelight, he once opened up about how he managed to instill good values in his kids.
Though Lawrence dotes on all of his kids, he particularly has a close relationship with Jasmine, who has grown up to be a beautiful young lady.
In the past, she has opened up about how much of a positive influence the actor has been on her and her sisters. On several occasions, she has also publicly gushed over their strong bond.
While Jasmine might love being Lawrence's daughter, the actor also enjoys being a father to his three baby girls, whom he once described as his world.
Please fill in your e-mail so we can share with you our top stories!