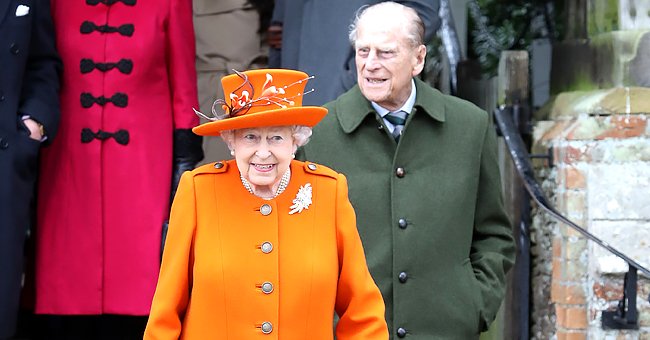 Getty Images
Queen Elizabeth & Prince Philip Will Reportedly Celebrate 73rd Anniversary during 2nd Lockdown

Queen Elizabeth II and Prince Philip are a couple of weeks away from their 73rd wedding anniversary, and they reportedly will celebrate the occasion during England's second lockdown.
Elizabeth and Philip are about to mark a huge milestone in their lives: their 73rd wedding anniversary. The couple tied the knot in 1947, and as Town and Country Magazine reported, the road to their wedding had some bumps.
Philip and Elizabeth started writing letters to each other shortly after he escorted her when she and her parents, King George VI and Queen Elizabeth I, toured the Royal Naval College.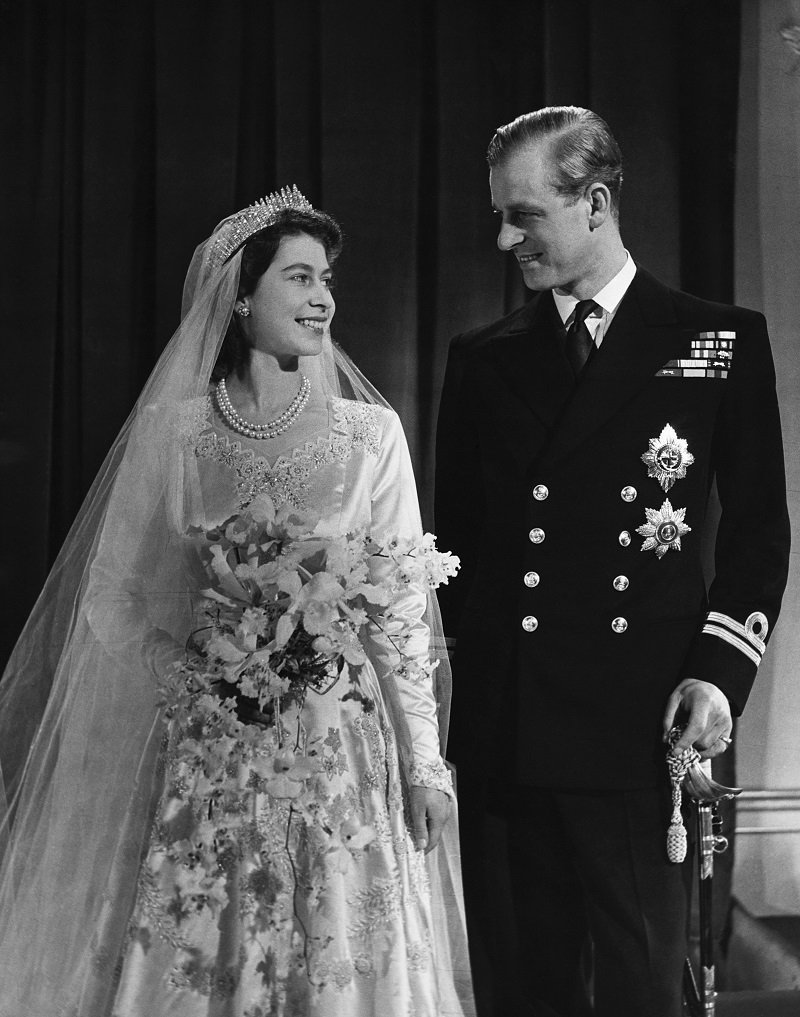 Queen Elizabeth II with her husband Phillip, Duke of Edinburgh, after their marriage. November 1947 | Photo: Getty Images
QUEEN ELIZABETH II AND PRINCE PHILIP'S LOVE STORY
Later, in 1946, Philip proposed to Elizabeth in Scotland, and she accepted. However, King George wanted them to wait until Elizabeth, who was 20 years old at the time, was a bit older to announce their engagement.
Apart from that, Philip had a sort of bad reputation. While nobody could question his good looks, some people considered that he was everything from "unpolished" and "arrogant" to "destitute" and "too German."
The fact that he was "too German" was especially problematic because England was just emerging from World War II.
To make matters worse, Philip's four sisters married German princes, three of whom joined the Nazi party. Elizabeth was determined to marry Philip, though.
Queen Elizabeth will step down and hand over the monarchy when she turns 95, [reportedly].
He proposed again in 1947 with an engagement ring made up of stones that were part of a tiara that belonged to his mother, Princess Alice of Battenberg.
On November 20, 1947, Elizabeth and Philip, who was named Duke of Edinburgh just before the wedding, tied the knot at Westminster Abbey.
QUEEN ELIZABETH II AND PRINCE PHILIP'S 73RD WEDDING ANNIVERSARY
Cut to the present day, and the couple is a few weeks away from celebrating their 73rd wedding anniversary. In October 2020, Elizabeth returned to Windsor Castle to continue with her royal duties after spending months with Philip at Sandringham.
The Duke of Edinburgh stayed at Sandringham for a while. The couple returned to Windsor Castle together ahead of England's second national lockdown, though, where they are very likely to spend their upcoming wedding anniversary.
Last year, they spent their anniversary apart as Queen Elizabeth II had to go to London for official duties. In contrast, Philip, who retired from royal duties in August 2017, stayed in Windsor.
Speaking of retirement, royal commentator Robert Johnson made headlines in October 2020 after claiming that Queen Elizabeth will step down and hand over the monarchy when she turns 95 (April 21, 2021). Only time will tell if Robert Johnson was right.
Please fill in your e-mail so we can share with you our top stories!