Robin Roberts Impresses Fans Flaunting Toned Arms in a Photo Wearing Her Halloween Costume
Television personality Robin Roberts is getting all the love and wonderful comments from her fans after seeing a picture of her in her Halloween costume that showed off her arms.
Fans always have something wonderful to say about their celebrity favorites, and "Good Morning America" host Robin Roberts is receiving great accolades from her fans after she showed off her Halloween costume.
In a post made on Instagram, Roberts shared a picture of herself getting fitted in her Wonder Woman costume, and the image sparked reactions from her fans.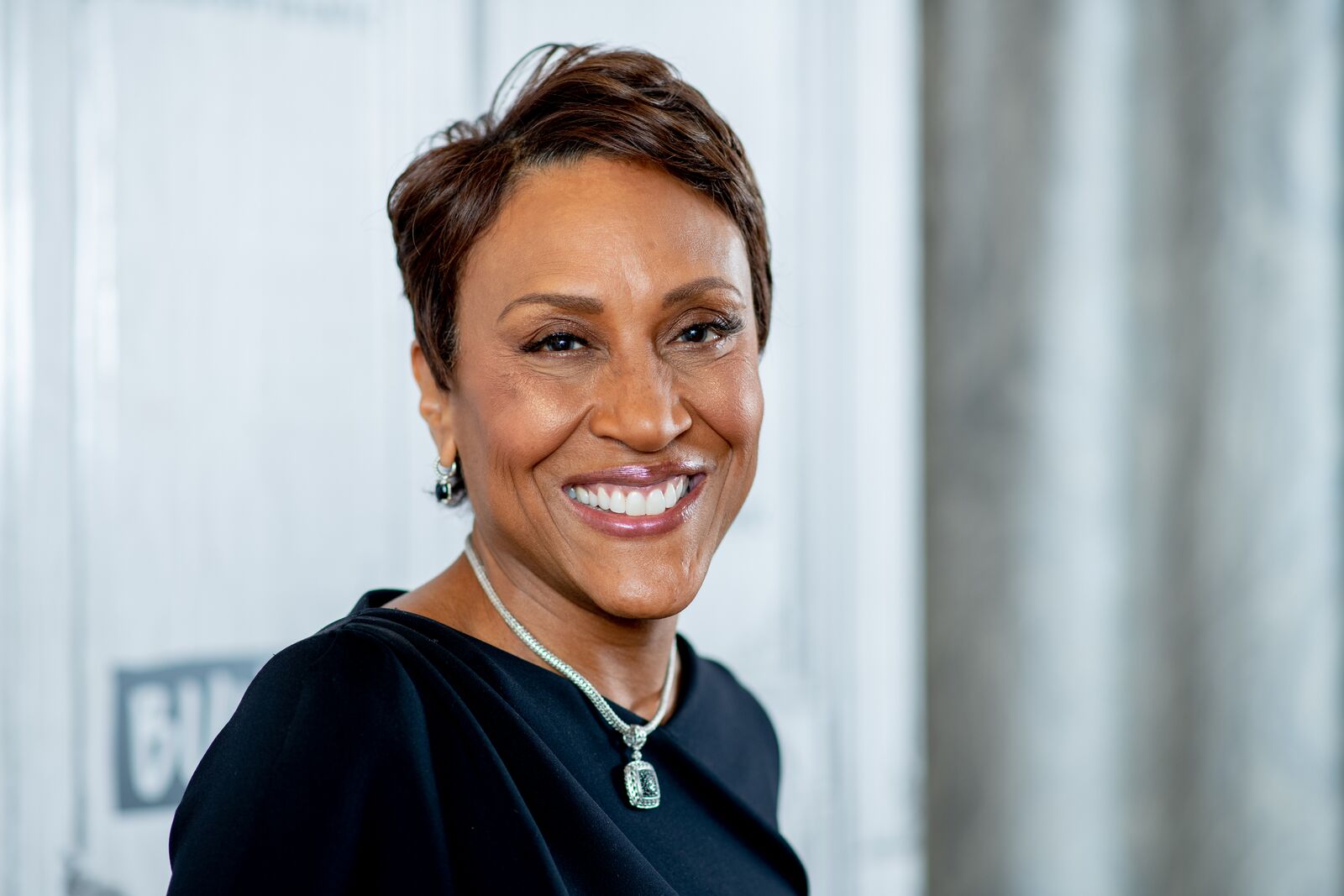 The image showed Roberts flexing her arm muscles with a massive grin on her face as she stared at the camera. With her hand shields in place, her beautiful arms were the center of attraction. Captioning the image, she wrote:
"May not be quite the same this year, but glad to have fun, WONDER-ful memories like this one!?This, too, shall pass. Wishing all a safe and very #happyhalloween."
Following her post were lots of comments from fans and lovers who had nothing but admiration for Roberts. Some fans expressed that she looked beautiful in the outfit, while some could not get over how fit she looked.
Someone complimented her, saying: "Wow, what beautifully shaped arms, impressive! ❤." There were also comments from other fans, and most of them were appreciative of how fit Roberts looked despite the health battles she had to overcome a few years back.
Roberts has admitted that through all the down times she has felt, one person has been her support.

While Roberts has always maintained a healthy lifestyle over the years, there was a time when the former college athlete was diagnosed with breast cancer. 
Although she did not want to reveal her diagnosis at the time, she opened up about it to create awareness that healthy people could also have cancer.

Following her ordeal with breast cancer, Roberts also had to battle a rare form of bone marrow disease called MDS, which resulted in her getting a bone marrow transplant. 
While these periods were trying times in her life, Roberts was able to bounce back, and ever since, she has adjusted her lifestyle accordingly to include more healthy habits than she was used to.
Roberts has admitted that through all the down times she has felt, one person has been her support, and that is her longtime partner and girlfriend Amber Laign. The pair has been together for well over a decade and are often appreciative of each other's efforts, no matter how small.
Through it all, Roberts continually proves that one can have it all, from a stable career to a lasting and loving relationship, and she never fails to express her gratitude for the good things life has offered her.