'Today' Co-host Willie Geist Runs a Half-Marathon to Help Raise Money for Parkinson's Disease

The "Sunday Today with Willie Geist" anchor trained for months to help this honorable cause, and he wouldn't let the novel coronavirus change his plans, and now he can look back and be proud of his efforts.
45-year-old journalist and media personality Willie Geist had a very emotional and personal reason to run the New York City Marathon this year, and while it was canceled months ago due to the COVID-19 pandemic, his commitment didn't go anywhere.
Willie's father is the 75-year-old famous, retired journalist Bill Geist, who has lived with Parkinson's disease for decades, even though he made his diagnosis public relatively recent, in 2012.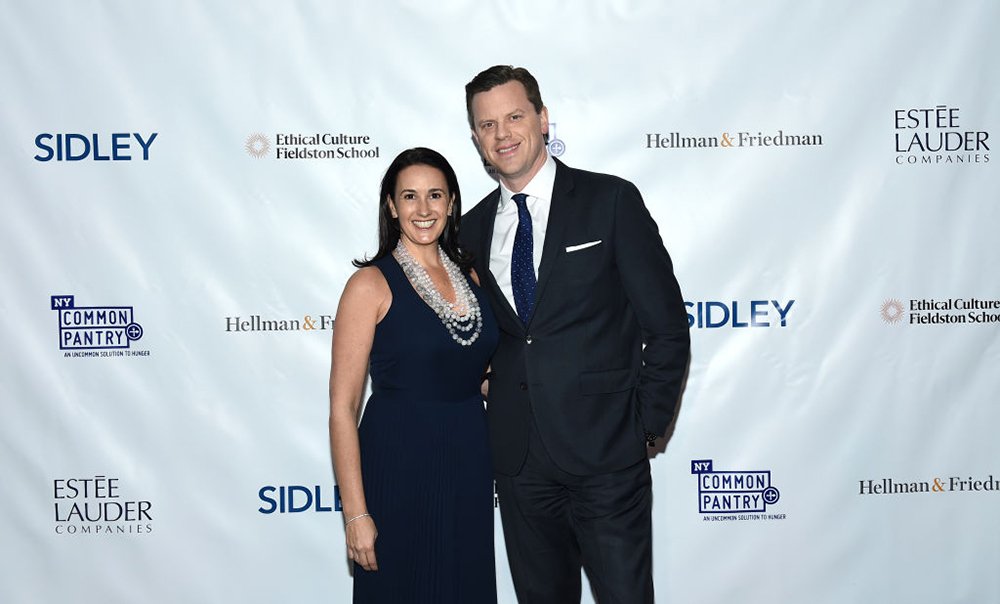 Christina and Willie Geist attending New York Common Pantry's 11th Annual Fill The Bag Benefit At The Ziegfeld Ballroom in New York City, in May 2019. I Image: Getty Images.
This is the motivation for Willie to use his platform and his body to raise both awareness and funds for Parkinson's research, inspired not only by his father but also by the likes of actor and advocate Michael J. Fox.
As Willie has been sharing all through his training to run a half-marathon this November, he is doing this for his father and Fox in mind, and as he set out to run the distance on his own, he took to Instagram once again to share that he was ready, and to invite others to support the cause.
On November 1, 2020, Willie shared a selfie taken at his start point, with a pedestrian paved road in a field as a background. Willie wore the "Team Fox" T-shirt and held his fist up as an expression of support for the Parkinson's cause, writing:
"HERE WE GO! Half marathon for @MichaelJFoxOrg Parkinson's Research. Look what you made me do, Dad and @RealMikeJFox. About to run PD into the ground."
A LOVELY SURPRISE
Willie wasn't alone in his commitment to this important cause, and after months of training, his wife Christina and their 11-year-old son George, accompanied him on their bicycles all the way to the finish line, when a big surprise awaited the "Today" co-host.
As Willie later revealed in social media, his father Bill was there to welcome him at the finish line, something that really touched him, since, as he shared in an Instagram post's caption, Bill was always in his mind as he kept running and hoped to make his best time.
The caption accompanied a slideshow of images that starts with a picture of Willie next to Bill, with the father and son donning smiles and look considerably alike, even though Bill wears a white mustache.
"He was in my mind, pushing me through the cold and the rain to a personal best time and then... there he was!" Willie wrote about his father, with whom he has a very close and loving relationship.
CLOSE TO HIS FATHER
In 2014, a couple of years since Bill made his Parkinson's diagnosis public, Willie and Bill released what was the former's fourth book, titled "Good Talk, Dad: The Birds and the Bees… and Other Conversations We Forgot to Have," and it gave them the opportunity to spend a great time together for the book tour.
The process of writing the book was also a special time for the father and son, since they went through all kinds of memories from fatherhood to sports, all seen with the lens of Willie's signature humor.
Please fill in your e-mail so we can share with you our top stories!