Rev Run's Son Jojo and His Daughter Melt Hearts in Adorable Photos Dressed in 'Trolls' Costumes
Rev Run's son, Jojo Simmons, recently shared a heart-melting picture with his adorable four-year-old daughter, Mia Kaylee Simmons, in a "Trolls" costume during Halloween.
Most people celebrate Halloween in spooky costumes. As for "Run's House" star Jojo Simmons, he made the event cute while celebrating with his daughter, Mia Kaylee Simmons, whom he shares with his wife, Tanice Amira.
Feeling the Halloween spirit, the event itself became a perfect excuse for Jojo to bond with Mia. The 31-year-old reality star took to Instagram to share cute pictures of himself with his little daughter.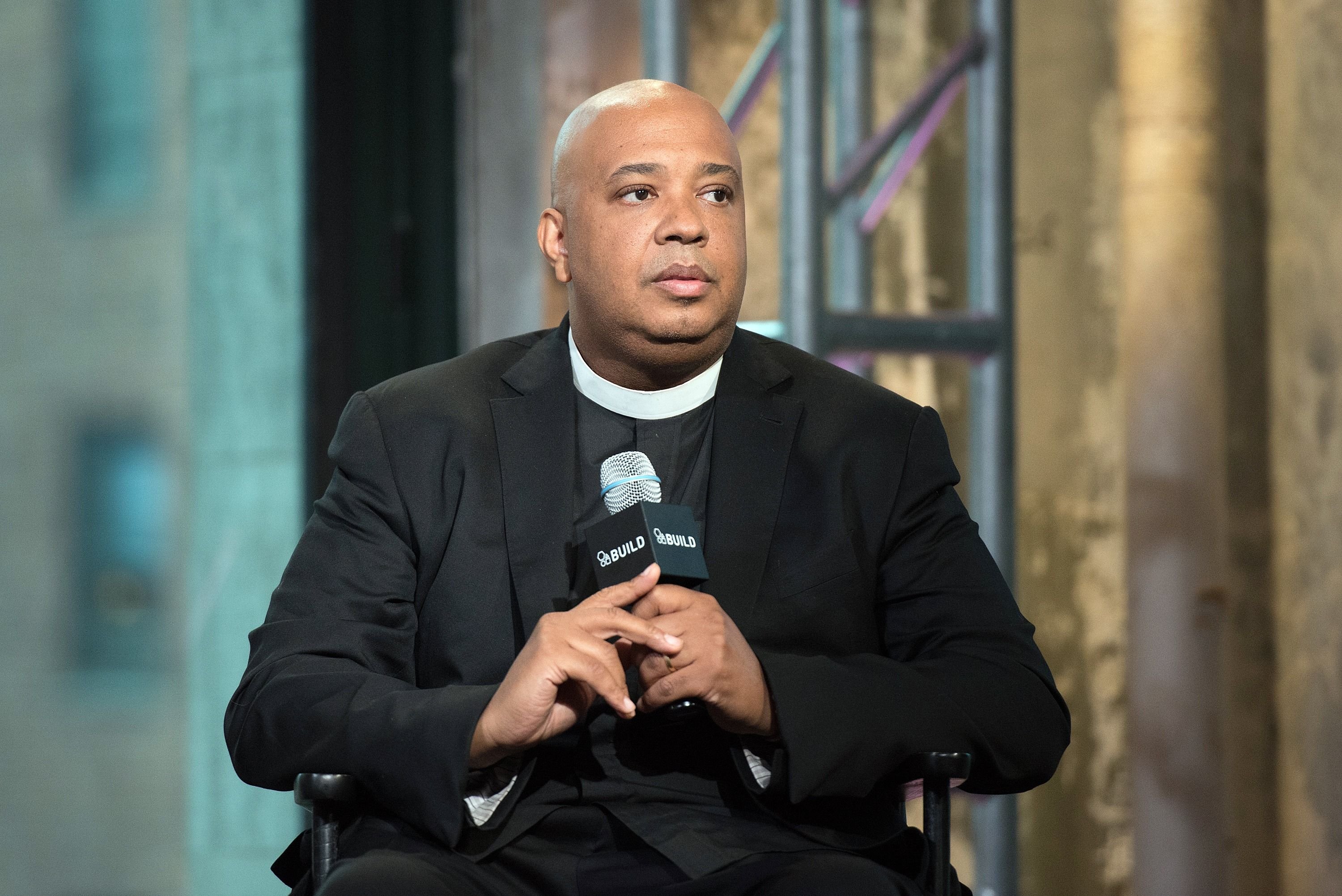 STRONG FATHER-DAUGHTER BOND
The son of iconic rapper Rev Run was dressed as Branch, a blue Troll character in the 2016 animated movie "Trolls." He was wearing a blue turtleneck topped with a faded green sleeveless jacket.
The doting father also sported a blue wig, a brown pair of cargo pants, and dark brown sneakers. Meanwhile, his adorable daughter portrayed Poppy, the protagonist of the movie and Branch's friend.
Mia was all smiles as she dressed up in a shiny blue dress with floral patterns at the bottom. The charming little girl was in character as she donned a bright pink wig with a floral headband.
Jojo appeared to be game with his daughter's wishes for this year's Halloween ensemble. The two shared many fun times in front of the camera as they posed at different angles by the balcony.  He wrote:
"The trolls, they loved nothing more than to sing, dance, & hug. #HappyHalloween #Popi #Branch [sic]."
Many fans took to the comment section to express their admiration for the father-daughter bond, while some commented with hearts emojis. Others praised Jojo for doing fatherhood the right way.
A CHANGED MAN
Jojo has come a long way since his past brushes with the law. The loving father shared that Mia became the sole reason why he became a changed man.
The entrepreneur, who tied the knot with Amira in October 2019, added that Mia helped him focus on the things that matter most in his life. 
As a father figure himself, Jojo has been helping Angela in taking care of Sutton.
A HELPFUL BROTHER TO ANGELA
Aside from being a dedicated father, Jojo is also a loving brother to Angela Simmons. His sibling's ex-fiancé, Sutton Tennyson, the father of her son Sutton, Jr., died after he was shot and killed in Atlanta in November 2018.
Jojo knew how painful it was for Angela to lose the father of her child. The whole Simmons family makes sure that the four-year-old boy will grow up with many father figures surrounding him.
As a father figure himself, Jojo has been helping Angela in taking care of Sutton. He is always around to do whatever he can to fill the boy's life with love amid his father's absence.
As she moves on from her former fiancé's death, Angela is slowly picking up the pieces of her life. She recently found love through 33-year-old boxer Daniel Jacobs.
Jacobs is not only a rising star winning several titles in the boxing world. He was also dubbed as the "Miracle Man" after he miraculously recovered from a rare bone disease that left him paralyzed in the past.