See What Happened to Dwayne Johnson's 'Lion King' Outfit That He Was Supposed Wear on Halloween
The "Baywatch" star made a little mistake when he picked up his costume for the latest Halloween celebration, but he saved the day thanks to his honesty and his sense of humor.
48-year-old retired professional wrestler and actor Dwayne "The Rock" Johnson had an inconvenience with his chosen costume for this year's Halloween, but it didn't keep him from making it to the list of the best 2020 celebrity Halloween costumes.
As Johnson opened up about in a recent social media post, his plans of dressing up as the wise Mufasa from Disney's "The Lion King," didn't quite come to a realization, because the star just couldn't fit into it.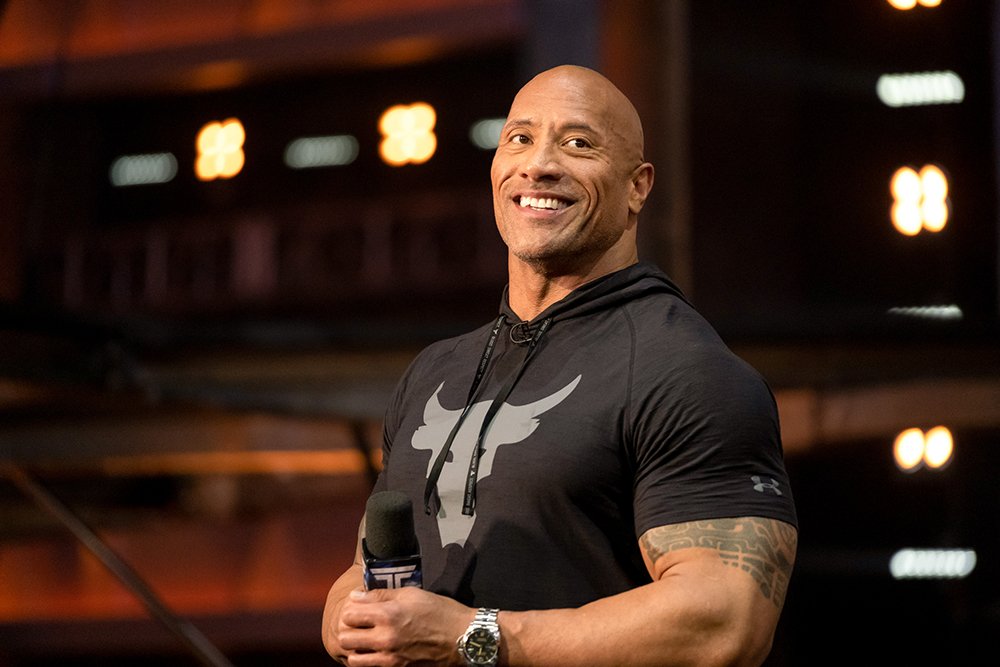 On November 1, 2020, Johnson took to his Instagram feed to share an image of himself wearing just the headpiece of his Mufasa costume, putting the fake lion's mane halfway through his face, leaving his mouth covered.
In the snapshot, Johnson posed wearing regular sporty clothes in addition to the headpiece, with a black sleeveless top that left his muscled, tattooed arms exposed as he held a basket for candies up in his left hand.
"Yup, if 2020 was a Halloween costume, this would be it," Johnson wrote in the post's caption, making a reference to the unprecedented health crisis that the planet has experienced in the last eight months.
But despite the wardrobe malfunction, Johnson admitted that he had "a great quarantine Halloween" with his children, and he hoped that his fans and followers also enjoyed theirs.
Johnson's honesty regarding his failed costume and how silly he looked with the ill-fitting lion's mane won the hearts of many of the star's devoted fans, with the post receiving more than 4 million likes in the first two days.
A FAMILY MAN
Despite his tough look and his wrestling past, Johnson is actually a loving family man who treasures his home life and his family above anything else, and he recently reminded us all about it when celebrating the birthdays of the most important women in his life.
First, on September 9, Johnson took to his Instagram feed to make a post in celebration of his wife of one year Lauren Hashian, sharing a picture of himself next to her with the two wearing black facemask as they point to one another.
"HAPPIEST OF BIRTHDAYS to my one of a kind woman," Johnson wrote in the commemorative post's caption, recognizing her as the force that keeps them both running and expressing his gratitude for having him in his life.
Then came the turn for Johnson's mother Aya, also known as "Mama Rock," who turned 72 years old on October 26, and her famous son was there to make sure that she had the love and attention that she deserves.
On that day, Johnson shared a clip on Instagram that pictured him bringing two birthday cakes to the kitchen table as his mother sat with Johnson's two daughters in festive spirits, with little Jazzy mischievously blowing out the candles.
"She's a survivor so every single day, she lives life to the fullest and is a shining beacon of love, joy, and kindness," Johnson wrote in the post's long and heartfelt caption, showing his sensitive side.