Engagement Ring Slips from Guy's Hands into an Abyss — Watch Viral Video Showing Awkward Moment
A video showing the moment an engagement ring fell off a guy's hand into a flowing stream as he was about to pop the question to his girlfriend has gone viral. 
What was supposed to be a sweet and beautiful moment for a couple turned into one of awkwardness after an engagement ring fell off a man's hand and into the abyss as he was about to propose to his girlfriend. 
A video that captured the hilarious moment has gone viral on TikTok, with over 3.7 million people liking it, and more than 19,000 people commenting.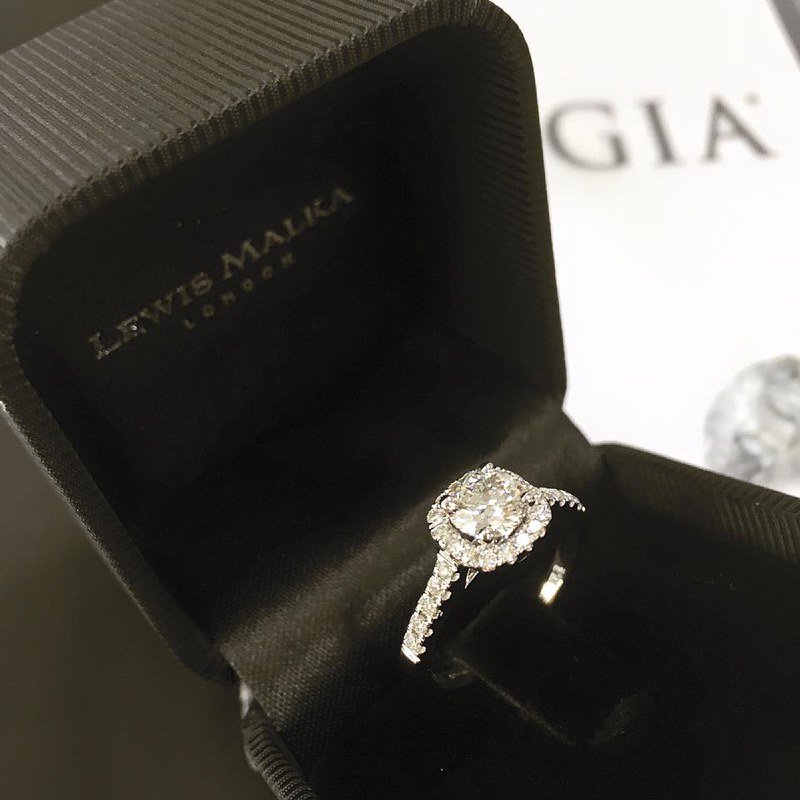 In the video, a man and his girlfriend were standing on a platform overlooking a flowing stream and opposite a hill. The man held the engagement ring case in his hand and said some words to his girlfriend. 
Just as he was about to open the case and bring out the ring, it slipped out of his hand and fell into the stream. The video paused at that moment to show the beautiful falling ring.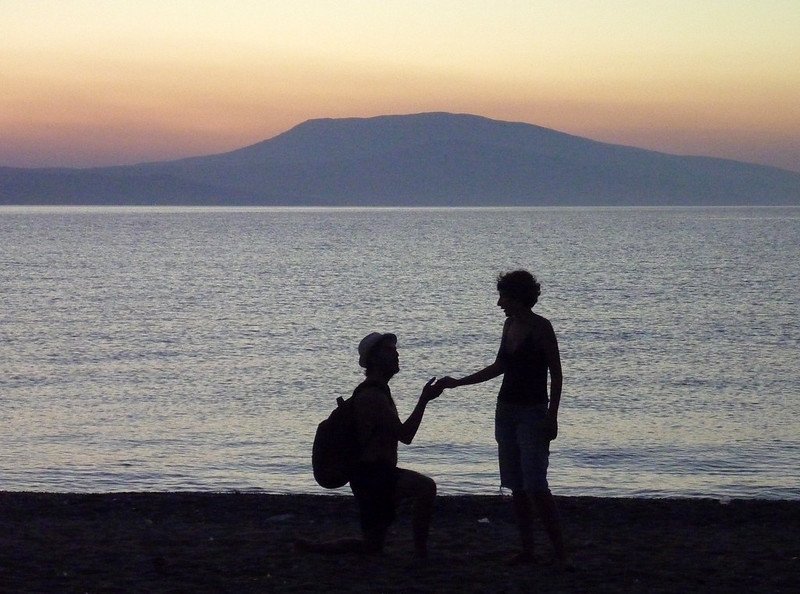 To drive home the mishap, Capone's song, "Oh No," played in the video's background. The footage also showed the man's face as he tried to contain his shock with a smile. 
On the other hand, his girlfriend could not hide her disbelief. She covered her mouth with her hands, shocked at what had just happened before her eyes. 
A treasure hunter, Karen "Kazz" Preston, found the ring buried in the beach sands with her metal detector and was able to return it to the owner.
The viral video is one of the many engagement and wedding ring tales that have pervaded social media and online publications in recent times. 
In October, a 58-year-old man won a $38,800 payout from jewelers after a rare yellow diamond center stone of a ring he gifted his partner for Christmas fell out and got missing. 
The man's partner noticed the ring was missing in 2018 and searched for it for hours. The man, Mark Hare, sued the jewelers he got the ring from, claiming the diamond got missing after one of the claws holding it snapped off. 
Boyfriend wins £30,000 payout from jewellers after diamond fell out of partner's ring at Victoria station https://t.co/J4dLFjAJ7G

— Daily Mail U.K. (@DailyMailUK) October 19, 2020
He won the case with the judge awarding him $37,800, which was the actual amount he bought the ring for, and an extra $1,000 as interest. 
Also, in October, a metal detector reunited a wife to her husband's lost wedding ring, which he lost at a Gold Coast beach in Australia during a family outing.
A treasure hunter, Karen "Kazz" Preston, found the ring buried in the beach sands with her metal detector and was able to return it to the owner with luck and with the help of social media. 
A man thought his wedding ring was lost forever after it fell off while swimming at the Gold Coast's Burleigh Beach. #9Today https://t.co/UXIkimSIBk

— The Today Show (@TheTodayShow) October 14, 2020
That story is similar to that of a California couple who found their wedding rings among the ashes of their home destroyed in a fire in September. 
After they returned to the fire scene, the couple found all of their property destroyed by the inferno but were able to find a small glimmer of hope when they saw their wedding rings.