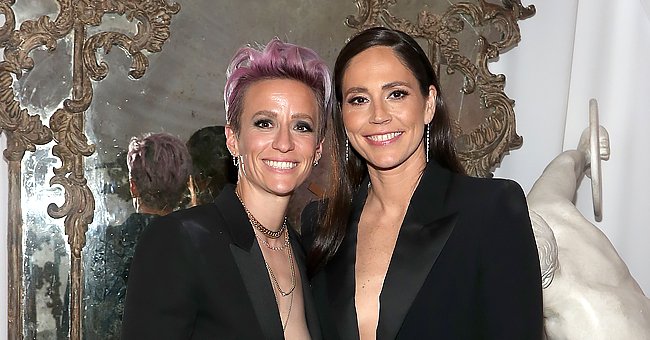 Getty Images
Megan Rapinoe Reflects on Getting Married to Sue Bird Amid Recent Engagement

Megan Rapinoe and Sue Bird announced their engagement on October 30. One week prior to the couple's happy news, the professional soccer player spoke to PEOPLE about tying the knot someday.
"We've talked about it, definitely. I think in the future, for sure," Megan Rapinoe confessed to PEOPLE on October 23. However, Rapinoe said she always tells Sue Bird that it's completely fine if the latter were ever to split from her or want to because that is her choice.
But the U.S. Women's National Team admitted that if Bird does that, she will crumble to dust. Rapinoe went on to share that Bird's emotional strength has greatly helped her amid the uncertainty and anxiety caused by the COVID-19 pandemic.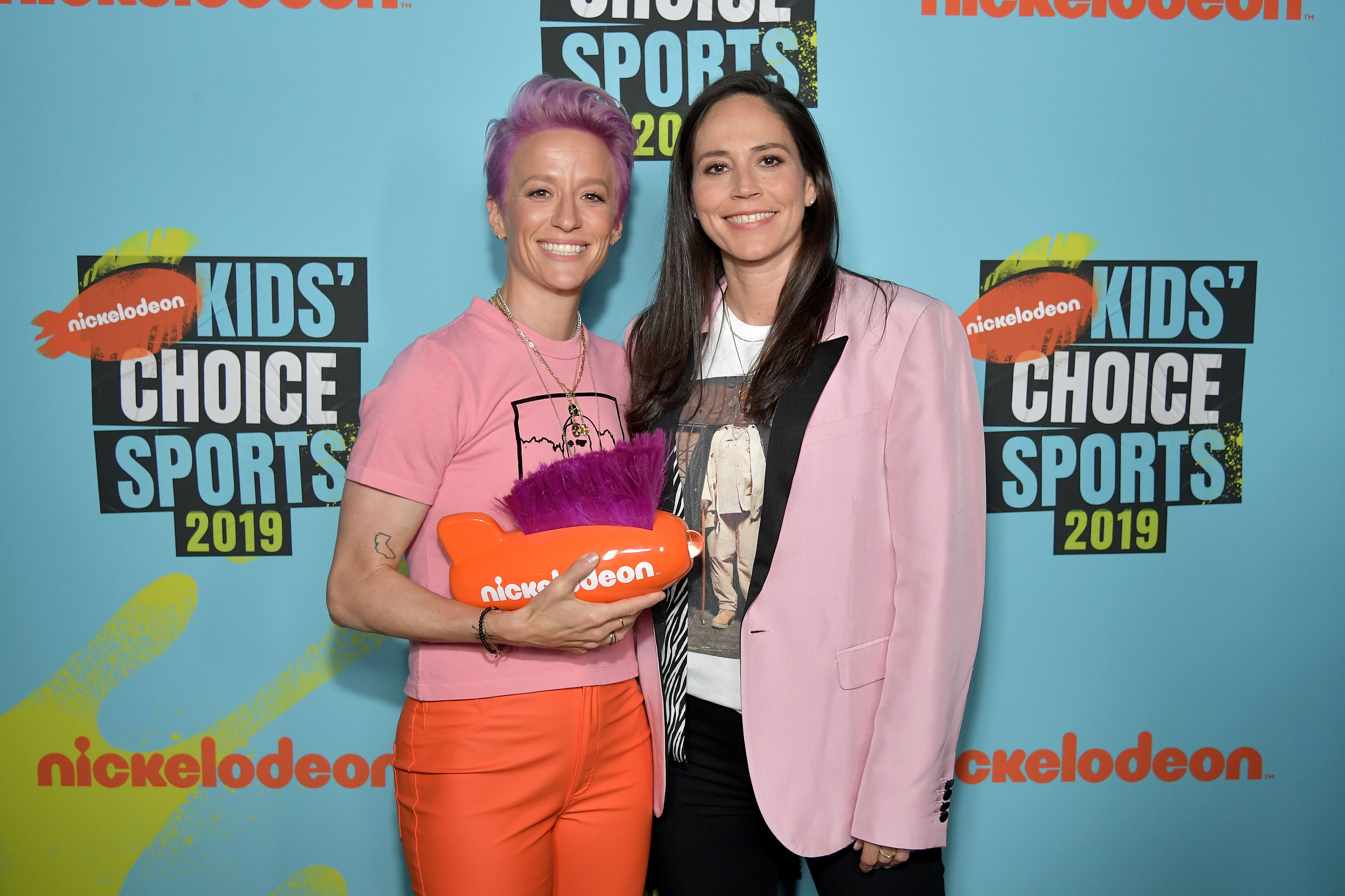 Megan Rapinoe and Sue Bird attend Nickelodeon Kids' Choice Sports 2019 | Source: Getty Images
Since the beginning of March, Rapinoe revealed that they have nearly spent every single day together. Although the couple is used to traveling because they are athletes, Rapinoe said:
"It's been the greatest gift and a big silver lining in this whole thing."
Bird is a basketball player for the Seattle Storm of the Women's National Basketball Association. She was drafted by the Storm first overall in the 2002 WNBA Draft.
On October 30, Bird took to Instagram to share with everyone that she and Rapinoe are already engaged. In the photo she posted, Bird is seen standing in a pool as Rapinoe kneels on its edge.
The adorable snap shows Rapinoe placing a ring on Bird's finger. Many offered their congratulations to the couple, including the Seattle Storm. As reported by PEOPLE, Rapinoe and Bird began their relationship in 2016.
Bird told her that how she lives life outside is how she makes her feel on the inside.
The couple first met at the Olympics in Rio de Janeiro. In an interview with PEOPLE a year ago, Rapinoe gushed over her relationship with Bird. She said that they are both big fans of one another.
In July, Rapinoe received a special message from Bird during her birthday celebration. Bird told her that how she lives life outside is how she makes her feel on the inside.
Bird also uploaded on her social media account a charming clip of Rapinoe dancing in a hot tub. In the caption of the video, Bird expressed her love for Rapinoe.
Rapinoe, who is best known for her crafty style of play and activism, also received a special tribute from her USWNT teammates who included Ali Krieger, Alex Morgan, and Ashlyn Harris.
Rapinoe rose to prominence after leading the U.S. Women's National Soccer team to back-to-back World Cup victories, according to iHeartRadio. Her high-tempo plays and outspoken nature made quite an impression with many fans.
Rapinoe, a supporter of many LGBT organizations, has become an inspiration with her conscious endeavors to be a good example for women everywhere.
Please fill in your e-mail so we can share with you our top stories!