Nelly Reportedly Honors Late Sister Who Died of Leukemia in 2005 with Touching Tribute on DWTS
"Dancing With The Stars" has received many emotional performances this season and Nelly joined the list with his heartfelt performance to the favorite song of his late sister, Jackie Donahue who died after battling Leukemia.
Cornell Iral Haynes Jr., popularly known by his stage name Nelly is a rapper, actor, and businessman. The entertainer is a contestant in the competitive show "DWTS" and his latest performance was in honor of his late sister's memory.
On Monday, November 2, the rapper and his partner, Daniella Karagach performed the rumba to "Nobody Knows" by the Tony Rich Project, which the 46-year-old disclosed was one of Donahue's favorite songs.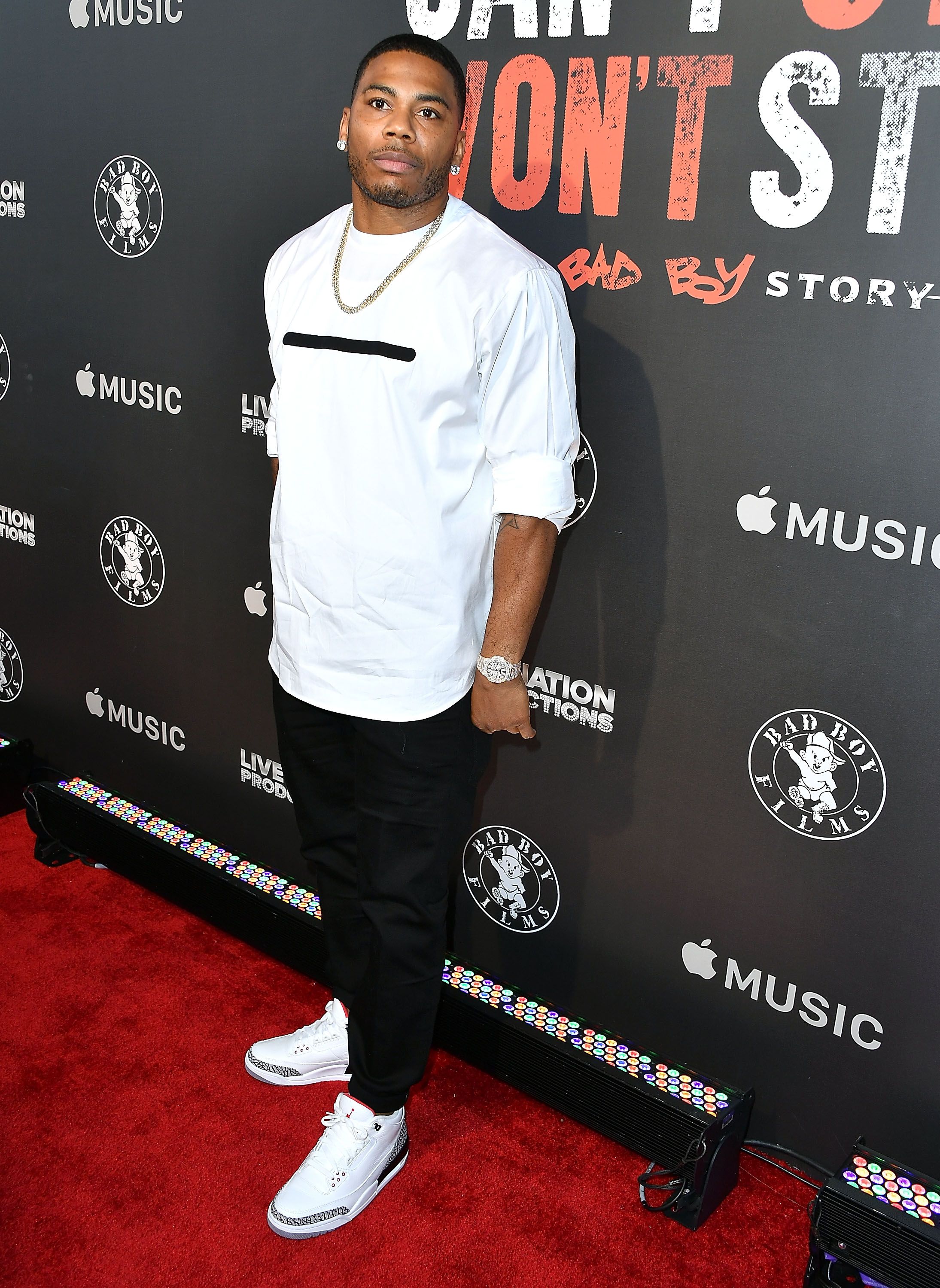 The "Tilt Ya Head Back" crooner's sister died in 2005 at the age of 31 after battling Leukemia. In a pre-recorded segment that aired before his performance, Nelly said:
"My sister Jackie was very special to me — she was my big sister, so she definitely acted like it. She was a real tough cookie, such a loving and caring person."
The 46-year-old stated that his sister would have loved his performances on "DWTS" and dancing to one of her favorite songs made him miss a lot more.
Asides from honoring his sister's memory, [Nelly] took the "DWTS" competition seriously and tagged the singer, AJ McLean as his strongest rival.
In 2001, Donahue was diagnosed with acute myelogenous leukemia. When she had a relapse in 2003, her brother established the 'Jes Us 4 Jackie' foundation to help raise donations and find bone marrow donors.
Although they were step-siblings who only shared the same father, the pair were close. Nelly also shaved off his hair to support his sister after she lost hers to chemotherapy.
His heartfelt performance on Monday night captured the rapper in a white shirt, grey pants, white shoes, and his signature shades, while Karagach wore a sleeveless print dress with a high-thigh slit and red shoes.
The pair dazzled on the ballroom floor with blue lights flashing around as they did the rumba. Their routine won the hearts of fans and his sister's story brought tears to many.
Asides from honoring his sister's memory, the "Hot in Herre" singer took the "DWTS" competition seriously and tagged the singer, AJ McLean as his strongest rival.
According to the rapper, McLean was great at the choreography due to his career while Nelly confessed he wasn't a good dancer. However, he's grateful to his partner for her training as he has greatly improved.
The 46-year-old admitted that he chose to participate in "DWTS" and not "The Masked Singer" because he wanted to do something different from his career. The ongoing pandemic has also allowed Nelly to spend more time with his family and focus on his music while participating in "DWTS."