See Photo New Edition's Mike Bivins & Wife Teasha Shared of Their 4 Daughters in Cute Costumes
Star rapper Mike Bivins and his wife Teasha could not stop gushing about their adorable children as they shared their beautiful group photo on Instagram. They all look so cute! 
Michael Bivins, the founding member of the R&B group New Edition, and his beautiful wife, Teasha, updated their fans on how cute their children looked during their recent Halloween celebration.
Michael and Teasha, who share four daughters, posted a snapshot that saw their kids dressed up in various gorgeous, Halloween-themed costumes. All four children were all smiles as they posed for the camera on the special day.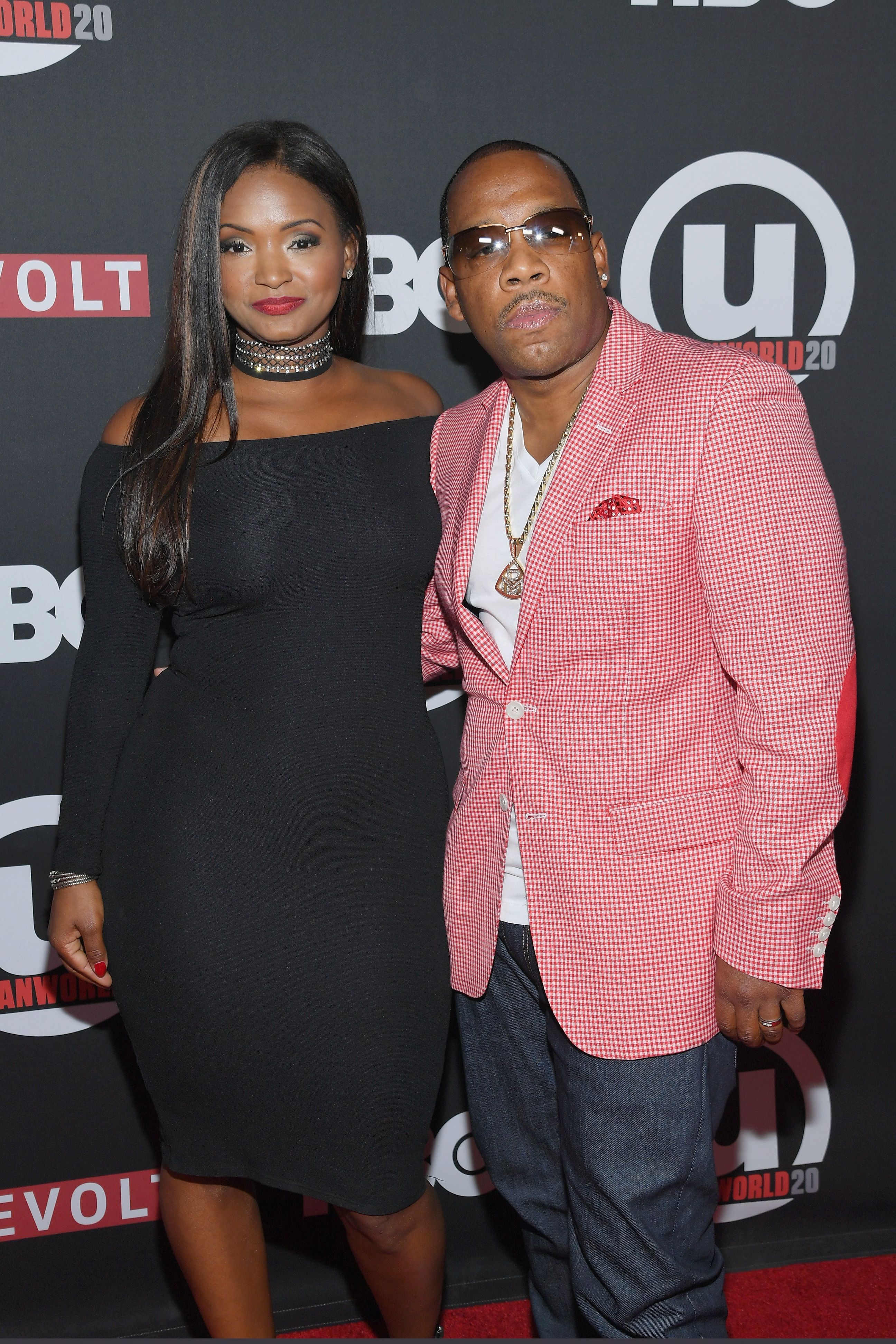 TWO PROUD PARENTS
Both Michael and Teasha shared the same image on each of their Instagram pages. However, they had two very different expressions of love captioned in the photo. 
Michael showed his devotion toward his daughters by suggesting in the caption to the Instagram post that his children were his reason for doing everything. He wrote:
"When you take yourself out the reason why you do what you do."
Meanwhile, on her post, Teasha chose a caption that was more befitting the Halloween theme. The doting mother lovingly called her daughters her little monsters before adding a jack-o-lantern emoji.
Michael owns his own record label, Biv 10 Records, and even founded the R&B group, New Edition.
The beautiful couple, who got married on October 14, 2006, has never shied away from showing their affection on social media. Their lovely daughters are named Savannah, Shilah, Starlah, and Sanai.
MICHAEL'S ACTING STINTS
Michael is renowned for being a man of many great talents. The Massachusetts-born superstar is not only a famous rapper and record producer, he has also made appearances in some popular movies.
Some of his most noticeable acting works include 1992's "Mo' Money," and the 2017 comedy "Girls Trip" along with the 2008's smashing hit, "Tropic Thunder." 
A MUSICAL STAR
In the world of music, he has had an even greater impact with his record label and R&B group. Michael owns his own record label, Biv 10 Records, and even founded the R&B group, New Edition.
He is also lauded for discovering the groups Boyz II Men, Another Bad Creation, Subway, and the memorable female R&B trio, 702. Besides New Edition, he is also involved with the group, Bell Biv DeVoe.
Last year, the members of New Edition came together in grand fashion to celebrate the milestone 50th birthday of one of its members, Bobby Brown. They were joined by their gorgeous wives. 
Hosted by Brown's wife, Alicia, a lavish boat party was thrown to mark the occasion. All the attendees arrived at the party wearing all-white, which seemed to be the theme of the event.