New Edition Singer Mike Bivins Celebrates 14th Wedding Anniversary with His Wife Teasha
Mike Bivins and his wife, Teasha, delighted their fans with beautiful posts as they celebrated their undying love during their 14th wedding anniversary.
Mike Bivins, singer, rapper, music producer, and founder of the now-defunct group, New Edition and creator of Bell Biv DeVoe, has been married to Teasha Bivins for more than a decade. The pair are parents to four adorable kids. 
Over the years, their fairytale love has not been discreet; both parties often share wonderful and heart-melting posts concerning their family and life as a couple.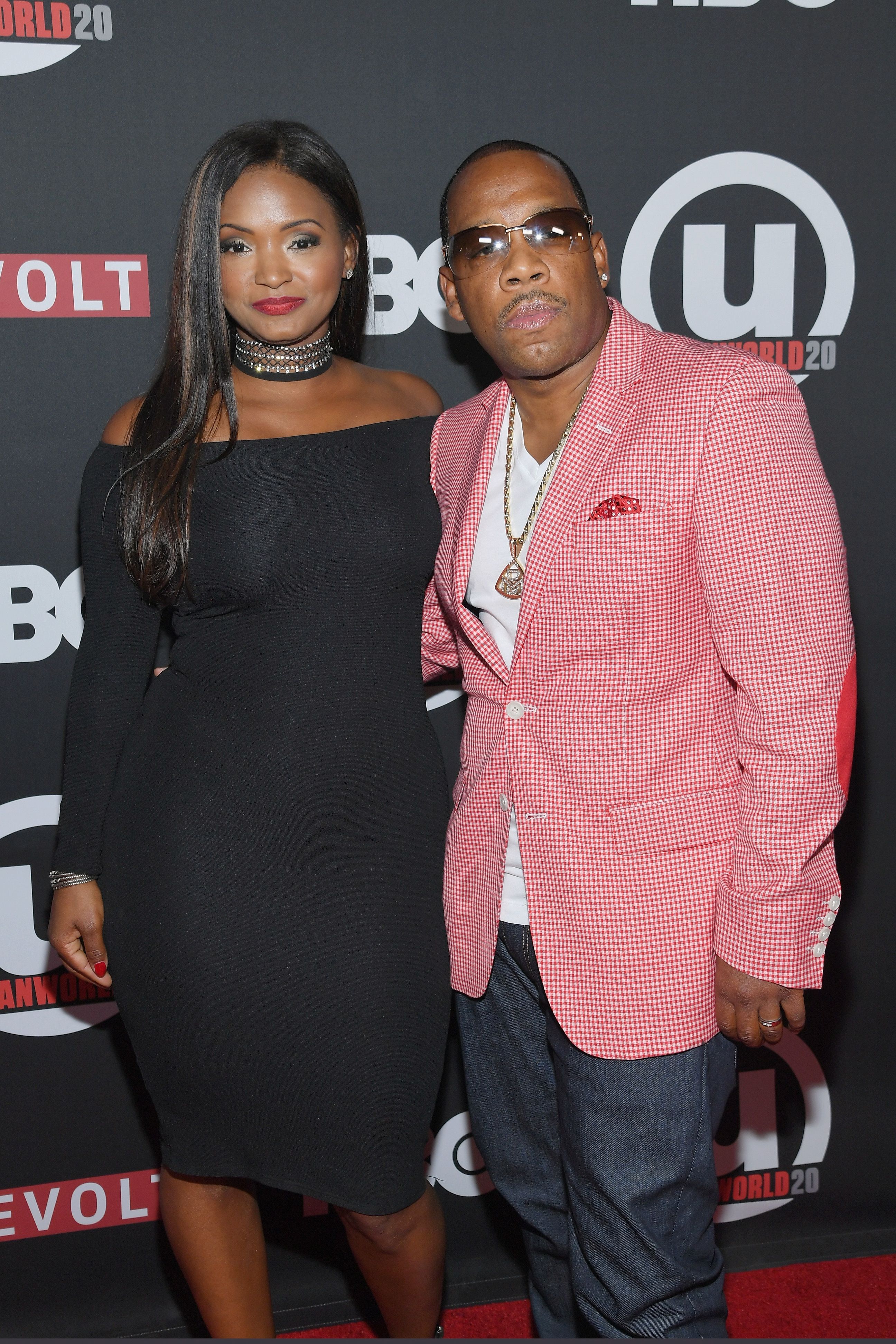 Recently, Mr. and Mrs. Bivins went online to post some lovely couple moments while also using remarkable words to express their unwavering love towards each other. This was to celebrate their 14th wedding anniversary.
Teasha uploaded a soundless black and white video that showed her and Mike sharing a kiss in front of one of their kids. The caption that immediately followed the post was:
"Today in #BlackLoveHistoryNews, we tied the knot. 5 homes, 4 kids, 3 businesses & 2 hearts filled with 1 unbreakable, undying love!!!"
Her display of total admiration and continued commitment for their love came a few hours after the rapper posted a sweet message on his social media page. Mike shared many throwback images, starting from when they tied the knot in the Bahamas in 2006.
He used numerous adjectives to praise his wife after which he extended some gratitude to some relatives and added that values like "friendship and prayers" have helped their marriage so far.
Besides being the wife of a famous and influential entertainer, she is a broker and the CEO of Bivins Realty Group in Connecticut.
Fans of the entertainer know that Mike is always never short of words when doting on his wife. When he is not celebrating their love, he is praising her for being beautiful and staying fit. A few weeks after she gave birth to their last child, the music producer shared an image of his wife looking fit and healthy while holding their baby.
Appreciating Teasha publicly seems to be like an effortless thing to do. Last year, when the duo celebrated 13 years of marriage, the father of four went online to post collaged images of himself and Teasha. He later backed it up by writing:
"Happy Anniversary, Baby...God bless you, T...You represent all i like and love about being Real and having your own #identity #career."
Rightly so, Teasha has been able to carve a successful career for herself. Besides being the wife of a famous and influential entertainer, she is a broker and the CEO of Bivins Realty Group in Connecticut.
Despite having a busy schedule, the couple has worked out an excellent pattern in raising their kids which involves spending precious time with them as a family.
Information gathered online shows that Teasha and Mike are great at having various family vacations. Sometimes, the couple shares quality time alone and stops at nothing to flaunt it on Instagram.