Miranda Lambert Honors the Memory of Late Dog Waylon by Planting a Tree at Her Farm
Lambert Miranda honored the memory of her late dog, Waylon, with a heartwarming gesture of planting a tree on her Nashville farm.
Country singer Miranda Lambert took to social media to sweetly honor her late furry friend, Waylon, with a heartwarming gesture. On Monday, November 2, the singer shared a series of photos on her Instagram story in Waylon's remembrance. 
The first snapshot was an image of a small tree she planted on her farm in Tennessee in honor of Waylon, and the second an oval tag in her hand with a heart-melting inscription that read, "Your paws left prints on our hearts, Waylon."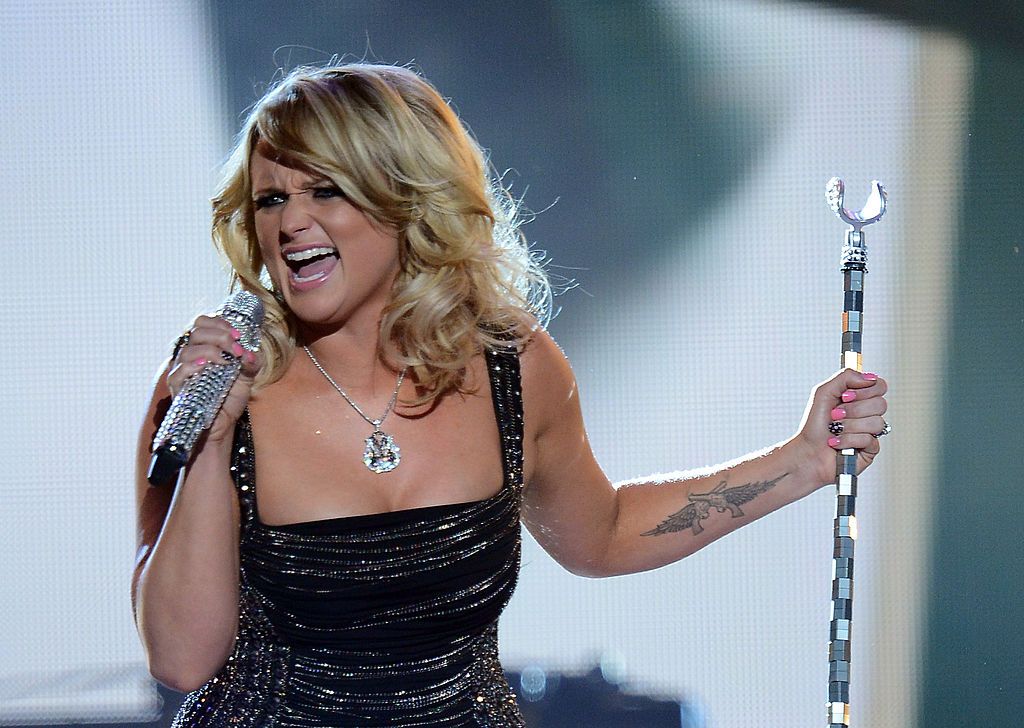 [Lambert] recalled when she found him saying she and her family were driving when they saw Waylon and his sister close to death.
The "Bluebird" crooner who is an avid animal lover and co-founder of MuttNation Foundation discovered Waylon, a stray dog, on the side of the road in Oklahoma back in 2008.
The canine was abandoned by his owner and was found freezing and starving when the singer welcomed him into her home. The golden retriever and Lambert shared a tight bond until his tragic demise in October at almost 13 years old. 
The "Bluebird" crooner mourned his demise in a touching Instagram tribute with a series of throwback photos, including one of a younger Lambert holding Waylon and another of her pets in her arms.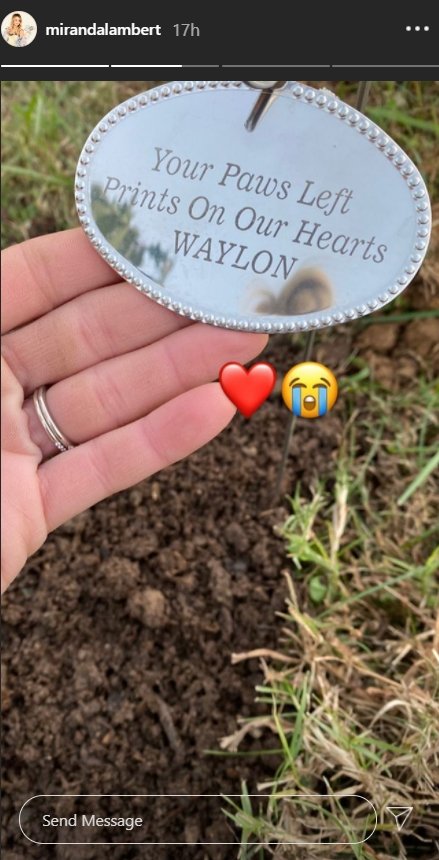 In the lengthy accompanying caption, the two-time Grammy Award winner described the furry creature as one of her best friends. She recalled when she found him saying she and her family were driving when they saw Waylon and his sister close to death.
Lambert explained that she was listening to Jessi Colter and Waylon Jennings at the time and immediately pulled over to rescue the pups. She took them to the vet and discovered that Waylon was malnourished because he always gave whatever little food he had to his sister.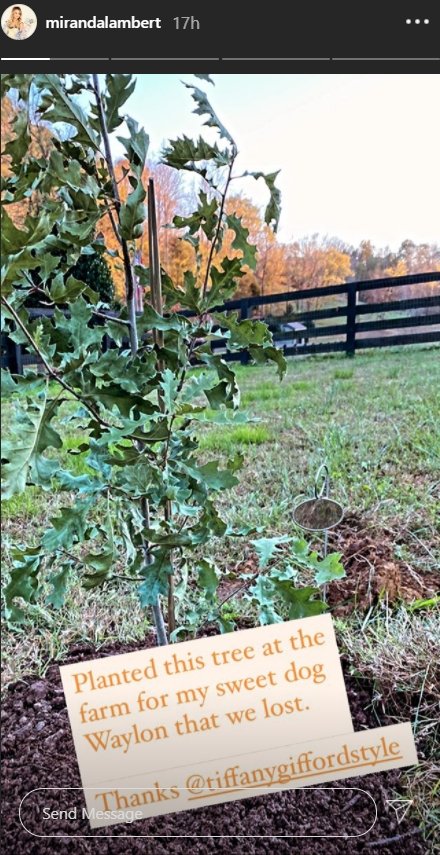 According to the singer, the vet told her Waylon might not make it, but he persevered and has been by her side ever since. She said of their relationship: 
"For almost 13 years. He was a rock in our family and always held down the fort. He lived his life with no fences. The way we all want to live. He was a farm dog through and through."
She concluded by expressing her gratitude for getting to know Waylon, and for the time she gets to spend with his sister Jessi. She also noted that she was glad that her husband, Brendan McLoughlin, met the pet before he passed. She confided in fans how dogs could change one's lives and appreciates the hospitals that were of help to Waylon while he was alive.
Lambert isn't the only celebrity that has openly paid tribute to a late pet. Actor Orlando Bloom got a tattoo on his chest in honor of his dog, Mighty, while Jennifer Aniston has a necklace with her dog Norman's portrait.