Daily Joke: Man Spots an Old Friend
After years of not having heard from each other, two old friends from college meet in the city and start to catch up about what they do for a living, but one of them was not very happy about it.
A man was walking around the city where he had lived for many years when he ran into an old friend from his college years. Since his old friend didn't notice him, the man tried to catch his attention in time to greet him.
"George!" the man yelled at his friend, prompting him to turn his head, immediately recognizing the man and adopting a familiar, friendly attitude. "I haven't seen you in ages! How have you been?" the man continued.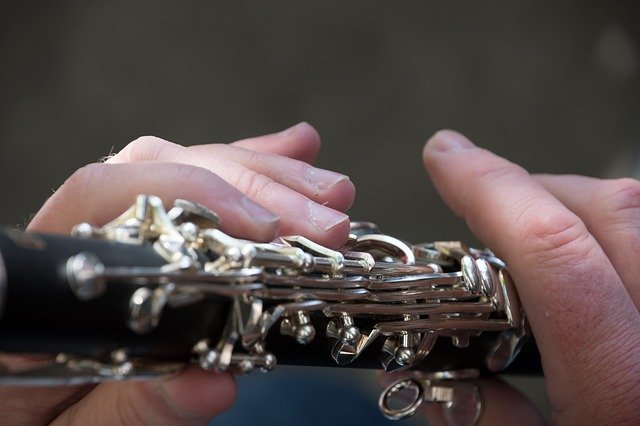 "Well. I am the Clarinet player for the International Orchestra," George said, to which the man replied, "Spectacular!" But as proud as the man was of him, George wasn't that impressed with his job.
"It is not what you might think, my friend," George started to explain, in order to make his friend understand that having chosen the clarinet as his main instrument was not the best idea.
"We play for the Queen of England, she loves the music. She says: 'Fill the instruments with gold!' and they fill the Tuba with gold and they fill the Saxophone with gold, and me with the darn Clarinet," George shared.
"We play for the queen of France. She loves the music. She says: 'Fill the instruments with silver!' and they fill the Tuba with silver and they fill the Saxophone with silver, and me with the bloody Clarinet," George went on.
"Then we play for the Tsar of Russia. He hates the music. He says: 'Shove the instruments up their backsides!' and the tuba doesn't fit and the Saxophone doesn't fit. And me with the bloody Clarinet!" a frustrated George concluded.
A MAN WAS COURTING A WOMAN
There was a man that was known to do everything very slowly, including courting a woman he liked, and at a point of his life, he spent two years interested in a young lady without finally deciding to do something about it.
The situation was so obvious that even the young lady's father knew about it, and since he actually liked the man, he tried to find out what was going on in his head, and why he hadn't asked the girl to be his girlfriend.
"Jacob, you've been setting up with Nellie, and taking her to picnics, and to church and the movies, and nothing's come of it. So, now, Jacob, I ask you, as man to man, what are your intentions?" the father asked him.
"Well, answering you as man to man, I'll say there shouldn't be any cause for you to ruffle your shirt. My intentions are honorable, but remote," was Jacob's baffling response.
If you enjoy this selection of jokes to help you through the day, we invite you to click here to check this other joke about an elderly couple with memory problems that paid a visit to the doctor.