Here's How Brittany Cartwright Responded to Criticisms on the Size of Her Baby Bump at 16 Weeks
After sharing a photo of her growing belly, the actress was criticized for its size. She was not silent, defending not only her condition but her body.
Brittany Cartwright, 31, known for being a cast member of the reality show "Vanderbump Rules," broke the news on September, 21, that she and her husband, also the actor and member of the "Vanderbump Rules" cast, Jax Taylor, are expecting their first child together.
Cartwright has documented on her Instagram the progress of her pregnancy and the growth of her baby bump. However, not everything is over wheels for this girl born in Kentucky.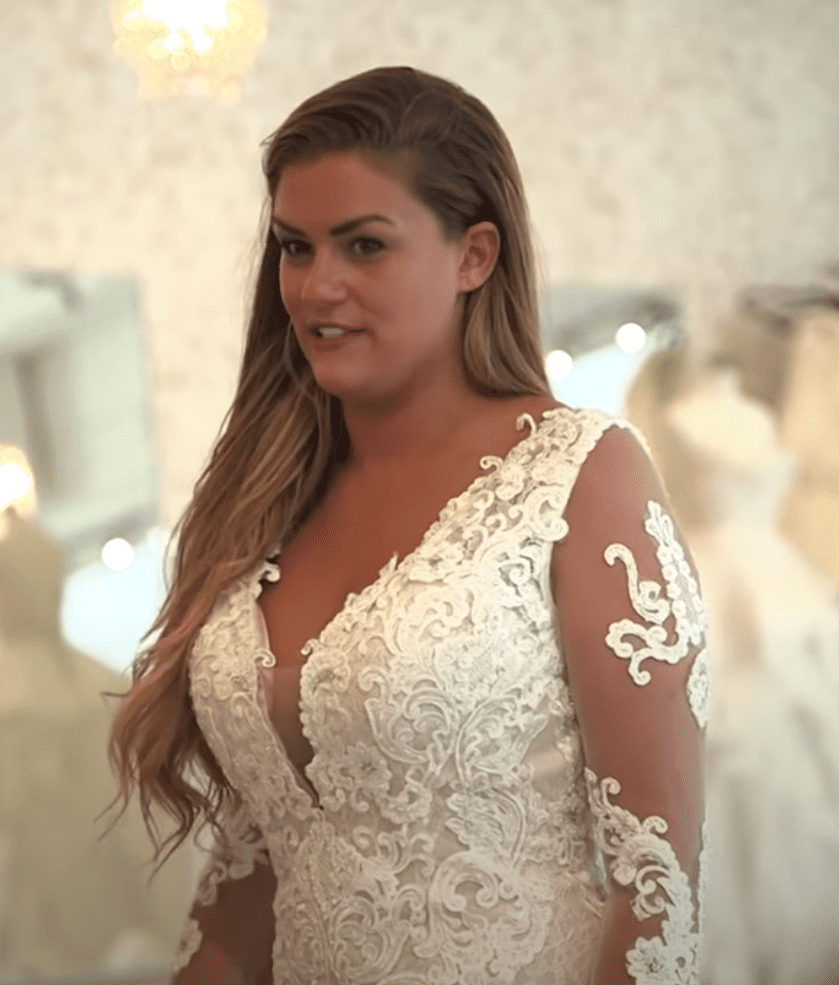 Some people criticized her for showing off her belly and made nasty comments about her size and physique. However, Cartwright has not remained silent and has responded.
She wrote: "Believe it or not, some women don't really show at 16 weeks pregnant, while others have pronounced bumps. The wide variety of baby bumps can be attributed to everything … Whatever you do, don't compare your 16 weeks pregnant belly to anyone else's."
CELEBRATING HALLOWEEN
The Kentucky native took to her Instagram to share the costumes she and her husband wore on Halloween. In the images, Cartwright is seen as the Grinch and her husband as the reindeer-dog Max.
In the photos, the TV personality proudly shows her growing belly while smiling. The happiness and bliss of sweet waiting make the face of the mom-to-be, glow even under makeup.
PREGNANT TEAMMATES
Cartwright is not the only one of the cast of "Vanderbump Rules" who is waiting for the arrival of the stork. Other of her fellow cast members are also counting down the days until their babies arrive.
The Kentucky beauty at 16 weeks pregnant joins the gorgeous pregnant Lala Kent and Scheana Shay who will also be welcoming a baby in 2021. Cartwright joined the cast of the show in season 4 when she began dating Taylor.
Cartwright's mother, Sherri Cartwright, has been rushed to the hospital. Four months ago she was hospitalized for surgery and was in the ICU because she had complications.
Now she has asked on her Instagram histories that her followers pray for her health. It seems that she has had another surgery and that she will have others in the future. According to those who shared, she has had complications with her kidneys.
KIDNEY PROBLEMS
"Well, guys, I'm back in the hospital again," she began the clip. "This time, I went septic with my kidneys. I had kidney stones - can't pass them." It was part of what the Vanderbump Rules star's mother shared.
She also wrote about her mother's illness, sharing a photo of both of them. She has described that moment as one of the scariest moments of her life. Her husband Taylor has supported her by also traveling to Kentucky to be during recovery.