Tichina Arnold's Teenage Daughter Alijah Slays Posing in a Mini-Dress with Fishnet Stockings
"Martin" star Tichina Arnold's teenage daughter, Alijah Kai Haggins, is all grown-up, recently sharing on social media her fun take on a mini-dress and fishnet stockings.
Tichina Arnold, an acclaimed actress best known for her comedic chops on TV and film, has a strikingly beautiful daughter who is slowly making a name for herself online. 
Alijah Kai Haggins, whose father is songwriter Carvin Haggins, gave her Instagram followers an update of her fashion pick. The 16-year-old has started to develop her own style.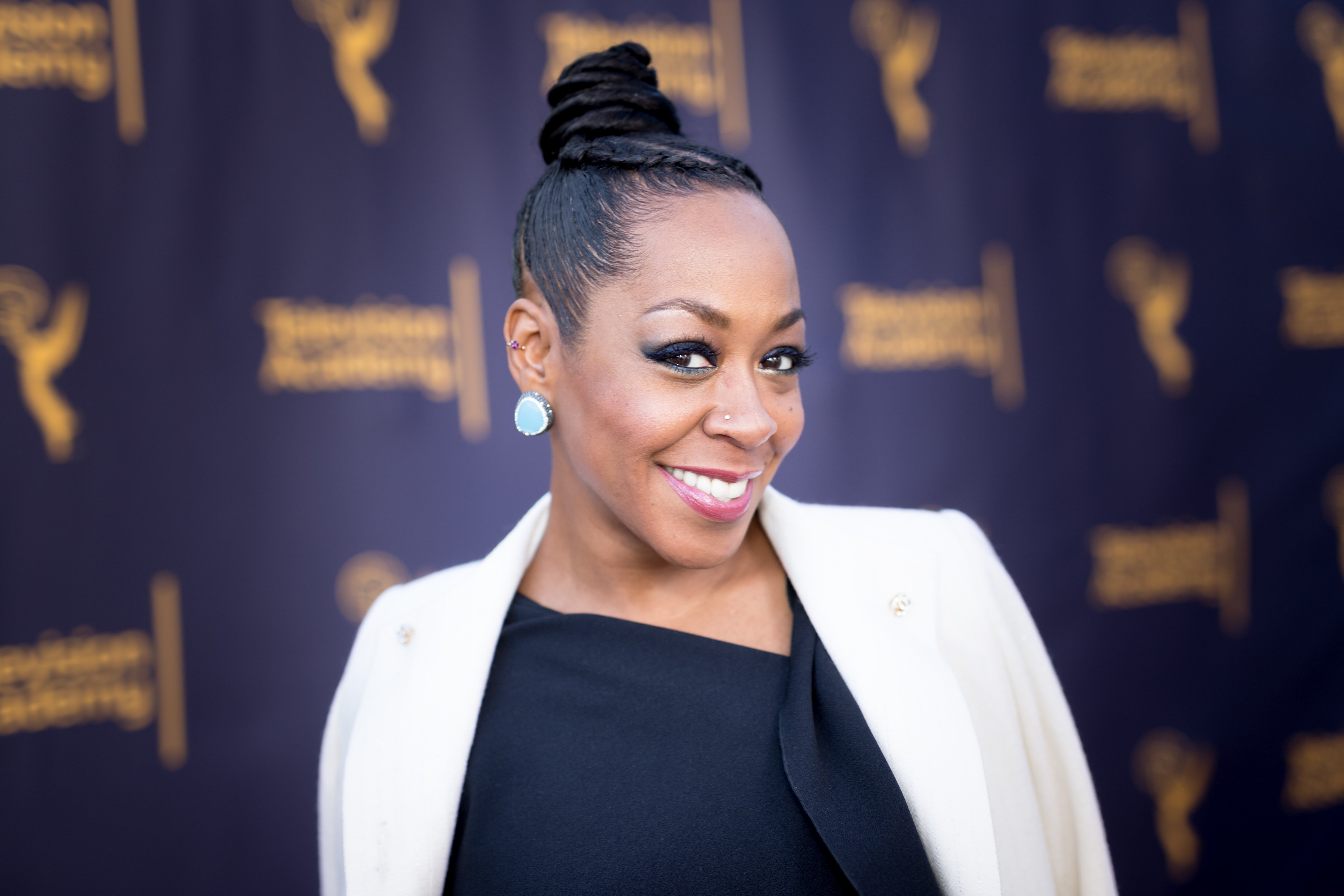 A FUTURE MODEL
Alijah looked every inch a fashionista wearing a white mini dress which she paired with a waist belt. The teen seemed ready to conquer the modeling world.
She appeared to be hanging out with friends at a party. Though she is out with her peers, she always keeps her style in check.
She took off her face mask and served a fierce look. On top of her smokey eye makeup and an amazing hairstyle, Alijah applied glitters on the sides of her face. 
Aside from the dress, Alijah wore fishnets and a pair of heeled boots. She completed her look with large hoop earrings and a necklace.
She also showed a short clip of herself inside the bathroom to share a closer look at her outfit. One of those who followed her online commented:
"Girl u slayed ??(sic)"
SINGING IS IN HER VEINS
It's not only in fashion that Alijah is showing promise. The young teen can also sing like her mother. In 2017, the award-winning actress posted on Instagram a video of them singing to Beyonce's song "Party."
The mother-daughter duo's special moment took place inside their car while Arnold was driving Alijah to school. The clip showed that the talented teen has a future in the entertainment industry.
Arnold's journey to stardom did not take off immediately as she did not have a consistent job on TV for almost ten years
A DOTING MOTHER
The way the former teen star looks after her only daughter is proof that she is a dedicated mother despite her busy acting career. On how she balances family and work, Arnold shared that it takes time to master the art of multitasking.
It took a while for Arnold to carry both responsibilities simultaneously, but after years of pushing through the challenges, she was able to get the rhythm of it.
Arnold encourages struggling couples or parents to take one step at a time. She added they should be more mindful of decision-making and the lives affected by their choices.
Before she became the comedy icon that she is now, Arnold was once a small-time actress. She first expressed her love for arts when she was three. 
However, Arnold's journey to stardom did not take off immediately as she did not have a consistent job on TV for almost ten years. She was also jailed for committing a crime she was not aware of.