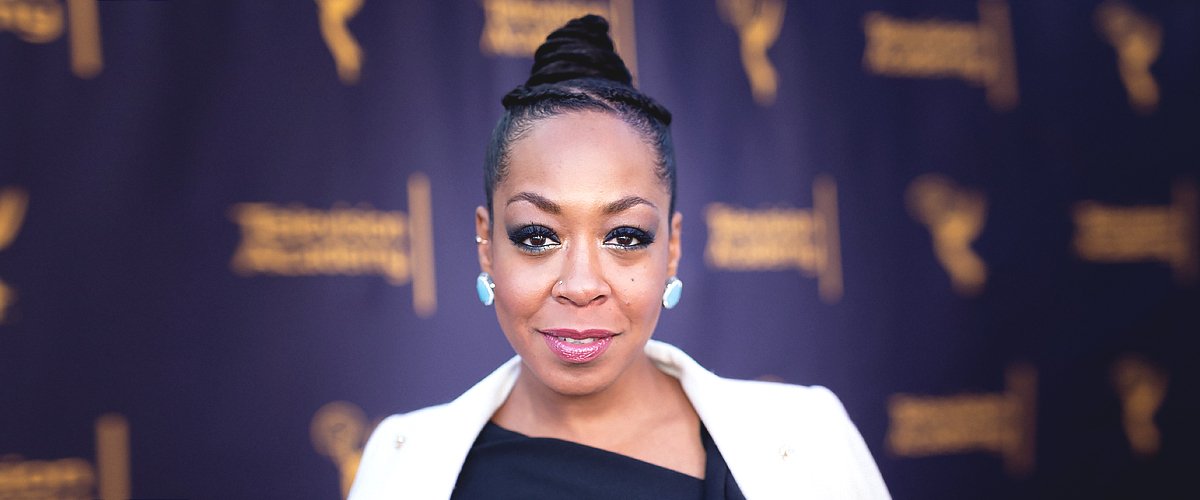 GettyImages
Tichina Arnold's Life Ups & Downs and Her Role in 'The Neighborhood'
Tichina Arnold's career spans over three decades, and she's better known for her role as Pam on the '90s sitcom "Martin." At 50, Tichina is now back on television on an inclusive sitcom.
Tichina Arnold has been an active part of Hollywood since she was a teenager, appearing in films like "Little Shop of Horrors," and "How I Got into College."
Then, she did a smooth transition to television with small roles on the soap opera "Ryan's Hope" and "All My Children."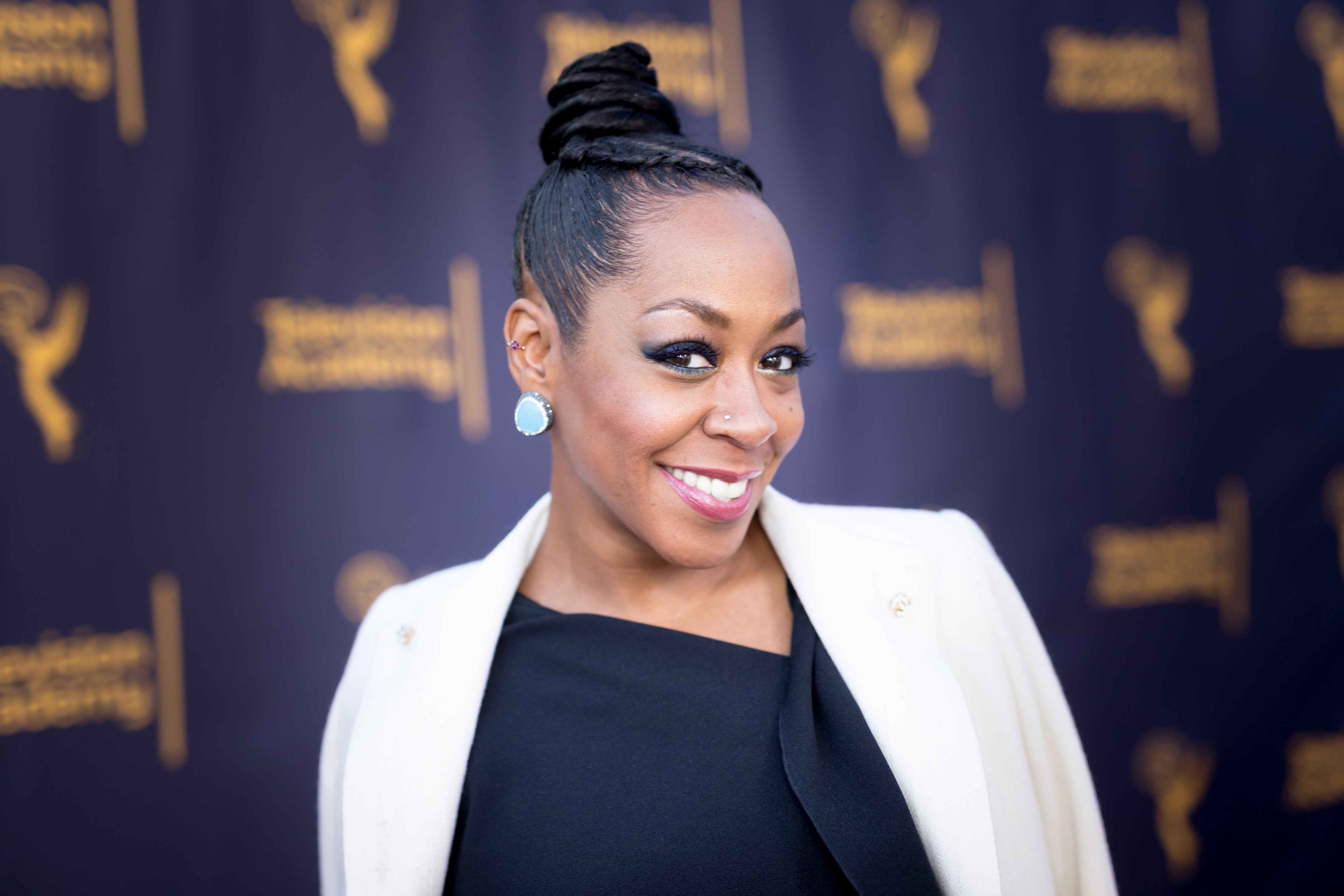 Tichina Arnold attends the Television Academy's "Story TV: Adventures In Hollywood" at Wolf Theatre on June 13, 2017 in North Hollywood, California | Photo: Getty Images
Then, in 1992, Tichina landed what would become her most iconic character to date, that of Pamela James on Martin Lawrence's sitcom "Martin."
Two decades after the series ended, people keep calling Tichina "Pam" on the streets, but she's not bothered by it.
Now, the mother of one is bringing more laughter to her fans with her character on "The Neighborhood," a series that she believes all Americans should watch in the times we're living.
TICHINA'S BEGINNINGS
Tichina first expressed her love for the arts at age three when she told her mother, a former sanitation department worker, that she wanted to be a singer.
Tichina didn't have a consistent job on television for almost ten years.
Her mother eventually put Tichina on a choir, and she studied in a performing arts high school. She started acting at 8 when she auditioned for a role in the play "The Me Nobody Knows" at the Billie Holiday Theater in Brooklyn.
Tichina learned early on her career that acting went beyond acting, a lesson she got from her parents, as she told the Associated Press:
"You don't get hired because you did the best job — you got hired because you were nice. You got hired because you came in with a great attitude."
TICHINA'S TIME IN JAIL
At 20, Tichina was already mildly famous for her role in "All My Children" when she was arrested for using a stolen credit card.
According to the Los Angeles Times, she paid for perfume and clothes with the stolen card and then told the police that she paid a stranger $25 for the card.
Her father, a police officer, let Tichina spend a day in jail to teach her a lesson, and she recalled the experience in an episode of TV One's "Uncensored."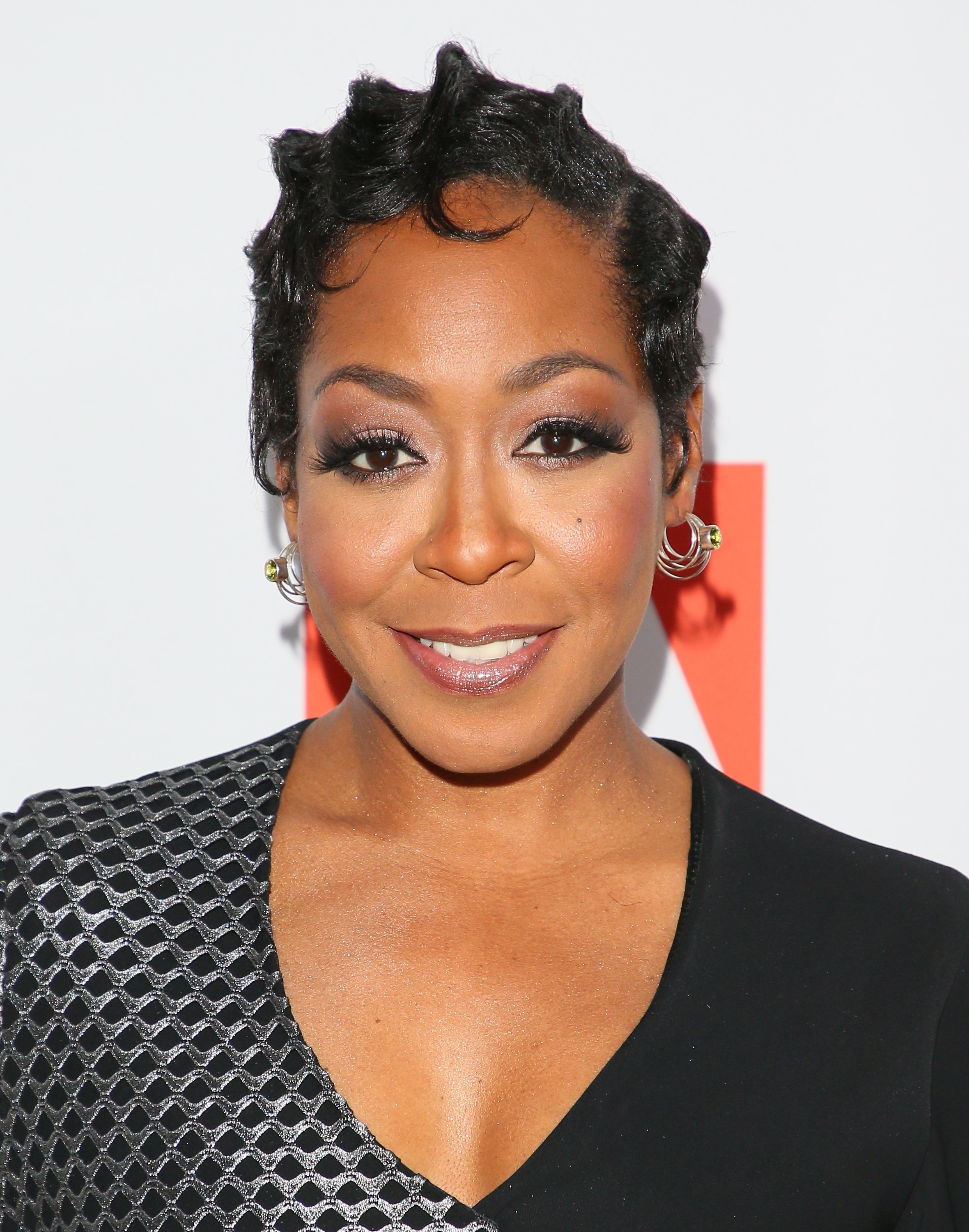 Tichina Arnold attends the 68th Annual ACE Eddie Awards on January 27, 2018 in Beverly Hills, California | Photo: GettyImages
She said they had served prisoners a grilled cheese sandwich that she didn't touch. Then, at some point, they brought in a heavy woman who had hair matted to her head, but that gave Tichina the impression of being "someone's mother."
They put the woman in the cell with Tichina, and as soon as she entered, she asked if Tichina would eat her sandwich. "I said no ma'am, you can have it," the actress recalled.
Following that exchange, the woman asked Tichina to look out for her and proceeded to pull out drugs she was hiding under her breast. "It's just not cool, at all," Tichina reflected.
Clearly, the 24 hours she spent behind bars were enough, as she hasn't been involved in troubles with the law since then.
TICHINA'S TIME ON "MARTIN"
Three years after that experience, Tichina joined the cast of "Martin." A cast that, despite having some differences, quickly became a family throughout the show duration from 1992 to 1997.
"If you listen to the laugh track, you can hear us laughing at each other because we would watch each other's scenes all the time," she said of the cast.
That chemistry translated beyond the screen, and 28 years later, people are still watching re-runs of the show and laughing, something for which Tichina, Martin Lawrence, and the rest of the cast are grateful.
"God has blessed me to do what I love doing, and being on 'Martin' all those years we really had a good time," Tichina said on Kelly Clarkson's talk show, and continued:
"For us to see people laugh at it, …laughter makes the world go round. It makes the spirit and the soul better. We need to laugh."
Despite her love for the show, Tichina once confessed she wasn't that interested in the role because, at the time, she was also auditioning for two other shows that were more up her ally.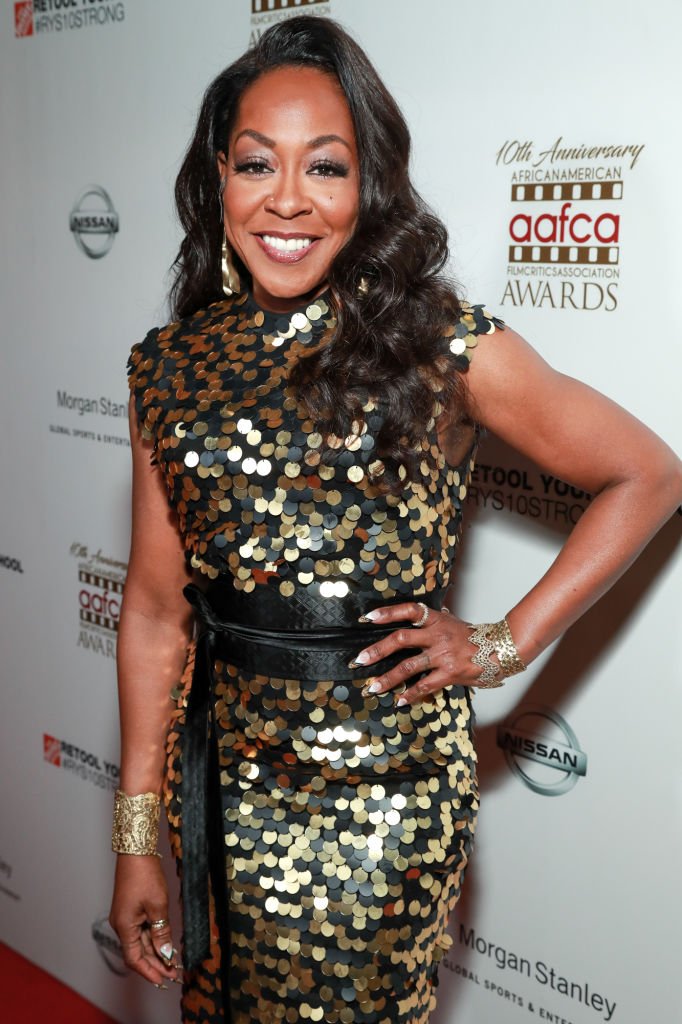 Tichina Arnold attends the 10th Annual AAFCA Awards at Taglyan Complex on February 06, 2019 in Los Angeles, California | Photo: GettyImages
On top of that, the part of Pam was initially written as a heavy girl, so all the jokes in the script when Tichina read it were "fat jokes."
LIFE AFTER "MARTIN"
Like it tends to happen when an actress plays the same role for many years, Tichina was pigeonholed as Pam, and after the series ended, offers didn't come as fast as she hoped they would do.
Although she had guest spots and smalls roles in some series, Tichina didn't have a consistent job on television for almost ten years.
During that time, she welcomed her daughter Alijah Kai, born in 2004 from her relationship to Carvin Haggins.
But when the relationship ended, and Tichina became a single mom, she had to be creative to provide for her daughter.
That's when Tichina created China Moon Rags, a line of fashionable headscarves that were quite popular and that she later dropped when she landed the role of Rochelle of Chris Rock's "Everybody Hates Chris."
After "Everybody Hates Chris," Tichina landed the leading role in "Happily Divorced" from 2011 to 2013 and then in 2014 joined the cast of "Survivor's Remorse," which ran for three years.
Then in 2018, Tichina started starring on CBS's sitcom "The Neighborhood," where she plays the role of Tina Butler, the wife of Cedric the Entertainer's character, Calvin Butler.
THE IMPORTANCE OF "THE NEIGHBORHOOD"
The series follows a white family that moves into a predominantly black neighborhood and have to adapt to it. It marks CBS's attempt at inclusivity in their lineup, and Tichina's first time working on a major network.
For Tichina, "The Neighborhood" is a heartfelt show that "comes from a real place" and that it's all about people figuring out how to respect and love each other while finding the funny side in every situation.
The 50-year-old mom has lived in the flesh how much Hollywood has changed in the past years in regards to representation and inclusivity. Still, she believes there's a long way to go, as she told Refinery29:
"We don't just want to see us, we want to be in those writers' rooms, we want to be executive producers, we want to be showrunners."
Tichina also appeared last year in films like "Countdown" and "All the Way with You," and this year in "Clover," "The Main Event," and "Runt."
Now that Tichina's daughter has been showing off her vocal abilities on Instagram, it seems like the actress has a star in her hands. Luckily, she can coach Alijah on the dos and don'ts of the entertainment industry.
Please fill in your e-mail so we can share with you our top stories!