Tichina Arnold's Daughter Alijah Is All Grown & Stuns with Her Natural Beauty in Recent Selfie
Tichina Arnold's daughter, Alijah Kai, shared a pleasing selfie as she showed off her stunning natural beauty and letting fans know that she isn't a little girl anymore.
Star actress Tichina Arnold became a TV favorite from landing roles in series like "Martin" and "Ryan's Hope" and even scored herself a Daytime Emmy Award.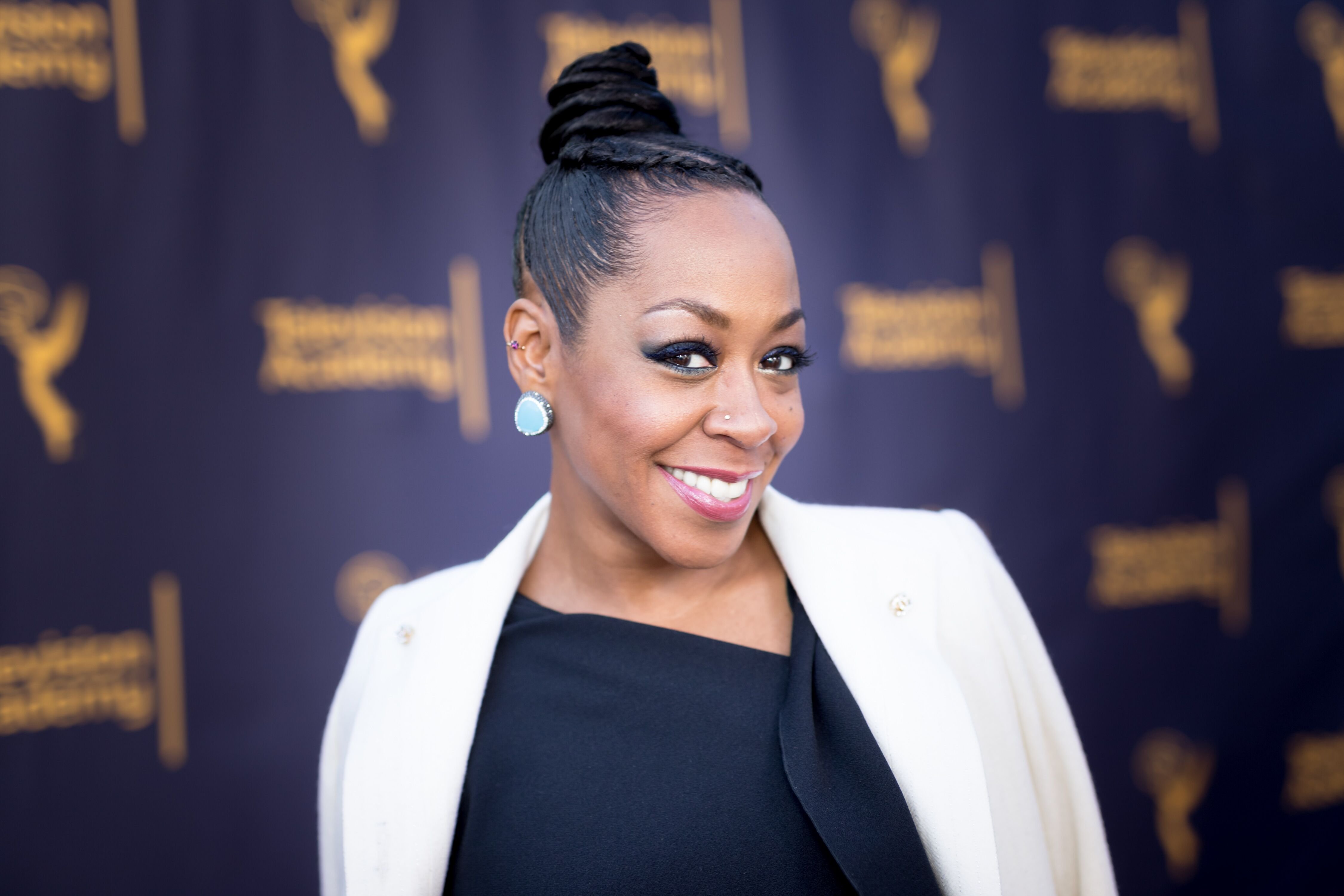 Although, this isn't the only part that defines her, as the Hollywood star is a mom of a now-grown daughter, Alijah.
...Before she had her daughter, Tichina suffered endometriosis, which made it difficult to conceive, but it all changed in 2003 when she became pregnant.
In a recent Instagram post, Alijah showed off her captivating looks while her face was bare of any makeup. 
The teenager rocked long braids, which she styled in two high buns while adding a black bandana for a touch-up.
Alijah's caption had a somewhat poetic sound to it as she wrote in the one-photo post:
"Being with you and me walking on glass. Taking that risk, don't know how long it will last."
Fans would probably have no idea what her caption meant but couldn't help being captivated by her lovely face. 
Her Instagram lovers trooped to the comments where they shared pleasant thoughts about her post.
Alijah Kai might be her mom's twinnie, but these two have a bond stronger than just being look-alikes.
According to Essence, the mother-daughter duo could pass for goals whenever they teamed up. 
Arnold showed this in one of her Instagram posts, where she and Kai jammed Beyonce's "Party" and beautifully sang along. The video was done in a car as Tichina dropped her daughter off at school. 
Anyone watching could see that these two have a lovely mom-daughter relationship, and they love to relish it.
ILOSM shares that just like her mom, Alijah is a nightingale. While in the 90's series, "Martin," Arnold would often blow viewers away with her amazing vocals, now it seems her daughter is taking over. 
Her proud mom once shared videos of her rocking Rihanna's "Love on the Brain," and the 15-year-old did a beautiful rendition, which made fans fall in love.
Not only do the pair have a healthy parent-child relationship, they could pass for BFFs as they also enjoy each other's company. 
BCK Online shares that the mom-of-one had her pretty daughter accompany her to 2018's Soul Train Music Awards.
At the time, Arnold and her co-star, Tisha Campbell, from "Martin" were the hosts, and she had brought Alijah on stage to show off her vocal skills.
With such an ability to sing, it is safe to say that Kai is well on her way to making it big in showbiz.
Motherhood sure looks impressive with the way Tichina Arnold seems to get along fine with her child, but she admitted that it does have challenges.
According to Oprah, Arnold once talked about being a single mom. She told the news outlet that her biggest lesson was learning that one cannot do it alone, and as a single mom, one has to ask for help.
Before she had her daughter, Tichina suffered endometriosis, which made it difficult to conceive, but it all changed in 2003 when she became pregnant.