Check Out Janet Jackson's Flat Abs in Throwback Photo with Nelly from 'Call on Me' Music Video
Janet Jackson recently wished Nelly a happy birthday by sharing an old photo of them from their "Call on Me" video, and fans could not stop gushing about the duo.
Nelly recently celebrated his 46th birthday, and the rapper was met with sweet wishes from his loved ones and colleagues, including singer Janet Jackson.
Taking to Instagram, Jackson shared a throwback picture of herself and Nelly from the set of the music video for their 2006 track, "Call on Me."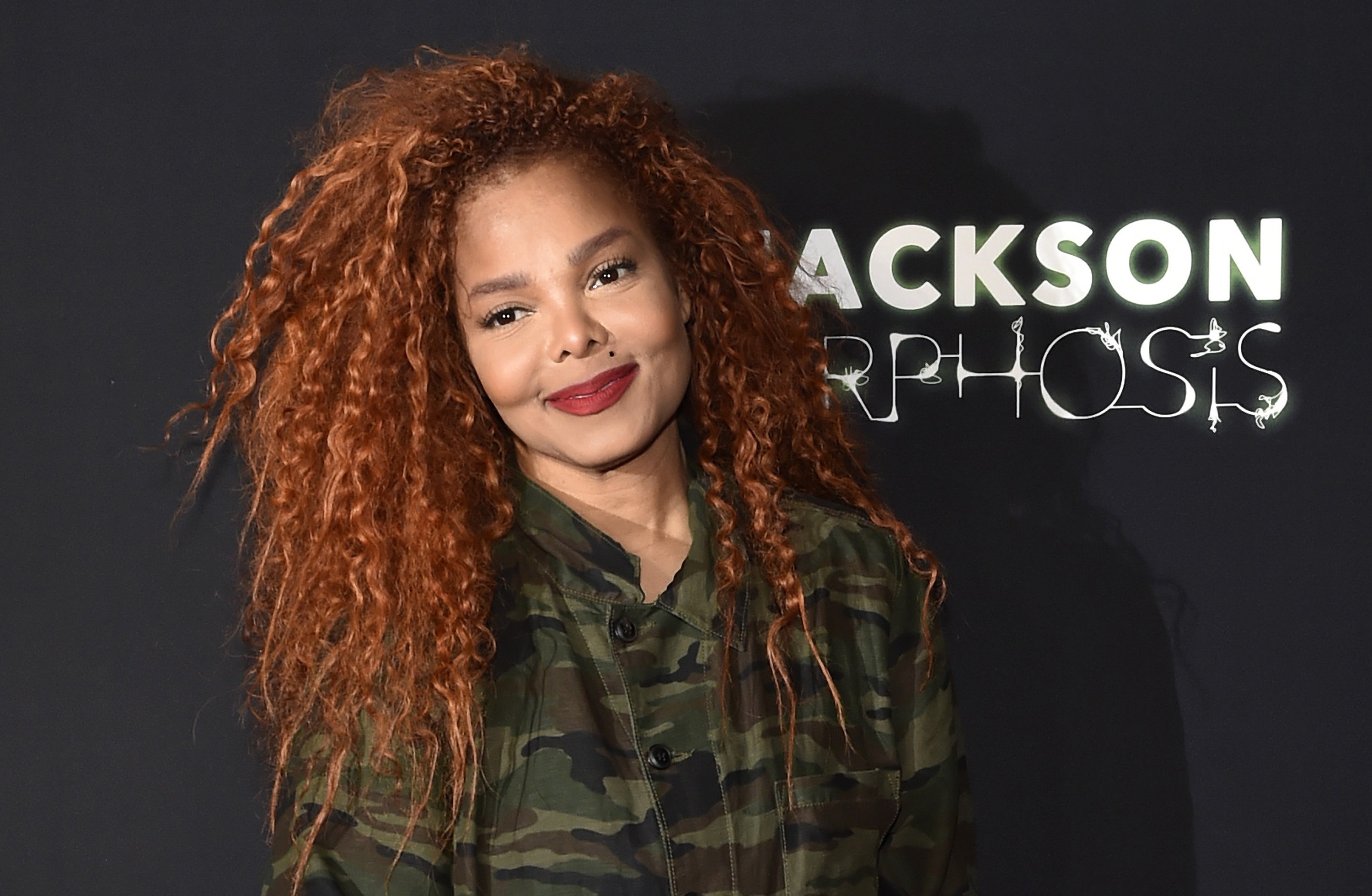 In the picture, Jackson donned a gold crop top, showing off her flat abs. She paired it with a cream-colored skirt featuring orange designs and a pattern of birds across it.
The singer accessorized with several pieces of jewelry, including bracelets, earrings, and a necklace. She topped off the look with her hair styled in a high bun and a bindi chain used as an adornment. Captioning the image, she wrote:
"Sending u luv on your special day @nelly ? #callonme."
In the photo, Nelly opted for a shirtless look while showing off his several tattoos. The rapper donned black pants and accessorized with a large necklace and bracelet.
With Jackson standing in front and leaning towards him, the duo gazed at the camera as they posed for the gorgeous photo.
Nelly's birthday celebration came only a few days after he paid tribute to his late sister Jackie Donahue.
As expected, the picture got the attention of fans who took to the comments section to leave their reactions and thoughts. While some joined Jackson in wishing Nelly a happy birthday, others could not stop gushing about the duo's looks as they reminisced over the music video.
Nelly's birthday celebration came only a few days after he paid tribute to his late sister Jackie Donahue who passed away in 2005 from leukemia.
The rapper who is currently a contestant on the ABC dance show, "Dancing With the Stars," teamed up with his partner Daniella Karagach for a moving performance in honor of Donahue.
The duo danced the ballroom rumba to the song "Rich Project" by The Tony Rich Project, which Nelly revealed was one of Donahue's favorite songs before her demise.
Speaking about his sister, Nelly described her as a great big sister who took her responsibility seriously. He added that she was a tough cookie who loved and cared for people around her.
Nelly also said that Donahue would have been pleased with his performances on the show and admitted that it would have put a smile on her face.
Without a doubt, Nelly misses his big sister a great deal and will continue to honor her in his heart. For the rapper, Donahue will always live on, and not even death can break their bond.