Soccer Legend Diego Maradona Underwent Brain Surgery for a Blood Clot — See His Doctor's Update
This week it was reported that legendary football star Diego Maradona had a successful surgery. The great news was revealed by the former footballer's personal physician and neurosurgeon.
On Monday, November 2, 2020, Diego Maradona, 60, had to be hospitalized at the Ipensa clinic in La Plata. He was taken to the clinic for dehydration, anemia, and depression, according to "ESPN."
The following morning, an MRI revealed that the former football player had a subdural hematoma or a brain bleed. To remedy the problem, the legendary Argentinean star had to have brain surgery, which was successful.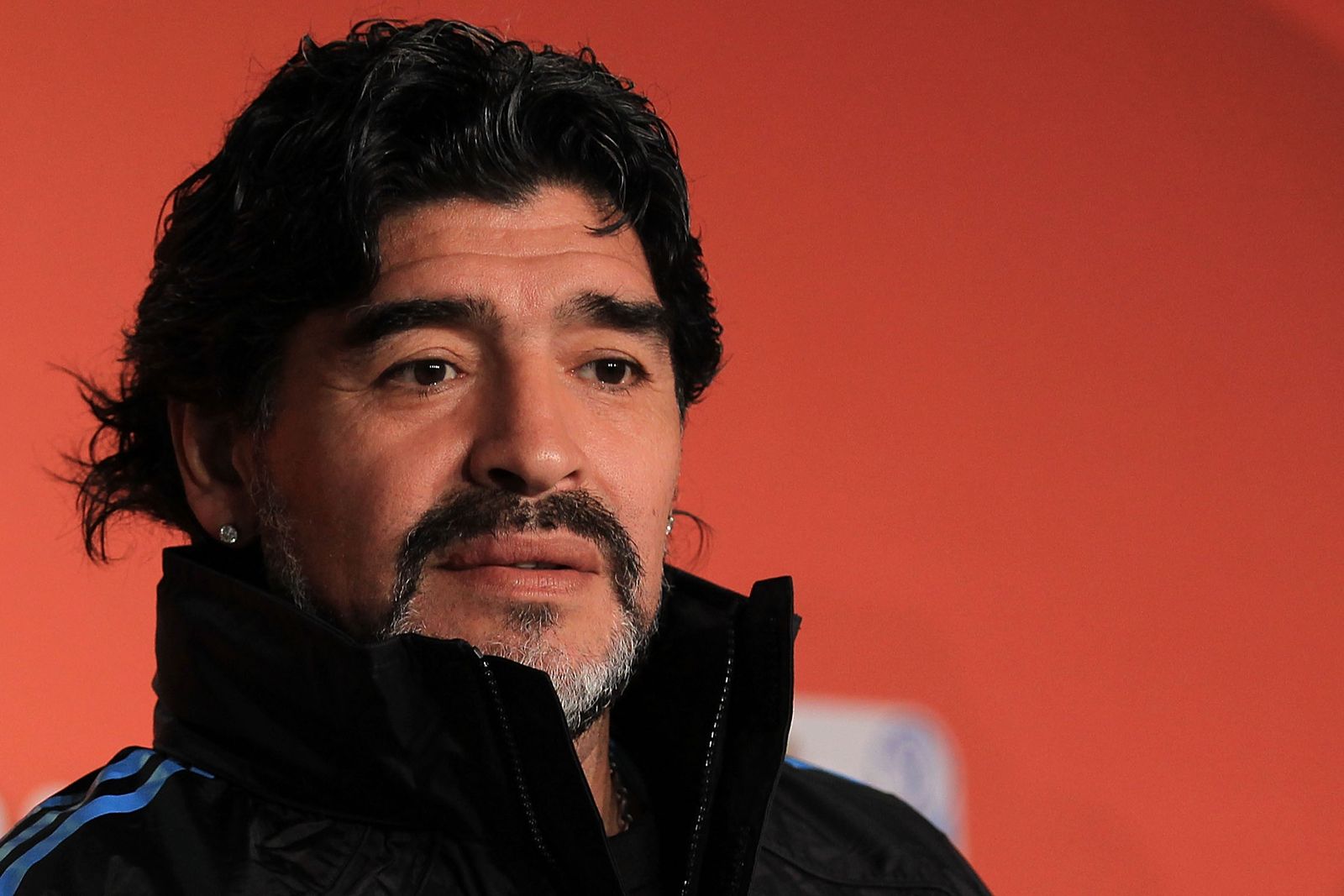 Maradona's personal physician and neurosurgeon, Leopoldo Luque, was the one who updated reporters about the star's condition. Speaking to reporters outside the Olivos clinic in Buenos Aires, he said:
"I was able to evacuate the hematoma successfully and Diego tolerated the surgery very well."
A new mural celebrating Diego Maradona went up in Buenos Aires for his 60th birthday 🎨 pic.twitter.com/FZg3xn51JM

— B/R Football (@brfootball) October 30, 2020
The doctor further explained that the football star was under control. The physician shared how he put in a small drain in Maradona to help remove some fluid, however, the drain was removed on Wednesday.
The doctor revealed how the star would stay at the hospital until he showed positive signs of recovery. Luque also noted how things were looking good because of how Maradona reacted after the surgery.
🚨 Reports in Argentina say Diego Maradona has suffered bleeding on his brain and will undergo emergency surgery.

🙏 Our thoughts are with him and his family, hope he makes a swift and full recovery. pic.twitter.com/SEAm2hs7Dq

— SPORF (@Sporf) November 3, 2020
The procedure the football star underwent took 80 minutes. In response to the news about the star's hospitalization, Barcelona and Argentina forward player, Lionel Messi, sent Maradona an Instagram message of encouragement, writing:
"Diego, All the strength in the world. My family and I, we want to see you well as soon as possible. A hug from the heart!"
Fans have gathered outside the hospital in Argentina for Diego Maradona, who is scheduled to have surgery for a blood clot on his brain 🙏 pic.twitter.com/401K70pXwL

— B/R Football (@brfootball) November 3, 2020
Luque believed that Maradona must have injured himself a month ago. The doctor revealed that the football player actually had an MRI done a month ago, and at the time everything was normal.
The physician shared how he wasn't sure if the football star had suffered a fall or was hit on the head. The doctor said Maradona was alert and not upset when he signed off on the surgery.
BREAKING: Football icon Diego Maradona to undergo emergency surgery in Argentina tonight to remove a blood clot on his brain. Seems a very serious situation - wish him all the best for a successful op & recovery. 🙏 pic.twitter.com/HDaTO0MXm0

— Piers Morgan (@piersmorgan) November 3, 2020
Maradona's football playing career ended in 1997, and since then he's suffered from various health issues. In 2004, he was hospitalized with respiratory problems and severe heart issues.
Last January Deigo Maradona was admitted to a hospital with internal bleeding in the stomach.
Diego Maradona is in recovery after surgery to treat a blood clot on the brain was successful, according to his doctor in Argentina. pic.twitter.com/6sTyjwFOcS

— B/R Football (@brfootball) November 4, 2020
The health issues he had were related to his battle with drug addiction. In the past, he's also received treatment for alcohol abuse and has undergone two gastric bypass operations to control his weight.
At the 2018 World Cup in Russia, the former player fell ill. Maradona, who celebrated his birthday on October 30, 2020, was actually recorded as he passed out in an executive box during the Nigeria against Argentina football game.
Maradona being transported to another hospital where he will undergo brain surgery. (Via @TyCSports) pic.twitter.com/HGQ7euYutf

— ANDRES CANTOR (@AndresCantorGOL) November 3, 2020
Last January he was admitted to a hospital with internal bleeding in the stomach. At the 1986 FIFA World Cup, Maradona became famous after he helped his home team to win the cup against West Germany.
Maradona was named the tournament's best player and he's widely considered as one of the best football players of all time. In his football career, he was able to take part in four FIFA World Cups.