Miss USA 1994 Lu Parker Was Arrested in 2016 for Allegedly Stealing $200 Headphones — Do You Remember?
Four years ago, former Miss USA, Lu Parker, made headlines for the most unexpected reason after being arrested by authorities for allegedly committing petty theft. 
Early in November 2016, former Miss USA and journalist Lu Parker was arrested for petty theft at the Los Angeles International Airport. According to reports, the former Miss USA was accused of stealing a pair of headphones worth $200 from another passenger at the airport.
The alleged owner of the $200 headphones identified Parker in the TSA passenger screening area of terminal 6. Immediately after the passenger identified the beauty queen as the alleged thief, she was subsequently removed from the flight and arrested.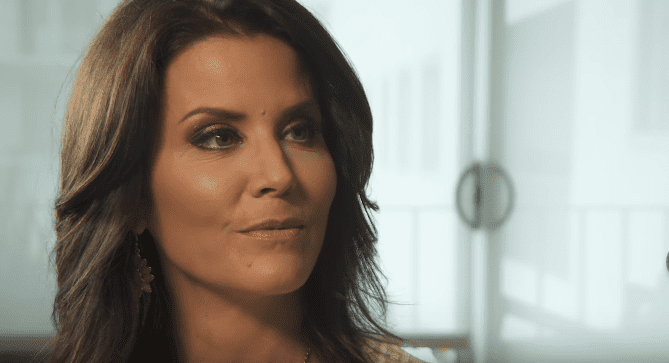 Later in the day, the television station, which Parker worked for, KTLA, released an official statement to address the issue. According to the television station, Parker had only discovered the person's device in the security line and had the intention of returning it to the owner.
Unfortunately for the news anchor, she could not locate the owner on time and had to board her flight. That was allegedly where the misunderstanding came to be.
The statements also reviewed that the former Miss USA was cooperating completely with the authorities to clear up the misunderstanding and move past the rather unseemly situation. 
The news anchor and journalist also has an Emmy and Genesis award to her name.
Parker had been on her way to her father, who was unwell and had struck up a conversation with the owner of the device before they misplaced it. She was held at the Pacific division of the Los Angeles Police department until they were able to clear things up.
As things progressed, it was then revealed that the news anchor could very simply walk away from the situation without facing criminal charges on some strict grounds.
According to L.A Times, the criminal charges would not be necessary if the former beauty pageant winner followed a diversion program to avoid taking the case to court or having a criminal record.
After deliberation, it was decided that the former Miss USA, Parker, would pen an apology letter to her accuser and pay restitution while doing community service.
Lu Parker won the title of Miss USA in 1994. The news anchor and journalist also has an Emmy and Genesis award to her name and is also known for being an inspirational speaker, a popular animal advocate, and founder of lifestyle Media brand, Be Kind and Co.